'Go Green or Go Bust' – creating a Sustainable Supply Chain
A panel has explained how businesses can take a lead by encouraging or requiring improvements in their supply chains.
This In the Circle Yorkshire session, chaired by TheBusinessDesk's North West editor Shelina Begun, set out to show how technology and collaboration are helping to deliver significant progress for retailers.
Taking part in the panel discussion – which was sponsored by Orderly – were author and sustainability consultant Gareth Kane, Sally Wake, head of strategic relationships at Company Shop Group and Nigel Coates, managing director at LVF Packaging.
Kane warned the further down the supply chain you go, the more likely it is firms will encounter threats to their sustainable credentials.
He cited the bad publicity surrounding major clothing and technology brands after their products were linked to scandals over poor working practices.
He noted demand for more sustainability comes from different directions, depending on the particular industry.
"In consumer retail sustainability is driven by the big brands," he said. "But it's different in other sectors – for example with the NHS it's driven by Government diktat."
Kane added employers in other sectors wanting to attract the best talent need to take sustainability seriously, because the demand for it is likely to come from their prospective new employees.
"Every time someone spends money on something they are making a decision about sustainability," he said. "And history is littered with organisations which didn't see which way the wind was blowing."
Coates, whose company makes plastic packaging for the food, drink, pharmaceutical and gift markets, said his business has worked hard to make itself part of the solution by using raw materials with a very high recycled content.
"We've always had a high recycled content and we're trying to get it even higher," he said.
In 2019 the business became one of the first packaging companies in the UK to manufacture and sell products made from BreakdownPET – a biodegradable and fully recyclable plastic material designed to quickly, naturally and safely decompose in landfill.
"In our industry you'd normally expect it would be the brand owner and retailer who drives sustainability and dictates that to the manufacturer," Coates said.
"But increasingly now sustainability is driven by the manufacturer because it's the right thing to do and we have a vested interest in being sustainable."
Wake, whose business redistributes food & household surplus products, said: "It's about changing mindsets and intervening at all stages of the supply chain to make sure perfectly good food isn't just thrown away. We've saved vast amounts of food from going to waste.
"In the next generation there's a real appetite for doing things differently.
"There has to be a desire to make a positive change. We are seeing more and more companies coming to us to talk about their sustainability – which is a good thing."
—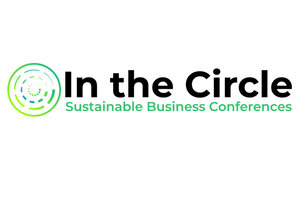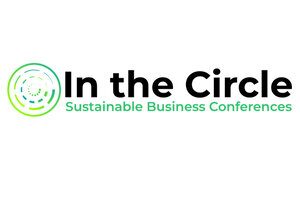 In the Circle is a free one day sustainability conference that brings together business leaders, policy makers and academics to set out how a sustainable approach can improve your business.
The event is in partnership with musicMagpie, Squire Patton Boggs and TheBusinessDesk.com, and is being sponsored by the Northern Powerhouse Investment Fund, EV3 Power, Harworth Group, Mott Macdonald, Orderly, Whitecap, and Curveblock.