The rise of Recommerce and the circular economy
With Recommerce moving firmly out of the margins and into the business mainstream, an In the Circle Yorkshire panel has explored what this means for the circular economy in the county.
Chairing the discussion, which was sponsored by listed online Recommerce business musicMagpie, was TheBusinessDesk.com's North West editor, Shelina Begum.
And offering their expert opinions on the subject were Steve Oliver, group CEO & co-founder of musicMagpie, Simon Payne, co-founder of SoleResponsibility and Katie Thomas, senior strategy manager, low carbon & environment, at York & North Yorkshire LEP.
Oliver said Recommerce was regarded as a rather niche activity a few years ago but has now been accepted as a smart and savvy way in which to do business.
"Younger shoppers in particular have really accepted it," he added. "They care about the importance of making ethical decisions which are good for the planet."
He said his business, which only recently made its stock market debut, has struck a partnership with Asda to help promote its own services and make it even easier for people to sell their old devices to musicMagpie.
"We've give nearly half a million devices a second life every year across our UK and US businesses," he said. "There's £16bn worth of unused technology in British households that we're trying to get our hands on."
Payne said people were moving away from the "linear perspective" of goods inevitably having to go to landfill once they have been used.
And he noted his business, which diverts clothing and footwear bound for landfill to new owners, gives aspirational customers a chance to get hold of branded items which they might otherwise not be able to afford.
Payne said the pandemic had smashed traditional shopping patterns, meaning companies such as his own are having to adapt their services.
"What we're now seeing is a more 24-hour-a-day consumer," he said. "We're getting a lot more middle of the night orders.
"People are doing a lot of their shopping via their phones so there's no set time to shop now."
Thomas said the circular economy is "incredibly important" across Yorkshire and enables businesses to cut down on waste, save money and generate new income streams.
She cited Malton in North Yorkshire, which has developed a number of small circular economy initiatives and has plans to install an anaerobic digester to create low carbon energy.
And she highlighted Cooper King distillery, also in North Yorkshire, which is focusing heavily on using products in its operations which would otherwise go to waste.
"We also have Nestlé, who are working with their farmers to provide incentives to make farming practices more sustainable," she said. "For example, they are encouraging them to change how they farm the land to make it more flood resilient."
—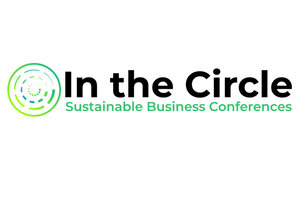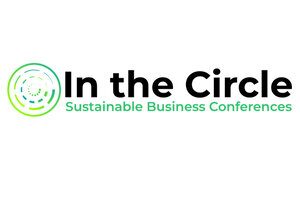 In the Circle is a free one day sustainability conference that brings together business leaders, policy makers and academics to set out how a sustainable approach can improve your business.
The event is in partnership with musicMagpie, Squire Patton Boggs and TheBusinessDesk.com, and is being sponsored by the Northern Powerhouse Investment Fund, EV3 Power, Harworth Group, Mott Macdonald, Orderly, Whitecap, and Curveblock.