Plans approved for single unitary council for North Yorkshire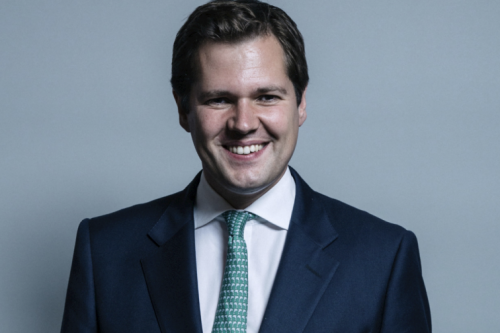 X

Register for free to receive latest news stories direct to your inbox
Register
Proposals for a new unitary council for North Yorkshire have taken a major step forward, following approval from Local Government Secretary MP Robert Jenrick.
The plans will move the area away from a two-tier system of county and district councils to a single council, strengthening local leadership and transforming the way services are delivered in these areas.
The Government says establishing this new council will help ensure the people and businesses across North Yorkshire "can have the sustainable high-quality local services they deserve."
It adds the reorganisation will bring significant benefits to North Yorkshire, giving local leaders tools to help level up opportunity and prosperity across their communities.
The plans are being taken forward, subject to Parliamentary approval, after a period of consultation which considered views from residents, business leaders and councils.
Tweeting in response to the announcement, Henri Murison, director of the Northern Powerhouse Partnership, said: "This moves us one step closer to a Metro Mayoral Combined Authority for York and North Yorkshire and Cumbria."
Jenrick said: "Residents, businesses and service providers in North Yorkshire have had their say on what will work best for their area and now councils can start planning for the next step.
"I have always been clear that any restructuring of local government must be locally-led and will not involve top-down solutions from Government.
"These plans will help strengthen local leaderships and ensure residents of North Yorkshire are receiving the consistent high-quality services they deserve."
Parliamentary approval will be sought to implement these plans for the area.
At the turn of the year, a draft structural changes Order will be laid in Parliament. This will include plans for the necessary transitional arrangements, including for elections in May 2022 for the future unitary council.
Reacting to the latest developments today, Beckie Hart, CBI Yorkshire & Humber director, said: "Improving local accountability will encourage better liaison with businesses and central government, while also aiding strategic planning for transport, housing and other infrastructure.
"Boosting growth across Yorkshire by building on existing success will mean playing to distinctive local strengths and regional comparative advantages.
"The CBI looks forward to working closely with these new authorities and local leaders to ensure business informs and enables plans for areas to prosper.
"Getting this right and attracting business investment will be critical for enabling Yorkshire to contribute meaningfully to the UK's recovery."