City briefs: Animalcare; Safestyle; and more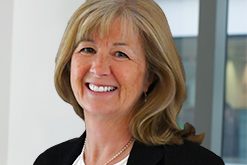 York-headquartered animal health business Animalcare has reported a double-digit increase in revenues and further strengthening of its financial position in the first half.
In a half year trading update released today, the group confirms total sales for the period were £39.1m, an increase of £4.6m or 13% (14% at CER) on the prior year helped by increased veterinary demand.
It saw growth across its markets with the Companion Animals portfolio the driving factor.
And it notes the group's position in this growing segment of the market is due to receive a further boost as ongoing investment in the pipeline and business development delivers. 
The rate of growth in underlying EBITDA for the first six months is expected to be ahead of revenue, reflecting a higher margin product mix and positive leverage over the period.
Animalcare says it maintains its outlook of increased revenues for the full year.
Jenny Winter, chief executive officer, said: "We're delighted to have made such a positive start to the year after a challenging 2020 for the Animalcare team and our customers.
"Focused execution of our growth strategy has enabled us to take advantage of increased demand across our markets and further strengthen our financial platform as we pursue opportunities that will create long-term value.
"Our outlook for the full year remains unchanged at this time and we remain upbeat on the prospects for the group."
:::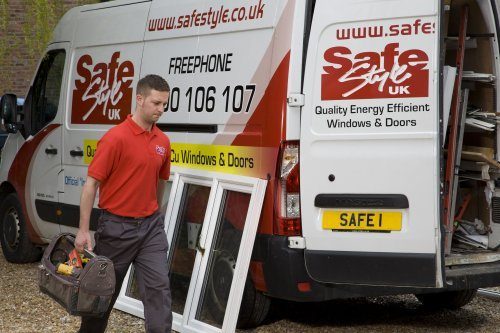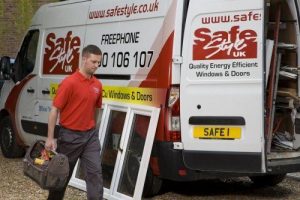 Safestyle UK, a retailer and maker of PVCu replacement windows and doors, expects to report half one revenues of about £72.9m, an increase of 13.1% over 2019 and 73.1% over 2020. 
It explains that given the first COVID lockdown in half one 2020 during which the business generated no revenue for almost two months, half one 2019 represents a more meaningful comparative.
Commenting on the Bradford-headquartered company's trading and operations update for the six months ended 4 July 2021, CEO Mike Gallacher said: "The Group has traded strongly through H1 and continued to make good progress on its strategic agenda, including levelling up the performance of our national sales and installations network, transforming our customer experience and driving our sustainability agenda.  
"This strategic progress has been made despite the continued operational challenges created by the pandemic and the associated market volatility experienced in the first half of 2021.
"Despite these current uncertainties, in light of our positive H1 revenue growth, margin improvement and current order book, the Board expects 2021's full year financial performance to be ahead of current market expectations." 
Safestyle's net cash was about £14.4m at 4 July, with £3m of the Group's committed banking facilities remaining undrawn as reported in its Final Results on 25 March 2021. 
A VAT deferral reported at the end of the year has reduced to £1.7m at the end of half one and will be fully repaid by the beginning of January 2022. 
With this exception, working capital is being controlled normally and the Group is now generating sustained positive net cash inflows.
The business adds its order book at the end of June 2021 remains very healthy at roughly 10% ahead of June 2020 levels.
But its update also states: "Looking ahead, the Group remains exposed to two short term uncertainties.  
"Firstly, the market remains volatile, although demand now appears to be returning to more normal levels as consumer spending opportunities broaden.  
"The extent to which this will be mitigated by the current record levels of household savings and the impact of the recent surge in home transactions is uncertain.
"Secondly, we are currently experiencing an elevated level of operational disruption due to employees being required to self-isolate as a result of the country's increasing levels of COVID infection rates and related self-isolations of close contacts.  
"This is already having an impact on the business and looks likely to adversely impact our customers' availability, our factory and our supply chains if not rapidly addressed by the Government.  
"The senior management team are managing the situation closely with the aim of sustaining stable operations utilising our COVID-safe practices that have been embedded in the business since early 2020."
However, the company says in light of the positive revenue, margins and current order book, it still expects 2021's full year financial performance to be ahead of current market expectations.
:::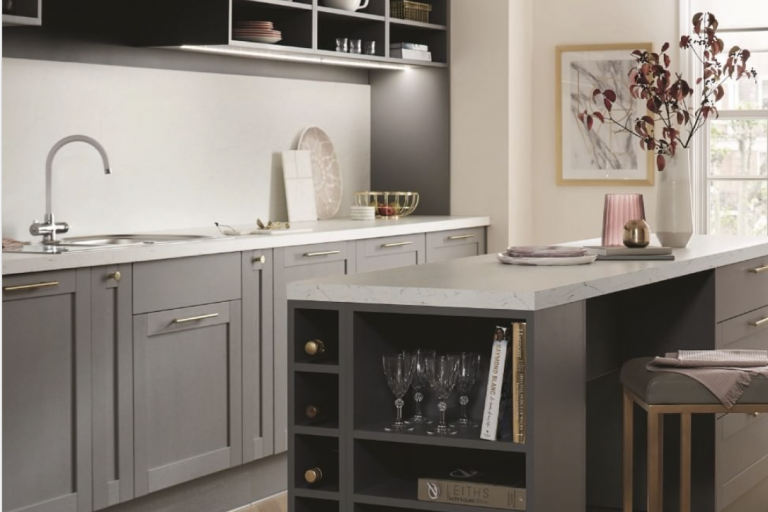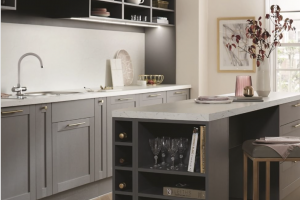 Kitchens supplier Howden Group says it has achieved a strong first half performance compared to both half one 2020 – which was significantly impacted by the pandemic – and half one 2019.
Group revenue of £784.9m was up 68.8% on half one 2020 and 20.3% higher than half one 2019.
Publishing its half year report this morning, the business reports Howden Joinery UK depot revenue of £764.1m, which was 68.5% up on half one 2020 and 67.1% higher, on a same depot basis.
Compared to half one 2019, Howden Joinery UK depot revenue increased by 19.8% and by 15.3% on a same depot basis.
The firm recorded profit before tax of £119.2m (2020: loss before tax of £14.2m; 2019: profit before tax of £78.1m), which reflected strong sales growth, together with a modest increase in operating costs.
Howdens had cash of £476.2m at 12 June 2021 (26 December 2020: £430.7m; 13 June 2020: £253.4m), with £108.3m of 2020 dividends paid after the end of the half.
Chief executive, Andrew Livingston, said: "Howdens delivered a very strong performance in the first half of 2021, with sales and profit before tax at record levels for the period.
"Sales were 69% higher than the first half of 2020 (which was materially impacted by COVID-19) and 20% higher than the comparator period in 2019.
"Sales of 'everyday' and promotional items were particularly strong and our profit, compared with 2019, increased at a faster rate than sales.
"This robust performance demonstrates the strength of our trade only, in-stock, local business model and the benefit of pent-up demand as people choose to spend more on their homes.
"With that in mind, we now believe there is potential for at least 900 depots in the UK, including 20-25 in Northern Ireland, and plan to start testing the Howdens model in the Republic of Ireland in 2022.
"While we are aware that economic uncertainties persist and also of the strong comparatives we will trade against in the second half, we are encouraged by the progress made so far in 2021 and remain confident in our business model for the future."
Howdens adds that capital expenditure of around £90m is now expected in 2021, including new and refurbished depots, in-house manufacturing, further investment in digital and maintenance deferred from 2020.
It plans to open around 45 new depots in the UK and France during the year, seven of which were opened in the first half.
Its update states: "We remain cautiously optimistic in our outlook for the second half and our all-important peak trading period. We are planning around several factors including:
·    "The continuing mix of revenues we saw in the first half, with our ability to continue to recover increasing commodity and freight costs in our pricing;
·    "The potential effect of the non-continuation of recent pent-up demand that we have seen from the second half of 2020;
·    "Ongoing inflationary cost pressures and our investment in costs to more sustainable levels; and
·    "The risk of any further pandemic restrictions on our business operations or levels of consumer demand."