Rugby League World Cup in crisis as Australia and New Zealand pull out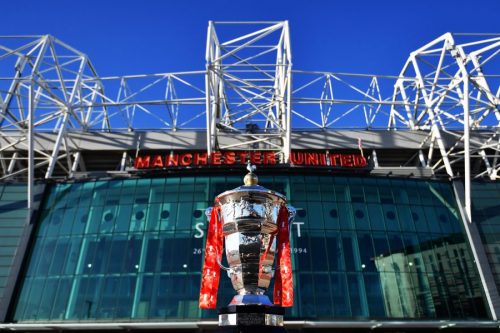 The 2021 Rugby League World Cup has been plunged into crisis after Australia and New Zealand formally pulled out, blaming Covid-19 concerns.

The tournament, which is scheduled for October and November, was seen as being hugely important for a sport that needs more cash and profile to compete in a crowded sports market.

In a short statement, the Rugby League World Cup organisers said: "RLWC2021 note the disappointing statement made by the ARLC and NZRL which may have wide ranging implications for international Rugby League. RLWC2021 were informed at very short notice and will continue discussions with all stakeholders to agree on the best way forward."

Australia has long been reluctant to commit, which in part reflects how they see the international game. New Zealand was thought to be more supportive although many of its players are employed by Australian clubs, which hold a lot of power. The two countries have dominated the tournament, and it is nearly 50 years since either of them didn't win it and only the first tournament, in 1954, had a final without either of them.

The 2021 World Cup brings together three competitions for the first time – the men's, women's and wheelchair world cups – although it is the men's competition that drives the commercial revenues. 80% of the games are due to take place in the North of England, with major games at St James' Park, Anfield, and Headlingley, before the final at Old Trafford.

The blow comes days after rugby league enjoyed its first major matchday with fans since 2019, with more than 30,000 supporters at Wembley to watch St Helens beat Castleford Tigers in the Challenge Cup Final.



Progress of fans returning, alongside the Government's so-called "Freedom Day", offered hope that the tournament could go ahead with a full schedule and full stadiums.

But in a statement issued this morning, the Australian Rugby League Commission and New Zealand Rugby League said it has informed the Rugby League World Cup organisers that Australia and New Zealand will not compete in a 2021 World Cup because of player welfare and safety concerns.

They "again requested the RLWC2021 be postponed until 2022 to minimise risk of players contracting COVID-19 and ensure the best outcome for player wellbeing".

The governing bodies said its decision to withdraw "comes after considering the risk of COVID-19 infection in the United Kingdom, the worsening environment in Australia and the time a majority of NRL Telstra Premiership players will spend away from home under strict biosecurity conditions prior to the World Cup".

ARLC Chairman Peter V'landys said: "Not participating in this year's World Cup is not a decision the Commission has taken lightly, but we must put the best interests of our players and officials first. Protecting them is our absolute priority," he said.

"In the current environment, the risks to the safety, health and wellbeing of the players and officials travelling from Australia to participate in the tournament this year are insurmountable."

NZRL CEO Greg Peters added: "There are stark differences between how the pandemic is being managed in the UK compared to Australasia and recent developments have highlighted how quickly things can change.

"The tournament organisers have moved heaven and earth to make this work, so it is not an easy decision, but the Covid-19 situation in the UK shows no sign of improving, and it's simply too unsafe to send teams and staff over."

The RLWC2021 has been approached for comment.