Top level talks in bid to to rescue Rugby League World Cup 2021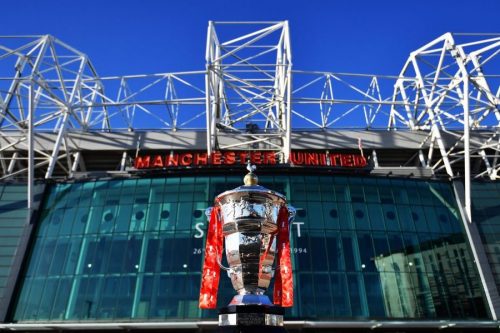 Organisers of the Rugby League World Cup 2021 are locked in talks, including with the UK Government, over a bid to save the competition following the shock withdrawal of Australia and New Zealand.
RLWC2021 is a 61-match tournament that kicks off on October 23, when hosts England take on Samoa in the opening men's game, and culminates in a showcase double header final at Old Trafford, Manchester, on November 27.
But last week the tournament was plunged into crisis after Australia and New Zealand formally pulled out, blaming COVID-19 concerns.
In a short statement, the Salford-based Rugby League World Cup organisers said: "RLWC2021 note the disappointing statement made by the ARLC and NZRL which may have wide ranging implications for international Rugby League. RLWC2021 were informed at very short notice and will continue discussions with all stakeholders to agree on the best way forward."
Rugby Football League President Simon Johnson went further, saying: "This selfish, parochial and cowardly decision is one that needn't have been taken.
"The World Cup board has bent over backwards and given assurance after assurance the tournament will be as safe as it will possibly be.
"They were comprehensive, bespoke and extremely well resourced relating to transport to and from the tournament, quarantine on return to Australia, biosecurity here. We've been talking to them for months, we've known and addressed all their concerns."
Today,(July 26) the organisers issued a further update on the crisis, saying: "The Rugby League World Cup 2021 have held an emergency board meeting following the hugely disappointing statement made by ARLC and NZRL.
"The board conducted constructive discussions on the best way forward for the tournament and will continue dialogue with all stakeholders, including the UK Government, in the coming days.
"The wellbeing of all those involved in the tournament, particularly players and team officials, have been the priority for the organisers.
"The board reiterated the relentless hard work and extraordinary measures that have been taken to create a world class environment in line with other major sports event that have been successfully hosted in UK this year.
"The board will meet again in the coming days, but in the meantime will continue to concentrate its efforts on being solutions-focused and achieving the best possible outcome for the tournament."