People: PwC; Bradford Chamber of Commerce; PFF Group; and more

X

Register for free to receive latest news stories direct to your inbox
Register
As part of its continued commitment to increase the capability and level of specialisms across the region, PwC has announced a raft of senior promotions across its Northern practice.
In total, with effect from July, PwC North has promoted 352 members of staff with 23 directors, 57 senior managers and 105 people being promoted to manager roles.
As part of this commitment to building a workforce of the future it has also promoted 167 people to senior associate.
The promotions span right across lines of service including audit, tax, deals, consulting, risk, and cross loss responsibilities, with promotions being spread across the firm's Leeds, Bradford, Manchester and Newcastle offices.
The 23 new director promotions were: Ben Ferguson (deals), Charlotte Kennedy (audit), Sarah Robinson (tax), Tom Dodd (audit), Vicky Hatton (deals), Chris Monk (risk), Ciaran Redmond (tax), Grant Shipway (consulting), Helen Smuts (audit), Henry Kirby (audit), Jocelyn Sheriff (IFS), John Harding-Harding (deals), Kirsty Luke (audit), Kris Overlunde (Risk), Matt Forester (deals), Michael Hope (tax), Peter Stephenson (deals), Rachel Heinghington (deals), Rob Pritchard (deals), Usman Choudrey (tax), Kate Campbell (deals), Patrick Burn (tax) and Toni Alderson (audit).
These promotions further build on the appointment of six new partners across the company's northern practice announced early this month: Jane Steer, Steve Mills, Laura Nadal, Simon White, Nicola Turner and James Geldart.
Armoghan Mohammed, PwC's regional chair for the North, said: "We have a huge amount of talent in the North, and one of the favourite parts of my role is helping create opportunities for our people to progress.
"It strikes right at the heart of our focus on social mobility, retaining talent and creating a framework where people know they can build a successful career whilst remaining in the region.
"I want to congratulate all our new promotes and know they will make a tremendous difference to supporting our clients and communities in the North."
:::
New recruits have joined one of Bradford Chamber of Commerce's key policy-making bodies.
Six new faces have been added to the business organisation's Leadership Group, which helps to develop policy positions on issues affecting its members.
The group also receives regular information on the state of the economy (including on Brexit and Covid-19) and is made up of representatives from all walks of the local business community.
The new additions to the group follow the election of a new president and vice-president in July.
The six new representatives are:
Anthony Cope, Virgin Money
Wayne Cowley, Packetts Insurance
David Crossley, Midland Hotel
Nasar Hussain, ITC
Jag Panesar, Xpand Marketing
Scott Wilson, Christeyns
Chamber president Vicky Wainwright, who is also managing director of Naylor Wintersgill Chartered Accountants, said: "The new blood that we have added to an already strong group ensures the Chamber's policy-making and representation activities remain fresh and current, and reflect the wider make-up of Bradford's business community.
"The group ensures the Chamber is picking up on local economic trends and activities, what's working well for business and what needs challenging, and helps maintain the Chamber as the best possible voice of business.
"I'm looking forward to working with the new team on being advocates for the district and supporting businesses through the post-Covid recovery phase."
:::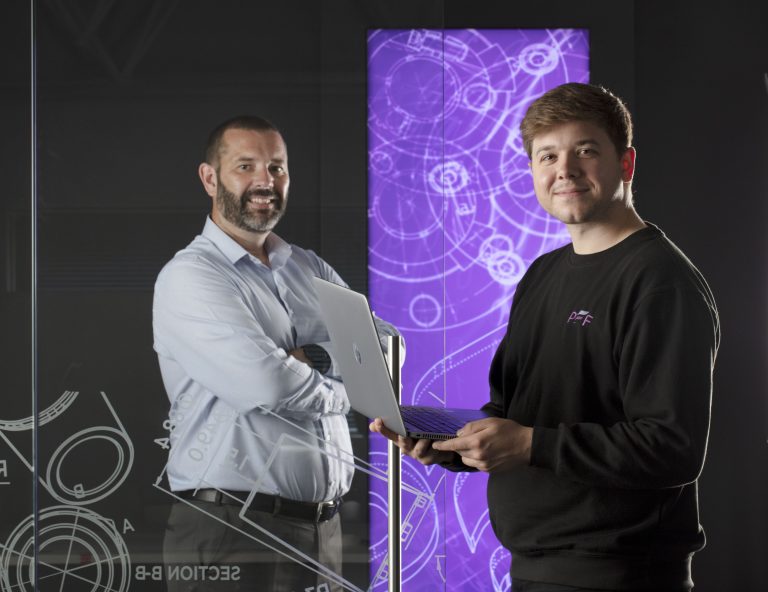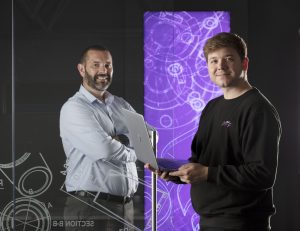 Keighley-headquartered food packaging and PPE manufacturer, PFF Group, has strengthened its technology team with two new appointments.
Carl Gaffney joins as head of group IT. He will be supported by Andrew Thompson, who joins as senior systems engineer. Both will support PFF Group across its manufacturing sites at Washington, Tyne and Wear and Keighley, West Yorkshire.
PFF Group provides innovative recyclable plastic packaging solutions to supermarkets, multi-national food manufacturers, food service and fresh produce companies. During the pandemic PFF is using its expertise to produce PPE.
Gaffney will initially shadow PFF's current head of group IT Stephen Tomlinson, who retires later this year after 15 years with the company.
He brings a wealth of experience to the company gained over 30 years in the IT industry.
He has worked primarily for manufacturing companies in the brewing, plastics and electrical sectors. Most recently he was cyber security manager for a multi-national wealth management company.
Gaffney said: "Joining PFF Group offers an exciting new challenge, enabling me to use my years of experience and the opportunity to work alongside the dedicated teams at PFF.
"I'm hoping to take IT to the next level for PFF over the coming years, allowing better collaboration between colleagues at both our sites at Washington and Keighley."
Thompson has worked in IT for five years. He began his career as a technical support technician for the UK's largest workforce management platform, before moving back to his native North East and gaining broad systems experience working with a CRM provider.
He said: "It's an amazing time to be joining the business, especially the IT team, with the current company expansion into the health sector.
"I'm excited to be part of this journey and look forward to supporting my colleagues and the business as a whole through this transition and beyond."
Tomlinson added: "As I prepare to leave the business after almost 15 years, it is a real pleasure to work with two very capable and talented colleagues as they forge a new pathway into the future for information and systems technology at PFF Group. I'm delighted to welcome them to the team."
:::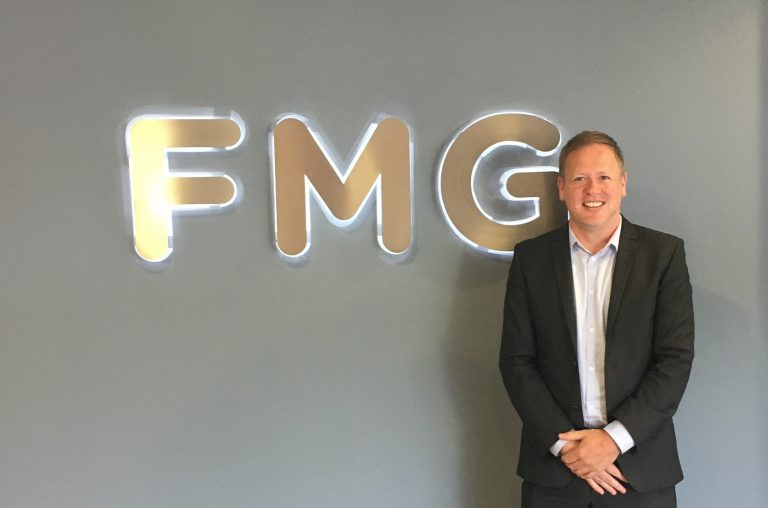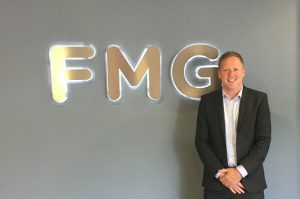 Huddersfield-based FMG has appointed Steve Ward to the role of head of client relationships – insurance solutions.
Ward has been a key member of the Account Management team since joining the business as account director two years ago.
He brought with him a wealth of experience from his 22 years working within and across the Insurer space, with previous roles including national sales manager at Auto Windscreens and business development director at EDAM Group.
He will take up his new position with immediate effect.
The appointment follows a restructure of the Client Services Team over the last 12 months, aimed at providing greater support to clients to enhance and enrich the overall experiences with the business.
Commercial director Dave Parry said: "We recognise that the different markets we serve have different requirements, as such we have evolved the structure to have distinct teams for both Fleet Solutions and Insurer Solutions.
"The teams work within a framework which utilises their market knowledge and expertise to support the client more readily.
"The appointment of one of our own rising stars to support this refined structure highlights the calibre of personnel we have attracted and continue to attract to our high-performing business, whilst recognising the significant contribution Steve has already made to the team."
Ward added: "I'm delighted to be promoted to the new role of head of client relationships – insurance solutions.
"My promotion supports both continuity for our existing client base as well as bringing renewed focus and energy in the continuation of our significant growth in the insurer space.
"I look forward to continuing to work with many clients I work with today, building new relationships, and leading the Insurance Solutions team in our commitment to focus, drive and broaden our relationships across the insurer space."