Agency roundup: Scriba PR; The Lucre Group; Spike; and more
X

Register for free to receive latest news stories direct to your inbox
Register
Technical communications specialist Scriba PR has made four key hires – taking its headcount to 13 – to bolster its service offering and tackle even more strategic briefs.
Bolstering the account management team is Katie Coxall, who joins the B2B PR firm from Open Communications Ltd – where she looked after messaging for HARIBO and The Yorkshire Mafia.
With a wealth of agency experience and a masters degree in linguistics, her passion for the written word will see her lead on several of Scriba's complex client accounts – including employee relations technology and workplace data analytics.
She is joined by digital marketing executive, Danielle Butler – a specialist in visual content who also volunteers for the CIM's Yorkshire Regional Board as events and education ambassador, delivering support for students and industry professionals in the county as they further their career.
Coming from a higher education background and having worked at the University of Huddersfield for the last seven years, Butler strengthens Scriba's service offering to ensure content is maximised and made accessible across various online platforms.
Having recently graduated with a 2:1 in marketing from Manchester Metropolitan University, Bethany Lunt is Scriba's newest PR executive.
Already working on 15 client accounts, Lunt is responsible for drafting social media, newsletter, and web news copy, as well as helping with the distribution of press releases and collation of coverage.
Executive assistant Shona Stringer completes the new line-up, swapping a career in personal training to work closely with Scriba's management team, to oversee the smooth running of the comms agency's Huddersfield HQ.
Scriba's founder, Katie Mallinson, said: "As our team develops to encompass a range of skills and strengths, everything comes back to a genuine passion for the written word.
"People are often surprised to learn that not one of our 13-strong team has a formal PR degree, but instead come from several relevant backgrounds – including journalism, marketing, linguistics, and law.
"The business climate and world of communications never stops evolving, and there are so many more opportunities for us to add value with our content – especially for clients where we have a direct 'in' to the board.
"It's true that PR often gets a bad reputation as being nothing but a costly expense, but we're on a mission to change that."
:::
The Lucre Group has launched an international agency network, L'Attitude.
Having long collaborated with agencies in other parts the world, the new network's structure is designed to enable even more agile campaign delivery around the globe.
A hub for showcasing ideas, creativity, global insights and best practice, L'Attitude brings together 19 handpicked, independent, like-minded agencies from across Europe, North and South America, the Middle East and Asia.
The portal is specifically designed to ensure agency members can quickly and easily find outstanding agencies in other parts of the world, with experience in the right sectors to support with campaign planning and execution.
With all members sharing common working principles, as well as high standards when it comes to execution and measurement, the network – which is open to independent agencies across every continent – also serves as a mutually beneficial new business feeder for all members.
Sophie Spyropoulos, owner director at Leeds-based The Lucre Group, said: "In an ever more connected world, having the ability to quickly and effectively deliver impactful campaigns across other territories has never been more important.
"We have a brilliant array of outstanding agencies in the network, that work across our core sectors in Europe, North and South America, the Middle East and Asia.
"We're already seeing a huge amount of collaboration amongst our members. It's fantastic to see L'Attitude coming to life, and we look forward to growing the depth and breadth of the network members over the next year."
As the L'Attitude network grows, The Lucre Group will facilitate annual conferences as a platform for members to share their creativity and campaign work, as well as key PR insights from other parts of the world.
The aim is that in time, members will also be able to organise secondments, as well as other learning and development opportunities for employees.
:::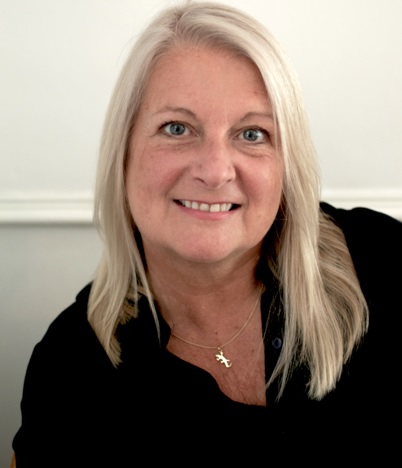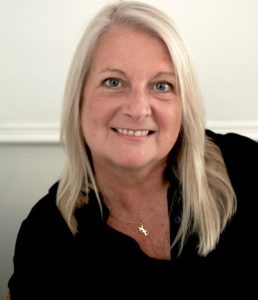 Digital marketing consultancy, Spike, has confirmed Sarah Carpin is joining as head of PR as the business continues to expand its services.
Carpin is a strategic PR director and consultant with a wide-ranging international career.
She has directed high-impact campaign work and events specifically focused on jewellery, fashion and sustainable luxury and has high level contacts within the UK media.
From leading press trips to gold mines in Peru to hosting VIP events at London Fashion Week, she has directed brand building communications strategies for clients and directed campaigns across advertising, PR, events, digital and social media.
A former journalist and magazine editor, Carpin understands what makes a good story and how to tell it effectively.
She is also the author of several travel guide books and an award-winning radio broadcaster who launched the first FM music radio in Seychelles, where she lived for 11 years.
She said: "I am delighted to be joining such an innovative, energetic and forward-thinking agency, bringing my own skills in PR and brand-building strategies for clients who are looking at ways to build brand awareness and better engage with potential customers.
"Building on Spike's existing expertise, we are now able to widen the agency's offering for clients to incorporate targeted PR strategies across digital, print, social media and events."
Director of Leeds-based Spike, Rob Powell, said: "We have known Sarah in the industry for a number of years, and we are thrilled that she has joined us here at Spike.
"Sarah brings a wealth of PR experience to the company. It's a really exciting time to have Sarah join our PR team and we are really looking forward to working with her in what will be a significant period of growth for Spike."
:::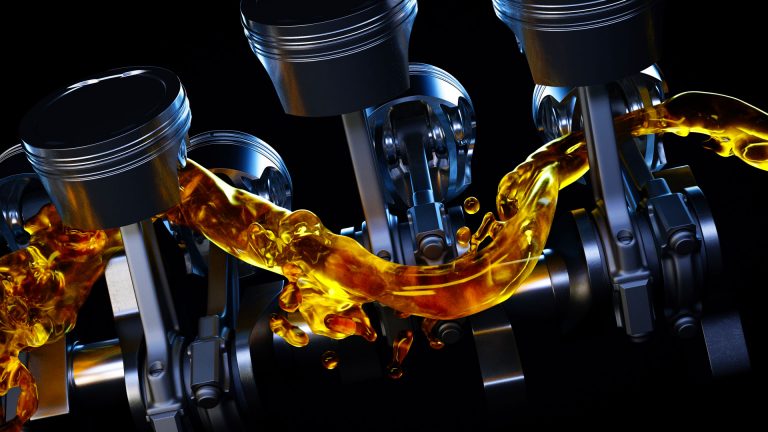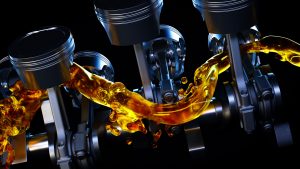 Mirfield-based integrated agency The Bigger Boat has launched the first of a global roll out of 25 websites throughout Europe, the Middle East, and Asia-Pacific, for engine lubricants business Duckhams.
Used by car manufacturing giants including Morris, Bentley and Rolls-Royce – British oil brand Duckhams has been a fixture of the UK motor industry since 1899, having provided products for modern, industrial, and classic cars, as well as Formula 1 racing teams.
The Bigger Boat was tasked with creating a contemporary website which centred around the organisation's 122-year history, engaged a new business audience, and helped garages swiftly find the correct Duckhams oil for their customers – simply by typing in a car's registration.
Having successfully unveiled the British website – complete with its new look and feel – preparations are underway to support the roll out of a further 24 sites across the world.
Alison Lee, account director for The Bigger Boat, said: "The new design has been very well received by a growing number of UK garages and stockists who particularly like the 'Find My Oil' function, as it's quick and easy for them to get accurate results.
"We knew it was also important to celebrate the organisation's incredible history which truly sets it apart from competitors.
"However, the look also had to be modern, forward-thinking and meet the needs of two distinct audiences – existing businesses that required re-engaging and brand-new consumers."
Duckhams CEO, KR Venkataraman, added: "The Bigger Boat handled the job meticulously and engaged with Duckhams at various stages so that all stakeholders were brought into the loop.
"They showed enormous resilience and patience throughout. We now have a final product that all at Duckhams can be proud of, and we're confident this will have a positive impact on all those who continue to visit our website and interact with our brand in future."