Food waste fighting group creates more jobs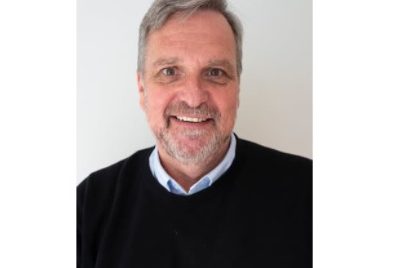 A new group of companies has been formed to tackle food waste, creating 10 jobs at its South Yorkshire HQ.
Surplus Group is made up of Approved Food, Morris & Son and a new social enterprise, Surplus For Good, that will take food at risk of being wasted and redistribute it to the most vulnerable members of society.
The new roles span different areas of the business, from software architecture to operational staff in the main fulfilment centre and new packing facility at the group's purpose-built 52,000 sq ft premises at Dodworth Business Park, Barnsley.
Surplus Group MD, Andy Needham, said his aim was to build relationships with suppliers and customers across both the consumer and wholesale sectors that would help partners meet their own sustainability targets while reducing waste through effective redistribution.
He explained manufacturers, distributers, retailers and other organisations are increasing aware of the need to minimise waste to protect the planet's resources as the link between food waste and climate change is now more widely understood.
Surplus Group will be a one-stop-shop for surplus products, maximising efficiency in supply chains and diverting perfectly good food and drink to where it can generate the best social or financial value.
The group now comprises:
Approved Food – the UK's largest exclusively online, direct-to-customer surplus food and drink retailer. Specialising in 'problem stock' that is close to its best before date, obscure sizes or flavours or updated packaging, Approved Food buys from manufacturers, retailers and other suppliers then sells goods online at a significantly reduced rate compared with the original RRP.
Sister company Morris & Son. The business is one of the largest residual stock management specialists within the UK's wholesale sector and has been operating for the past 50 years. The company has long-established relationships with manufacturers, distributors and wholesalers that will remain at the heart of the company. It will continue to procure a wide range of stock at competitive prices.
Surplus For Good, a social enterprise to be launched shortly, to redistribute food to the most vulnerable members of society and provide education in food labelling and healthy eating.
Needham said: "We are doing what we have always done but taking it one step further, with a renewed focus on helping customers, suppliers and society in general.
"The impact of waste as an environmental issue has become increasingly important for manufacturers, retailers and for business stakeholders.
"The time is now right to engage with businesses and organisations on this issue to ensure that they meet their environmental, social and corporate governance goals.
"We have provided this service to some of the world's most recognisable companies for a number of years, without telling anyone what we actually do.
"By building confidence in our ability to take control of the surplus stock problem and to resolve it as simply as possible, Surplus Group has the opportunity to build rewarding partnerships with suppliers and customers.
"The creation of Surplus Group will take the commitment to environmental issues a step further.
"As the exponential growth in consumer goods continues apace, we recognised we needed to structure ourselves in a di­fferent way so we could continue on our enduring mission to see the good in surplus stock."