£17m fund to help equip thousands with skills needed for employment
A £17m grant funding allocation between West Yorkshire Combined Authority and Luminate Education Group aims to help rebuild the economy by supporting 7,745 adult learners across West Yorkshire.
Funded by the Adult Education Budget and National Skills Funding, the contract is forecast to offer these learners the opportunity to take a funded course and achieve entry level to Level 3 qualifications.
This will provide them with the skills and qualifications needed for entering and sustaining or progressing in work, an apprenticeship, or other further learning.
Luminate comprises a number of member colleges, including Leeds City College.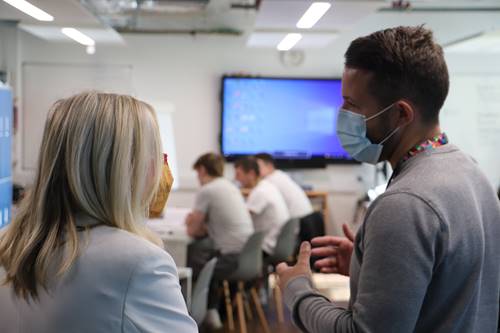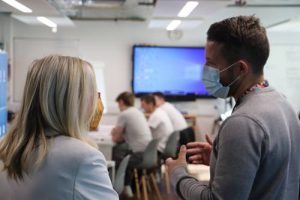 Tracy Brabin, Mayor of West Yorkshire, who met students and teaching staff at Leeds City College's Quarry Hill Campus, said: "Meeting with Leeds City College has given me even more motivation to keep fulfilling my pledge to prioritise skills and training to ensure everyone in West Yorkshire has the skills they need to secure work." 
"I'm delighted that we will be able to support so many adults with these funded courses, meaning adult education is accessible to all, no matter what their background is.
"I will look forward to seeing the successes of our adult learners this year as they gain the skills, qualifications and confidence to secure future employment." 
The combined authority allocated funding to Luminate Education Group on the basis of its previous work with diverse groups including ethnic minorities, women, the unemployed and adults with learning difficulties or disabilities.
The grant funding will support seven Luminate training providers including; Leeds City College, Keighley College, Harrogate College, White Rose Academies, Leeds Conservatoire, Leeds Sixth Form College and University Centre Leeds.   
Bill Jones, deputy CEO at Luminate Education Group and principal at Leeds City College, said: "It was a pleasure to host the Mayor of West Yorkshire at our Leeds City College Quarry Hill campus.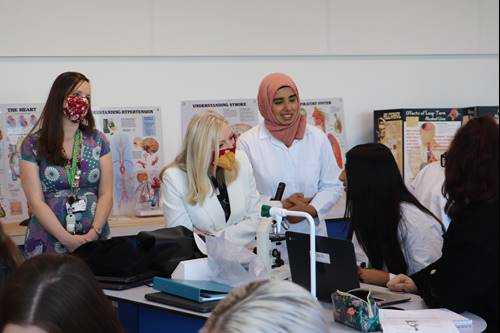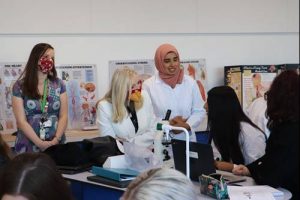 "As a college, and across Luminate Education Group, we have worked particularly hard on developing a curriculum that responds to the skills needs of the region to prepare young people and adults for the working world. This funding is going to help us continue this work."   
"We are committed to promoting apprenticeships and prioritising adult learning, which are instrumental in rebuilding the economy as the country recovers from the Covid-19 pandemic.
"It was fantastic to be able to showcase some of our impressive student facilities and discuss our approach to ensuring that we are always inclusive and that no student or apprentice gets left behind when studying with us."  
"By working with the West Yorkshire Combined Authority, it will enable us to continue delivering high quality learning opportunities to all our students and apprentices, particularly our adult learners."