Nearly 30,000 jobs could be accommodated in revitalised mill buildings
Historic England says bringing Yorkshire's historic mills back to life could create 9,000 homes or provide office space for almost 30,000 jobs.
The organisation said there are 237 vacant and underused mills across the region, some of which have been redundant for many years.
It said they offer an environmentally beneficial alternative to building homes on greenfield sites.
The body said these buildings could be repurposed to offer "wonderful homes, workplaces and cultural spaces".
A report, drawn up by Historic England, said there is more than eight million sq ft of vacant floor space, which it explained was enough to accommodate almost 9,000 homes.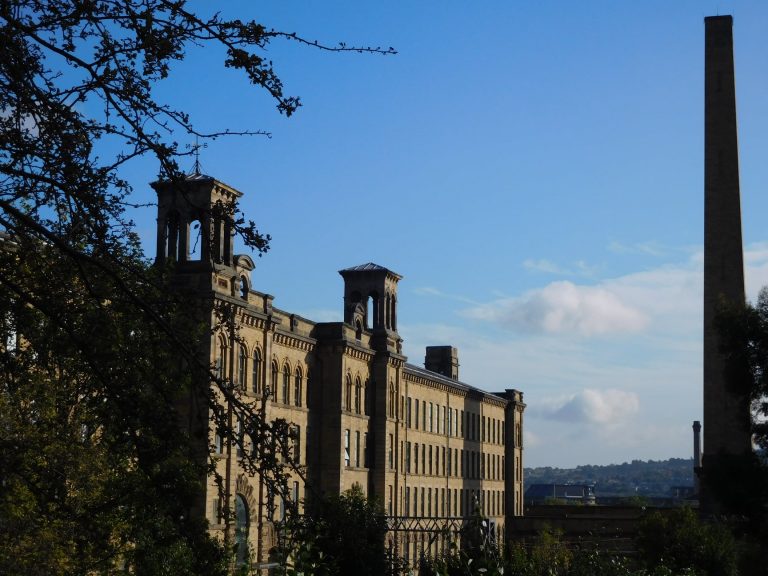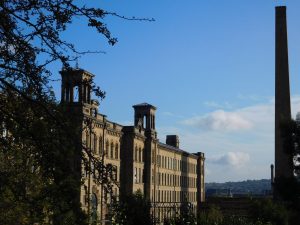 It added there was also space for 15,400 homes on land surrounding the sites or – if transformed into workplaces – the mills could provide space for 27,600 jobs.

The report also pointed to the environmental benefits of refurbishing existing buildings.

Trevor Mitchell, from Historic England, commented: "Yorkshire's mills are such an important part of our history, culture and landscape.

"These amazing buildings and sites can accommodate wonderful homes, workplaces and cultural spaces.

"Special places where the history and character shines through."

The report has been presented to the Northern Culture All-Party Parliamentary Group, whose vice-chair, Jason McCartney, also said that regenerating mills could unlock social and economic benefits.

\

'); } } }); googletag.enableServices(); }); googletag.cmd.push(function() { googletag.display('div-gpt-ad-1455904060045-0'); }); googletag.cmd.push(function() { googletag.display('div-gpt-ad-1455904060045-1'); }); googletag.cmd.push(function() { googletag.display('div-gpt-ad-1455904060045-2'); }); googletag.cmd.push(function() { googletag.display('div-gpt-ad-1455904060045-3'); }); googletag.cmd.push(function() { googletag.display('div-gpt-ad-1455904060045-4'); }); googletag.cmd.push(function() { googletag.display('div-gpt-ad-1455904060045-5'); }); googletag.cmd.push(function() { googletag.display('div-gpt-ad-1455904060045-6'); }); googletag.cmd.push(function() { googletag.display('div-gpt-ad-1455904060045-7'); }); googletag.cmd.push(function() { googletag.display('div-gpt-ad-1455904060045-8'); }); })