Three companies come together to create new mental healthcare business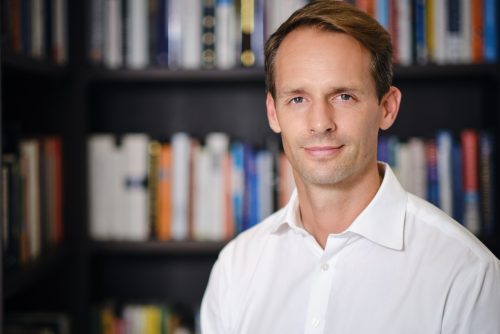 X

Register for free to receive latest news stories direct to your inbox
Register
A new brand in the growing on-demand mental healthcare sector has launched in York, with the ability to cater for all outpatient mental healthcare services in the UK and Denmark.
Onebright is the coming together of CBT Clinics, Efficacy, and Moving Minds, three UK mental healthcare businesses under one brand.
The company has an international network of clinicians and is building a new way to deliver personalised and on-demand mental healthcare for employees and their families around the world – investing in clinical expertise and technology solutions.
Onebright supports private medical insurers, global companies, occupational health teams, group income protection providers, healthcare professionals and individuals.
The company has extended its capabilities to Denmark by securing its first international acquisition in Prescriba.
Prescriba supports private medical insurance providers and operates with around 100 staff, providing outpatient mental healthcare through a network of clinicians.
Onebright says it intends to extend its mental healthcare offering across the world through further acquisitions and organic growth.
The business offers a range of personalised and on-demand mental health services, delivering both face-to-face and digital mental health support at scale and in 49 languages.
It currently cares for more than 60,000 patients per year and counts more than 200 businesses as clients.
The company has a network of more than 3,000 clinicians operating from around 2,000 locations in the UK covering the full range of psychological therapies, complemented by a technology platform that is designed to support continuous innovation.
Dean Webb, CEO of Onebright, said: "We are on a journey to become the leader in mental healthcare worldwide, and to set new standards in a sector that is fragmented and traditional in its approach.
"Bringing together three leading mental health companies and our first international acquisition in Prescriba, will allow us to grow a world-leading mental healthcare business, delivering personalised care with an all-encompassing goal of helping to build brighter futures for our clients, and helping clinicians to flourish in their private practice.
"The recent pandemic has increased the demand for effective mental healthcare as well as for new solutions to provide effective personalised care at scale.
"We are developing a data driven whole of workforce mental health solution including diagnostics, consulting, therapy, coaching and self-help.
"We believe the advancement of mental health services needs sustained investment in clinical talent and technology if effective and personalised care is to be accessible to all."