People: rradar; Irwin Mitchell; The Health Informatics Service; and more
X

Register for free to receive latest news stories direct to your inbox
Register
Litigation and commercial law firm, rradar, which specialises in digital and insurance innovation, has appointed Kate Gilliford as its new head of content.
Gilliford is a highly experienced digital content developer and strategist, having previously held a senior position at the Home Office, working on Brexit, Covid-19, Cabinet reshuffles, diversity and inclusion.
rradar's head office is in Hull, with other UK offices in Leeds, Glasgow and Birmingham.
Gilliford will report directly to rradar's marketing and communications director Davina Gillyon and work with rradar's senior leadership team.
Gillyon said: "Kate will lead our strategic content function, focusing on designing and executing the best framework for presenting and delivering legal and risk management content within our existing and new digital product tools.
"We pride ourselves on transforming how legal services are accessed and Kate's appointment will help us to enhance the customer experience and deliver our vision as part of our five-year business strategy.
"Kate brings extensive experience to rradar as a digital, communications and content leader, having served in several senior roles within the public, private and charity sectors, most recently at the Home Office.
"I am very pleased to welcome Kate as part of the rradar team."
Gilliford said:  "I am delighted to be joining rradar at such an exciting time, particularly at a critical part of its growth journey. After meeting the leadership team, it's clear to me there is a strong appetite and drive to do transformational and impactful things with digital content.
"This enthusiasm for market-leading quality content is backed by world-class legal minds and the latest technology.
"With these tools, our customers are going to see some pioneering content developments that focus on their needs very soon."
Before joining rradar, Gilliford was the head of digital channels at the Home Office.
Before this, she worked for the British Heart Foundation as lead content designer, redesigning the website information architecture and leading the BHF's key project Heart of Steel, which was nominated for a content design award.
She also worked for five years at the Key Support Services as content team leader, where she published over 2,000 articles for school leaders and governors on complex issues in the education sector and led on commercial content opportunities in support of member recruitment and retention.
Her arrival follows the recent leadership appointments of Andy Clarke as rradar's chief technology officer and Kieran Rigby, as non-executive director to rradar's board, with further key announcements in the pipeline in the next few months.
:::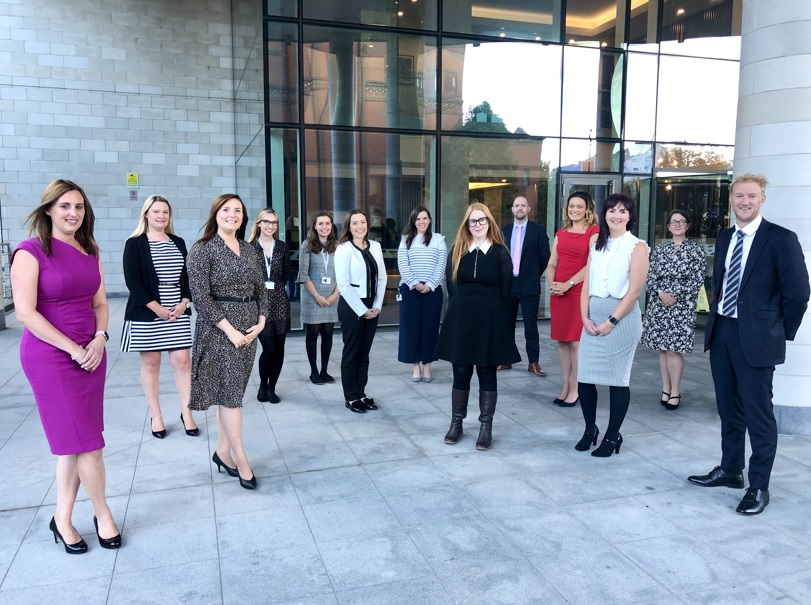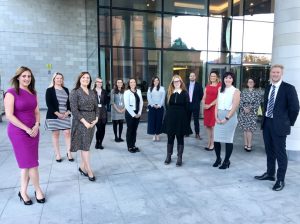 Irwin Mitchell has further strengthened its Tax, Trusts and Estates Team in West Yorkshire with a trio of new senior hires joining the Leeds office.
The private client team has welcomed Elizabeth Pearson, Fiona Wheeler and Helen Dawson as three new associates, who bring years of experience to a team that has expanded into treble figures over the last three years.
Pearson joined on 28 September from Wrigleys.
With over nine years' experience in private client law, she is STEP qualified and specialises in advising family business owners, entrepreneurs and high-net-worth individuals in respect of succession planning and asset protection, including the formation of trusts and Family Investment Companies.
She is also experienced in advising trustees in relation to complex trust structures and the reorganisation of family trusts.
Wheeler and Dawson both joined the following week as associates, with strong backgrounds and qualifications in private client work.
Joining the Leeds team from Hursts accountants, Wheeler is a tax adviser, STEP, CTA and ATT qualified and specialises in providing advice on a broad range of taxes to private clients and business owners including inheritance tax, capital gains tax and income tax.
She is also working with the firm's tax teams in London, Sheffield and Chichester, supporting clients across the country with tax advice on succession planning, divorce, disputes and employment related issues.
With over 10 years' experience in private client law, Dawson was formerly at Knights and advises business and property owners, entrepreneurs and high-net-worth individuals on succession planning and wealth protection.
She sits on the STEP Yorkshire committee and at Irwin Mitchell she will be joining forces again with Leeds partner and chair of STEP Yorkshire Andrea Jones, as the pair already work together on the committee to arrange events for STEP members in the region.
A full member of Solicitors for the Elderly, Dawson also has years of experience acting for trustees and personal representatives of estates in obtaining  probate and dealing with the administration of estates and trusts.
Andrea Jones, Tax, Trusts and Estates partner and head of the Leeds team at Irwin Mitchell said: "Many of our regions are now forging ahead with recruitment and the Leeds office is seeing considerable growth, with 14 new hires in tax, trusts and estates alone over the last three years, despite the challenges of the pandemic.
"There's no doubt that Elizabeth, Fiona and Helen are joining a growing and successful team at an exciting moment for the firm as a whole, as we look to have the key personnel in place to meet the needs of our clients in the months and years ahead.
"All three boast considerable experience which really strengthens our private client offering both in Yorkshire and nationally and it's a pleasure to welcome them all to Irwin Mitchell."
:::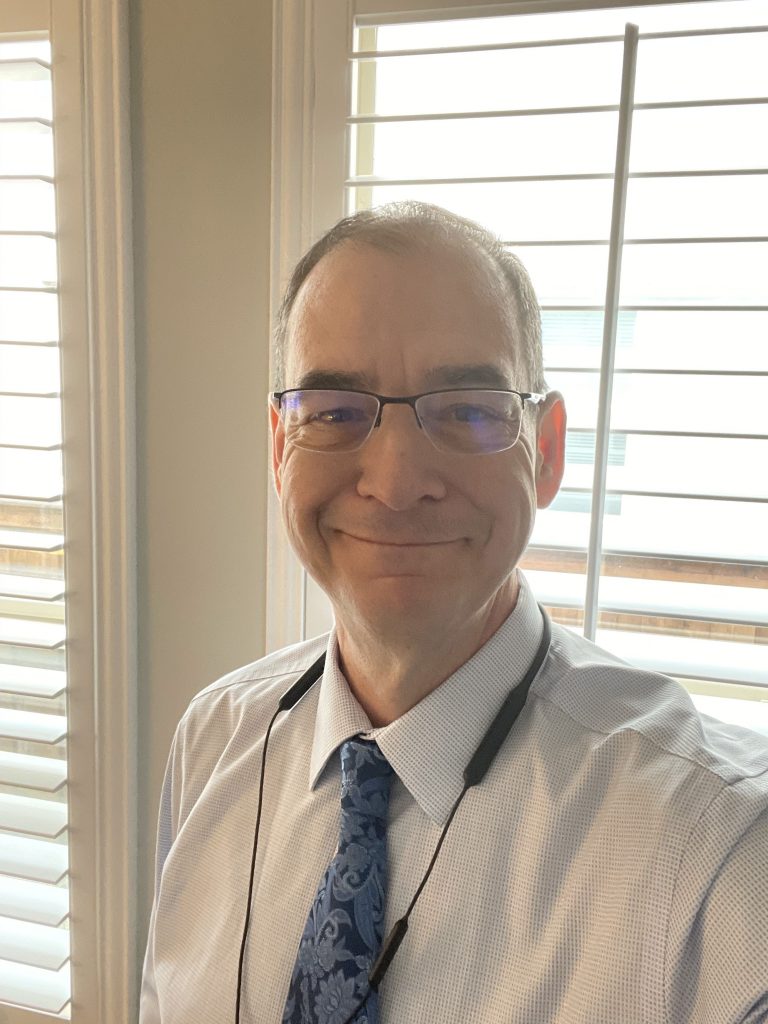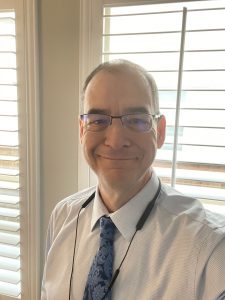 The Health Informatics Service (THIS) – an Elland-based digital healthcare and IT specialist providing services to improve patient care – has welcomed a new managing director.
He is Jim Rea, who joins THIS from US-based Merck Pharmaceuticals, where he was North American director of technology.
Rea, who has also spent time at Sky and Camelot, has previous NHS experience in London and has an extensive private sector background in healthcare analytics and customer-focused digital solutions.
He said: "THIS has an amazing track record of delivering great services to colleagues, clinicians, third parties and, most importantly, to our patient population.
"I am humbled by this opportunity, and I look forward to working with the team and our broader group of stakeholders."
THIS provides IT, software, systems and ongoing IT support for over 100 organisations in the healthcare sector – predominantly within the NHS. It employs over 230 members of staff and was established in 2006.
It is an NHS-hosted health informatics organisation governed by the Calderdale and Huddersfield NHS Foundation Trust (CHFT) which comprises two hospitals, Calderdale Royal Hospital and Huddersfield Royal Infirmary, as well as community sites and health centres.
:::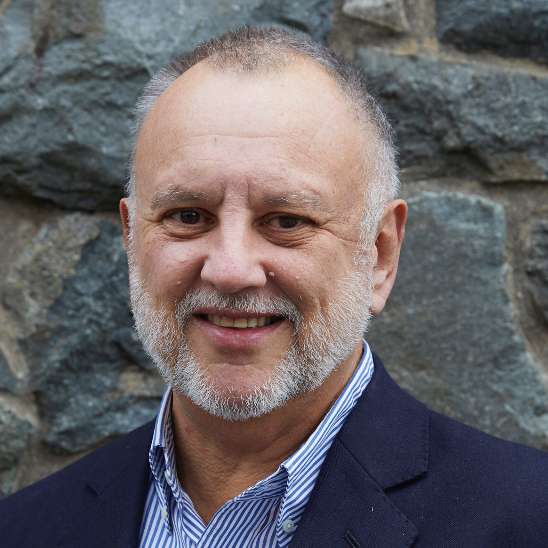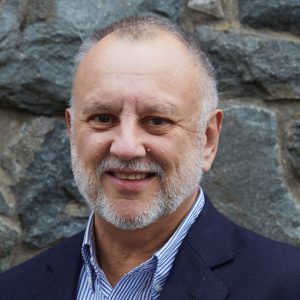 A Yorkshire-based manufacturing business has marked its most successful trading year to date with a major strategic appointment.
Jack Proctor has joined CO2Sustain, developers of CO2Sustain®, a patented solution that helps makers of carbonated drinks keep the fizz in their products for longer.
He joins as sales and commercial director and has over 30 years' multi sector experience in the food, beverage, colouring and flavourings industries having worked for some of the world's leading manufacturers across these sectors.
His role will be to work with leading global soft drinks brands and manufacturers to solve carbonation issues, helping them to increase productivity, boost customer satisfaction with the end product, reduce waste and generate greater profits through production enhancing efficiencies.
Proctor will be responsible for a renewed business focus on the UK drinks market following a recent period of prolonged growth.
Longer term, his focus will be to grow the business by targeting major brands and manufacturers in the sector working with sustainability and new product development leads to highlight the environmental and product innovation benefits of CO2Sustain® as a ground-breaking product ingredient.
He said: "I've joined this business at a key time in its evolution and having a proven track record of helping to grow the businesses I've worked with previously.
"I'm relishing the opportunity of working with a product that is a true innovation in terms of the benefits it can deliver.
"Having spent over 30 years working in and around the food and drink arena, I'm genuinely excited about what CO2Sustain is bringing to the carbonated drinks sector.
"To be working with a product that is unlike anything else on the market and truly innovative presents a bright future for the business and the industry and it creates lots of opportunities for established brands."
John Story, joint founder and MD of CO2Sustain, added: "Jack is a very experienced operator and his years of experience across the sector combined with an eye for growth and expert insight will help us to grow from the £2m business we have quickly become.
"As well as growing as a supplier to overseas customers, we have a determined focus on the domestic drinks market and Jack is the perfect professional to oversee this strategy, already having established contacts and inside knowledge that enable us to highlight the benefits introducing our product can have on meeting profitability, growth and sustainability targets."