People: Blacks Solicitors; MD Law; Institute of Directors; and more
Blacks Solicitors has retained two of its newly qualified solicitors and is offering contracts to three new trainee solicitors in its 2021 intake.
The two newly qualified solicitors, Ella Chapman and Aaron Johnson, spent two years working in four different areas of law and received a high level of training in each discipline, whilst experiencing considerable client contact.
Chapman will join the Commercial Property team, that specialises in providing all property related support to property investors, developers and financiers.
Johnson will be working alongside Ian Scobbie in the Commercial Dispute Resolutions team, to develop a specialism in insolvency litigation whilst also getting exposure to a wide variety of general litigation matters.
The three new trainee solicitors are: Victoria Adamson, Christina Donos and Conor Tobin.
Adamson and Donos were both paralegals in Commercial Property, and Tobin came from Shoosmiths. This brings the current number of trainees at the firm to six.
Tom Moyes, training partner and partner in the Employment team at Blacks Solicitors, said: "We are delighted to retain both Ella and Aaron.
"They have both performed commendably during their training contracts and I am sure they will progress to have very successful careers as Solicitors here at Blacks.
"We continue to invest heavily in the junior end of the firm, which stands us in good stead for our sustained growth in Yorkshire's ever competitive legal market, and ensures our clients continue to receive the very best standards of service.
"We remain fully committed to the training and retention of our trainee and apprentice solicitors, and nurturing the next generation of solicitors."
Blacks Solicitors is currently recruiting for training contracts with start dates of September 2023 and September 2024.
:::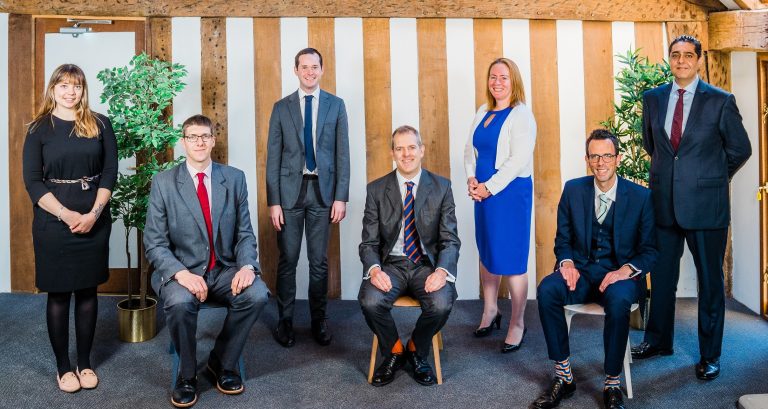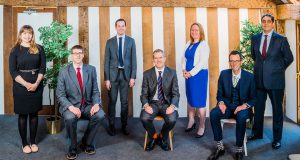 Sheffield's MD Law has recruited corporate lawyer James Burdekin as a partner as it continues its strategic growth plans.
Burdekin, who specialises in commercial and corporate law, becomes the fifth partner at the expanding Broomhall-based firm alongside founder Matthew Dixon, Neil Kelly, Carl Jones and Kelly Wharin.
Qualified solicitor Ali Al-Sheikh also joins the 13-strong team on the litigation and insolvency side, plus paralegal Olivia Vardy.
Burdekin said: "I already know the current partners, having worked with them before, and I saw how successful MD Law is already with its existing practice areas, and this was a good fit for the commercial and corporate work I do.
"There is plenty of potential for me to provide commercial and corporate support to the firm's existing clients and contacts, and for expanding the business.
"The corporate deals market has been very strong for several years now and there are no signs of this slowing down in the near future.
"Looking ahead, uncertainties from COVID-19, Brexit and potential tax changes appear to be driving business owners to realise value in their businesses through a variety of different disposal methods.
"I am looking forward to using my skills, connections and contacts to further MD Law's growth."
He has advised a wide variety of businesses across all sectors during his decade on the Sheffield legal scene with particular specialisms in share and assets acquisitions and disposals; company restructures and sales; terms and conditions of trade; shareholder agreements and partnerships, and advising on corporate governance.
MD Law was formed six years ago and acts for, and advises, insolvency professionals, businesses and individuals across the country.
Founder and partner, Matthew Dixon, said: "James is a vastly experienced lawyer and has built an impressive record of working with companies and individuals, dealing with a wide range of corporate and commercial matters, and is regularly instructed in high value transactions.
"I have known him for several years and he is a fantastic addition to our team. We are looking forward to developing our commercial and corporate offering and client base with him.
"Our other appointments also confirm MD Law's intention to develop a solid team as we continue to grow our legal offering, largely from recommendations and referrers from within South Yorkshire, but now also from further afield."
:::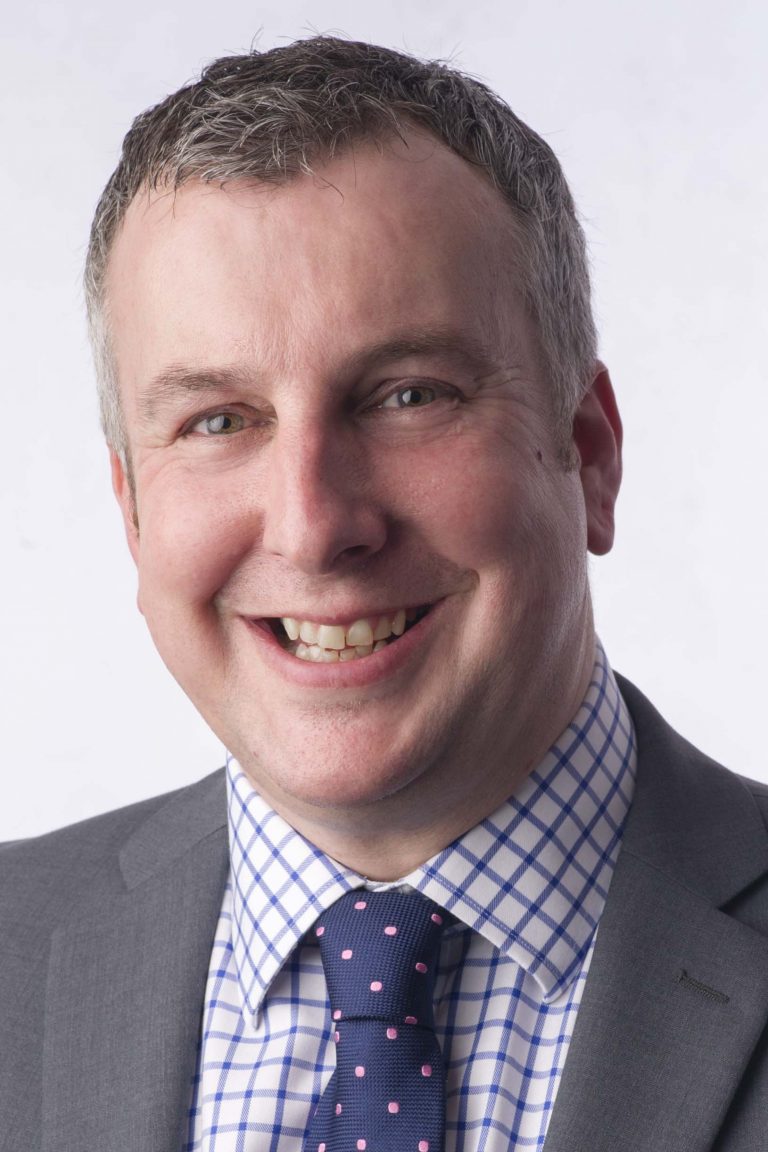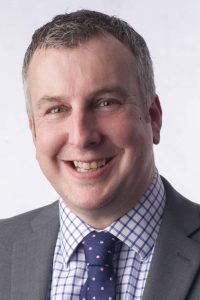 The Institute of Directors (IoD) has appointed Andy Steele as an East Yorkshire ambassador.
Steele set up 360 Chartered Accountants 11 years ago and now employs a team of 25 at offices in Hull and Withernsea that serve clients across the UK.
He is a trustee of three organisations: the 360 Foundation, which helps children to access grass roots sport; the Mose Masoe Foundation, which provides relief from financial and mental hardship amongst current and former rugby players who suffer spinal injuries; and The Education Alliance, a multi-academy trust in East Yorkshire.
Outside work, he enjoys watching Hull City at home and away and promoting the city and its local business community.
He said: "As we recover and return to growth following the pandemic, directors need the tools and inspiration to boost their business operations.
"We live and work in a fantastic part of the country and, by working together to build connections and influence, we can ensure East Yorkshire gets the investment and prominence it deserves."
Steele's appointment follows the arrival this year of Debra Leeves to lead IoD East Yorkshire.
Leeves is chief executive of Vertual, a technology spin-out from the University of Hull that specialises in virtual reality training systems in radiation therapy.
She said: "I'm delighted Andy has joined our team, as he has such passion for the region and its business community.
"We are looking for more ambassadors in our region. If you are passionate about business and keen to build your profile as a leading voice for the IoD, we would love to hear from you."
:::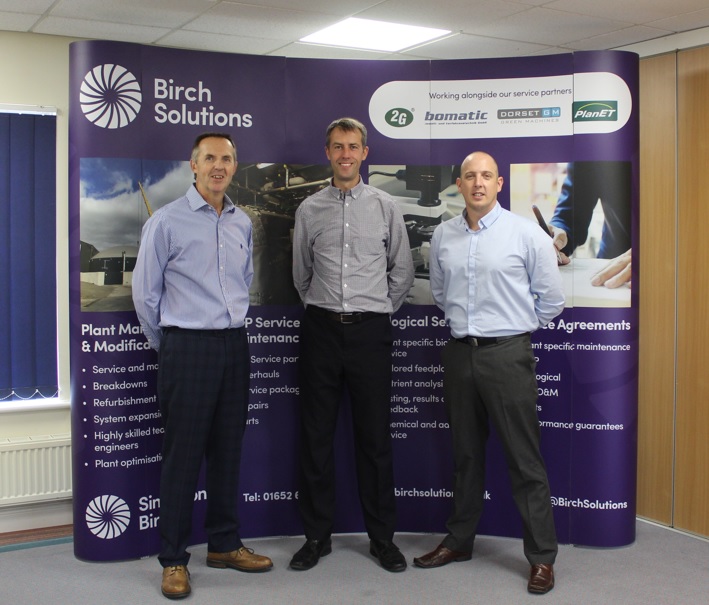 Two new recruits have come on board at anaerobic digestion experts Birch Solutions, to power growth in its CHP division.
Together, Steven Willett and Nigel Thompson bring more than 40 years' experience in Combined Heat and Power (CHP) technology to the North Lincolnshire business, significantly bolstering the company's service offering.
Willett joins as CHP and AD operations manager from renewable fuels company, Aquafuel Research.
His duties include managing the business's on-site teams and making sure all installation, service and maintenance work goes according to plan.
Thompson, whose career includes working at big name firms such as Caterpillar dealer Finning UK & Ireland and Perkins Engines, has been appointed as CHP business development manager.
His role includes growing awareness of Birch Solutions' expertise in CHP to a national audience focusing on the industrial, food manufacturing, brewing and agricultural industries, and water utility companies.
Mark Sacker, managing director, said: "We're focusing very hard on growth and these two appointments have been made with that in mind.
"CHP installation, service and maintenance is a huge opportunity for us and it closely compliments our core skills of servicing, maintaining and operating AD Plants, from small on-farm plants to much larger commercial operations.
"Steven and Nigel bring a wealth of industry experience to the business that will cement our CHP expertise and help us drive growth across all regions of the UK. I'm delighted to have appointed two such high quality candidates."
CHP is an energy efficient technology that generates electricity and captures heat that would otherwise be wasted to provide useful thermal energy.
The thermal energy captured can be utilised in many ways though typically is used for providing heating and hot water to buildings or to heat an Anaerobic Digester (AD Plant).
The electricity generated can be used to directly power a facility which reduces the electrical dependency from the grid network, or can be exported to the National Grid, generating revenue for the plant owner.