90-home co-living scheme planned for former industrial site
Proposals for a co-living development at Kelham Island, Sheffield, are being recommended for approval and will be determined at next week's Sheffield City Council Planning Committee.
The application, for a site on the corner of Bowling Green Street and South Parade, is proposed by Grantside and has been named "Hive Central".
It features co-living, leisure and working space, designed to meet demand for flexibility and a sense of community.
It approved, the brownfield former industrial site would be redeveloped with a building which aspires to achieve a net zero carbon rating through measures such as materials which have a high re-use content, air source heat pumps and low energy use through passive design measures and end of life design.
Architecture practice Cartwright Pickard has designed the development, which includes 90 one and two-bedroom apartments on the upper floors, with communal spaces including a rooftop garden.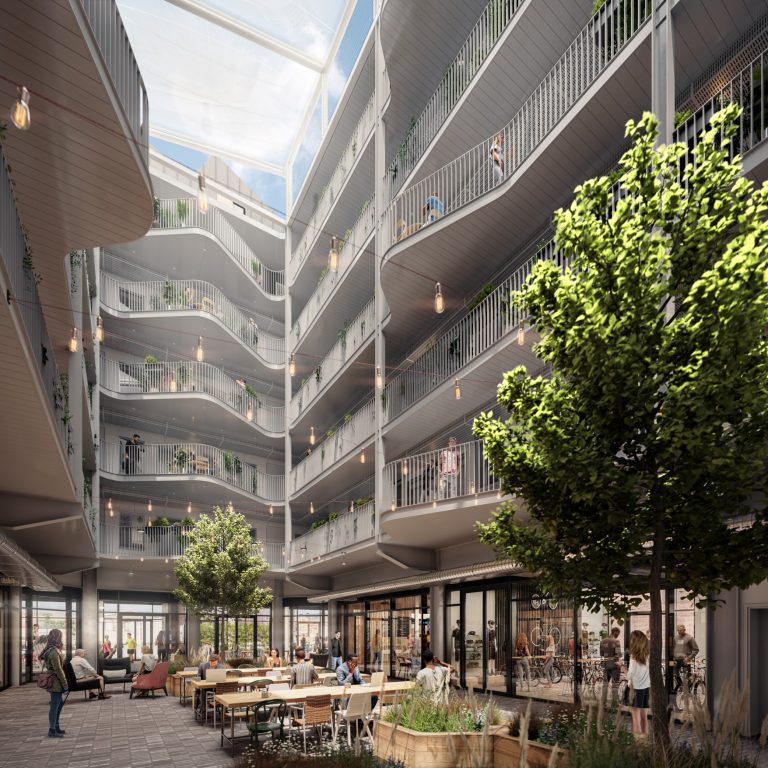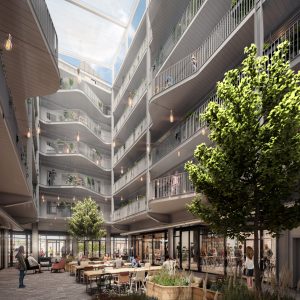 Commercial space aimed at local start-up businesses will be provided at ground floor level around a central shared covered courtyard.
Grantside hopes to attract a cycle sale, hire and repair shop alongside a bakery, market deli and artists' studios and co-working spaces.
The company is also working with Arts expert Matthew Jarratt, to establish residencies and commissions aimed at new and emerging artists as a key part of the development.
Grantside will provide the opportunity to create pop-up exhibitions on the ground floor when the building is launched, subject to planning approval.
Steve Davis, founder and chief executive of Grantside, said: "Hive Central responds to a growing appetite for co-living, with a focus on inclusiveness, wellness, happiness, community and tackling loneliness and isolation, which has intensified during the pandemic.
"Sheffield is a first for this concept, and we hope to use this concept in other towns and cities across the UK.
"Grantside has a commitment to sustainable development and our design team has worked hard to achieve a development which aspires to achieve net zero carbon through carefully chosen recyclable materials.
"The building design reflects the site's industrial heritage, while providing a carefully considered mix of residential, leisure and commercial uses on this brownfield site."