Sales heating up for bakery in post-pandemic bounce back
X

Register for free to receive latest news stories direct to your inbox
Register
Shipley bakery Just Desserts has achieved better results than its best year pre-pandemic, trading 10% ahead of like for like sales in 2019 when it also saw a 33% uplift.
It is despite problems caused by COVID-19 which decimated the foodservice and hospitality markets for much of last year and early 2021.
The bakery, founded and run by husband and wife team James and Carol O'Dwyer, completed a £160,000 expansion project into Unit 4 on Station Road, Shipley to future proof the site just as the country was locked down in March 2020.
The investment spanned building works to extend the bakery footprint by more than 60%, new equipment, a larger freezer and increased storage capacity, as well as an improved staffroom and facilities and a meeting/board room on a new mezzanine floor.
Following its most challenging year of trading during the height of the pandemic in 2020, the bakery is now on the rise again with more products, new equipment – including new cheesecake crumb press worth £12,000 –  to improve productivity and plans for further growth.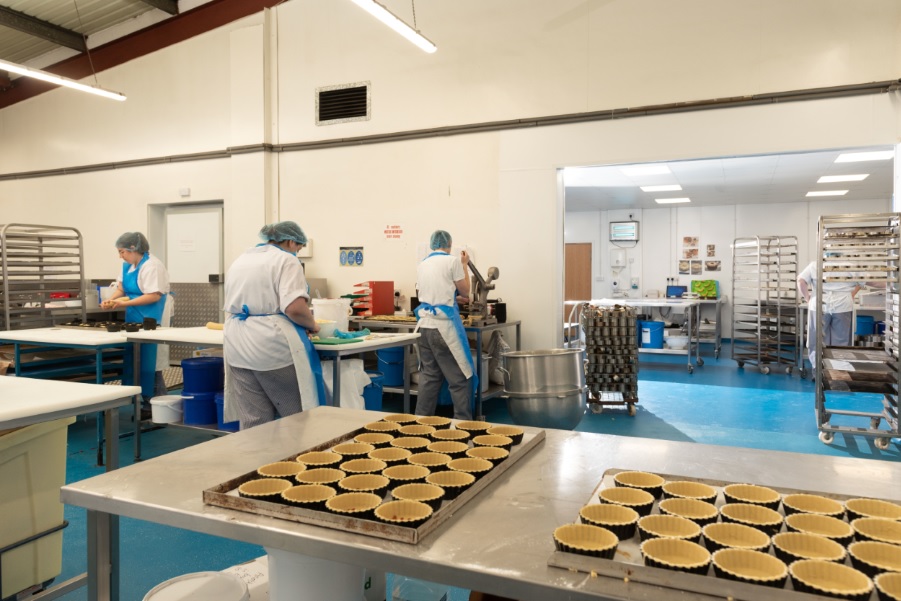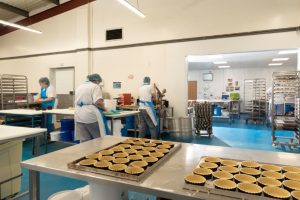 Just Desserts has also appointed its first general manager, welcoming back Kate Williams, who was the business development manager for the company from 2010-2012.
She joins from AJ Pies & Pasties of Huddersfield, where she was business development manager and prior to that was regional sales manager for Pelican Rouge Coffee Solutions.
Williams will oversee the daily business operations, develop growth strategies and manage staff, supporting MD James O'Dwyer and the senior management team.
The production team has also grown to 20-strong with the appointment of four new bakers. Just Desserts operates its own fleet of vans and distributes across Yorkshire, Lancashire, Middlesbrough and the Midlands and has also hired another driver to help service a growing national customer base.
O'Dwyer said: "As with so many businesses, the pandemic created some extraordinary difficulties and challenges for us and we are delighted to have been able to cope with them and in fact bounce back better than ever.
"Our new look bakery is more streamlined, allowing improved productivity and we have a very strong bakery team in place to help meet the increasing demand for our products.
"We are also delighted to welcome Kate back into the fold. Kate's appointment is integral in supporting me and the team with the general management of the bakery moving forwards.
"Our latest product launch complements our vegan product offer, which is seeing strong demand from customers who are looking to serve a wider vegan product range in their cafes, farm shops and restaurants."
Just Desserts was founded on a £40-a-week enterprise allowance more than 36 years ago by James and Carol O'Dwyer.
The business has evolved from baking cakes in a unit in Salt's Mill to producing a handcrafted product range of 130 different lines.
It now supplies direct to the foodservice industry with a customer base spanning cafes, garden centres, farm shops, visitor attractions, restaurants, desserts bars, pubs hotels and wholesalers across the North of England and the Midlands.