M&A outlook strong as investment banks complete merger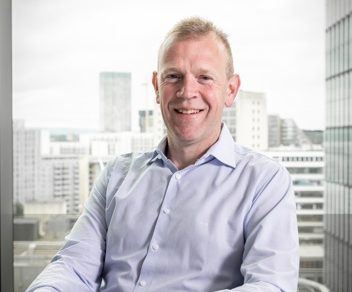 The M&A outlook for 2022 remains strong for the UK, according to the bosses of Houlihan Lokey, the global investment bank.
US-based Houlihan Lokey recently completed the £425m acquisition of GCA Altium with 500 of its professionals across offices in Manchester, Leeds, Birmingham and London joining the bank's headcount.
Phil Adams, who has moved up from CEO at GCA Altium to head of global technology group and co-head of UK Corporate Finance at Houlihan Lokey, said the merger has created "a truly global" and accessible mid-market firm that remained focused on its regional clients.
"Combining the two has created a stronger platform," he told TheBusinessDesk.com.
"When we sit in front of a client now, it means we've got a much bigger team and in the US we're now the number one mid-market firm globally.
"It doesn't change anything, we're still a local business with local offices but we've just got a bigger platform to operate and much greater depth in the US.
"Combining the two has had a positive synergy throughout our offices and our people and we're already seeing that kick in when we're winning business and we're leveraging the whole global sector expertise. There has been a genuine strategic rationale from both sides."
Looking ahead at the M&A market, Adams said there has been positive momentum with tech being the big beneficiary.
He explained: "There has been a huge amount of capital out there for deals to be done. Private equity remains strong, and banks are still lending. There has also been an acceleration of digitisation and even for companies which are technology companies, they're often looking at acquiring businesses that bring new technologies to them, or looking at acquisitions that can accelerate their growth.
"You'd be naive to predict that it stays at the level it is now forever, but there has been a positive surge post-Covid and we're not seeing any signs of a downturn."
Scott Adelson, co-president of Houlihan Lokey, agreed.
He said: "We do expect this coming year to be another active year in M&A.
"Indications now are that we will see more of the same, however there are always headwinds on the horizon and 2022 will be different. Fortunately for us, the mid cap space is far less volatile than the large cap space that many of our brethren are focused on."
With expertise in mergers and acquisitions (M&A), capital markets, financial restructuring, and valuation, Houlihan Lokey serves clients worldwide from offices in the US, Europe, the Middle East, and the Asia-Pacific region.
The firm had been looking to build its capabilities in recent months via a sustained acquisition campaign and GCA's corporate culture, business philosophy, and client focus "all closely resemble Houlihan Lokey's," making the move an excellent "cultural fit that trumped any strategic benefits."
"It was abundantly clear to us as soon as we met the GCA team that we had numerous characteristics in common – a "client first" attitude, a focus on collaboration and team spirit and an entrepreneurial environment," he said.
He added: "Before the acquisition, I'd say we'd been a really strong 'up and comer' in Europe, but still sub-scale relative to some of our peers.
"The GCA acquisition really does change that and we are now the second most active investment bank in Europe.
"That's a fundamentally different position from the one we had last year and certainly five years ago. We were under weighted in technology investment banking in Europe, and now in one fell swoop we are now the most active tech adviser in the world, adding to already being the most active PE adviser in the world.
"Additionally, we now have a strong foothold in Asia which we lacked previously."