Property predictions 2022: 'The leasing structures are definitely going to change in the office market'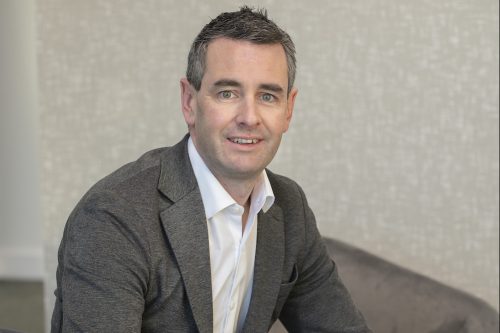 2022 is well and truly underway and to mark the New Year, we've spoken to a number of professionals to hear about what they think will be the sector trends of '22!
The first piece this week came from Adam Varley, development director at Scarborough Group, who said confidence is already returning to the market with people making decisions across all sectors. He noted however that some sectors which were hit hard by Covid-19 such as retail are seeing a bigger change, as the dominance of high street brands is replaced with a growth in local independents.
He said: "I think as a result of this change the rejuvenation of town centres is going to be quite interesting to watch, as [because of lockdowns] people have appreciated their local area more, whereas perhaps pre-pandemic they didn't actually look at the activities and amenities on their doorstep."
Varley added the momentum within the sheds market will likely continue, as there is a lack of supply locally, and he expects rents and capital values to continue on the same upward trajectory. However, he cautioned there may be challenges this year as a result of supply chain issues around steel and other items with the lead in times "perhaps restricting the availability of new schemes."
Within the office market Scarborough has significant plans in both Leeds and Sheffield. Varley noted that although there has been talk of hub and spoke models for businesses, "city centres will always have their presence and purpose." He said a challenge for all cities as they adapt to how and when people commute to work is their accessibility around public transport. He said that with changes in office requirements this ties into the green agenda, which he expects to continue to gain momentum this year.
He said: "I think out of town locations are seeing an opportunity – we're seeing it here at Thorpe Park – with some city centre businesses already deciding they don't need as big a presence as they once had in the centre.
"Before the pandemic you saw a shift of people from out of town locations looking to move into city centres, partly because of the availability of talent and accessibility. But now this has turned on its head, as the growth in remote or hybrid working options continues."
Varley added he believes businesses will continue to have city centre bases, but that these will become "a showpiece, meeting place and a place to collaborate not a place to sit and work, as that will take place at home or in locations that are perhaps more accessible for the majority."
The biggest change Varley predicted however, was a change in lease structure, which he explained will have to catch up to other parts of the sector.
"The leasing structures are definitely going to change in the office market," he forecast.
"It was already happening before the pandemic, but even bigger organisations now aren't necessarily taking 15 year leases with breaks at 10. They might take a core of that showpiece space, but then they want the flexibility. So it's the core and flex model people talk about as a leasing structure which will start to creep in. And I'm pretty sure towards next year, we'll see that become a reoccurring theme for a lot of businesses acquiring space."
Varley noted that the PRS model in residential development provides an example of how perhaps office developers, investors and operators might have to start to think.