City centre office block plans refused by council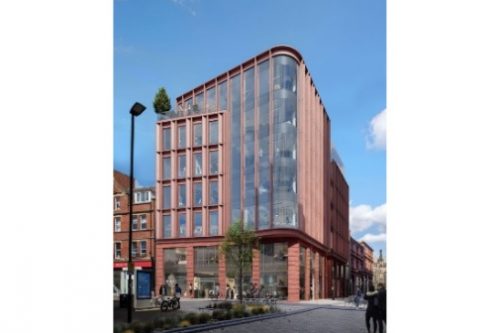 Revised plans for a seven-storey office block in Sheffield city centre have been rejected.
The proposals for the corner of Charles Street and Norfolk Street were considered by members of Sheffield City Council's planning and highways committee yesterday afternoon – 18 January.
Councillors responded to an application lodged by developer Grantside, which as well as the offices also includes retail premises on the ground floor.
They voted to refuse the scheme after deciding it would cause too much harm to residents of nearby homes by overshadowing their properties and blocking light.
Some councillors also said the new building would be inappropriate at this location, because of the impact it would have on the conservation area's heritage assets.
Councillor Peter Garbutt said: "I don't see that this can be right if it's going to deprive people of sunlight and warmth. I think it's absolutely dreadful that we're even considering anything like this.
"Plus, it's the wrong design and doesn't fit in with the conservation area. Yes we may need more office space, but this could be achieved here with a different building which is smaller and doesn't overpower adjoining buildings."
Cllr Richard Williams added: "While I do think this development has a lot of benefits, I don't think those outweigh the terrible impact it would have on residents.
"The property would be incredibly detrimental and there has to be a better way, so I will not be supporting the application."
Planning officers previously recommended the revised plans should be approved, but accepted committee members had a difficult decision to make.
They said councillors had to balance the benefits the building would generate through adding office space and employment, with the harm it would cause to homes in Berona House and St Paul's Chambers and its impact on the conservation area.
Earlier plans for the building – called CN Tower – had already been amended, with the height of the building lowered by three storeys.
Overall planned building height was further reduced with a lower rooftop parapet and consolidated plant area.
And the proposed facades onto Charles Street and Norfolk Street were altered, with greater use of glazing to act as a transition between new and old with the surrounding historic listed buildings.
CN Tower has been designed to provide around 28,000 sq ft of office space capable of accommodating up to 239 employees along with 4,250 sq ft for potential retail or leisure space at the ground and basement floors.