People: Yorkshire Building Society; Schofield Sweeney; Ward Hadaway; and more
Yorkshire Building Society says David Morris, the society's chief commercial officer, has joined its Board as an executive director.
Morris has over 15 years experience in financial services and a track record of driving innovation and commercial performance.
He began his career at Citigroup and has subsequently worked at various financial services institutions across the UK and abroad, including the mutual sector.
He is responsible for the ongoing development of the society's mortgage and savings proposition, including product development and distribution through YBS's intermediary and branch networks, and digital channels. He is also responsible for marketing and the Commercial Lending business.
Morris said: "I'm very pleased to join the Board of our successful member-owned organisation.
"The mutual business model has enabled us to deliver on our purpose of providing 'Real Help with Real Life' for over 155 years and I look forward to further developing our products, channels and service to meet the ever-changing needs of our members."
John Heaps, chairman of Yorkshire Building Society, said: "Since joining YBS in 2018, David has worked closely as part of our senior leadership team to develop our strategy and transformation roadmap to ensure we continue to deliver value to our customers, our members and our colleagues, and the communities within which they live and work."
:::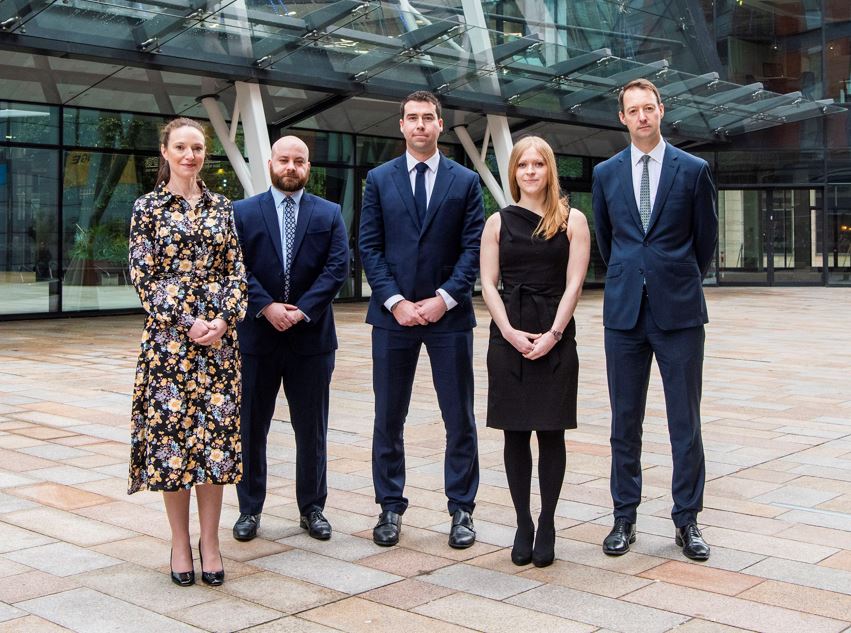 Law firm Schofield Sweeney has started the year by announcing five promotions.
Dan Bisby, has been promoted to partner in the corporate team. He specialises in acquisitions and disposals, with a particular focus on transactions within the professional and financial services sector.
Steven Millward, partner, said: "Dan's promotion to partner is richly deserved and reflects his dedication and commitment to clients, as well as demonstrating our willingness to invest in our people for the long term.
"2021 was another year of year on year growth for the Corporate team and we are delighted to welcome Jack Venable as a solicitor to add further strength and depth to the department."
Duncan Watson has been promoted to director in the private wealth team. He advises landowners, business owners, and families with significant private wealth on inter-generational succession and inheritance.
Simon Glazebrook, partner, said: "Since Duncan joined the firm in 2018, he has made a significant contribution to the ongoing growth and success of the Private Wealth & Succession team across our three offices.
"His promotion, and ongoing development and progression, recognises his fantastic skill-set and role in the steps already taken by the team and the exciting future plans we have."
Abigail Falshaw has been promoted to associate in the commercial property team and Damian Kilroy has been promoted to associate in the litigation team.
Falshaw completed her trainee contract with Schofield Sweeney, qualifying in 2017. She advises clients on acquisitions of development sites, commercial landlord and tenant matters and real estate finance transactions.
Darren Birkinshaw, partner, said: "Abi works hard to assist and support colleagues, clients and the firm as well as good causes outside of the office. The quality of Abi's work and her enthusiasm add significantly to the strength of the team."
Kilroy has a wide range of experience in insolvency and commercial disputes, often involving allegations of fraud. He regularly acts on behalf of insolvency professionals, private individuals and companies.
Ann-Marie Keighley is the firm's first non-lawyer to be promoted to an associate. She joined in 2014 and has led the firm's marketing and communications strategy, building the brand and developing the values.
She also manages CSR, helping to raise over £60,000 for charity and local causes over the years.
Graham Sweeney, chief operating officer, added: "All of those promoted have demonstrated an outstanding commitment to client service and developing their practice areas.
"The promotions reflect Schofield Sweeney's commitment to developing all team members and acknowledging their contribution to client service and the wider business."
:::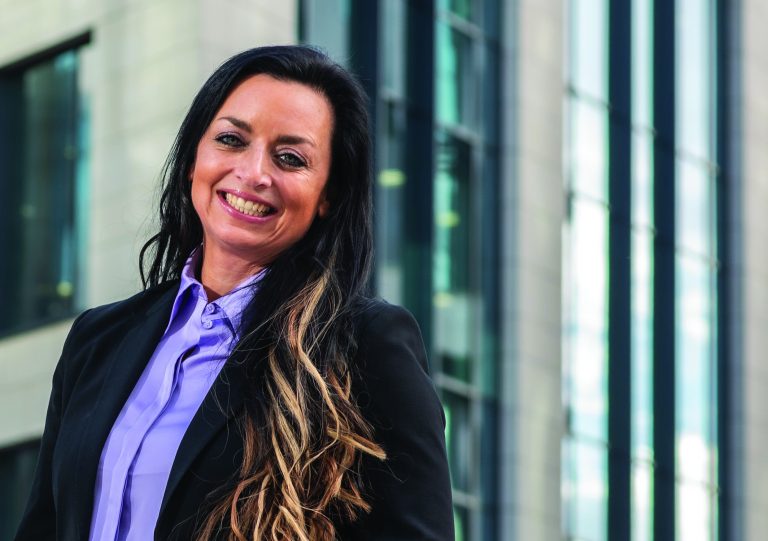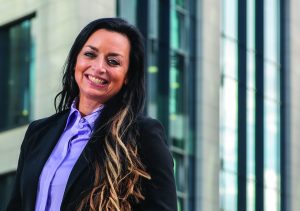 Law firm Ward Hadaway has appointed commercial litigation partner Emma Digby to the role of executive partner of its Leeds office. 
The appointment was made following the decision by previous post-holder John Murray to relocate to the North East. 
Murray joined Ward Hadaway as a housing management specialist in 2013, and has built a well-regarded team in the Leeds office. 
This team will now be led by partner Simon Thirtle, and Murray will dedicate his time to the further growth of the housing management practice in the North East as part of the firm's social housing team.
Martin Hulls, managing partner, said: "My thanks go to John for his excellent work as executive partner over the last few years. 
"Always carried out with dedication and good humour, he has held the role at a crucial time in the office's evolution, in particular a recent period of significant growth in Leeds despite the enormous challenges of the pandemic.
"I am delighted Emma has agreed to take the reins of this important role. She has a strong reputation in Yorkshire and further afield, and is already hugely respected by her colleagues across the office and the wider firm."
Digby added: "My focus will be to help enhance the fantastic culture we have at Ward Hadaway and continue the great work of John and the management team in creating an environment of open communication and collaboration.
"I will be emphasising to intermediaries and membership bodies in Yorkshire that we're more keen than ever to work together, to innovate, and to support businesses, organisations and individuals in any way we can, as we tackle these unprecedented challenges and seize any opportunities which emerge."
Digby will continue to perform her day-to-day role as an active commercial litigation partner in the disputes team.
:::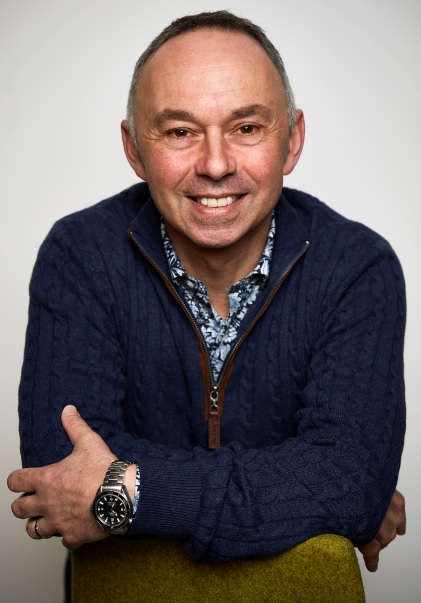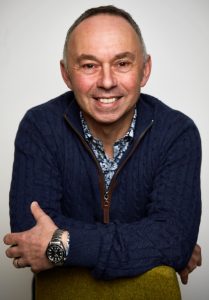 A West Yorkshire bathroom manufacturer has appointed a new managing director.
Keighley-based Cavalier Bathrooms confirms David Gannon has stepped into the role, succeeding Rob Harrison who will become the chairman of the company.
His appointment, which is effective immediately, comes as part of the bathroom specialists' strategy of enhancing the customer experience through new systems and continuing to invest in UK manufacturing.
Gannon, who has 35 years' experience in the bathroom industry, said: "I'm thrilled to be moving into the managing director position, having worked alongside Rob for three years.
"He has done a fantastic job in leading and innovating this company. We've had great success in increasing our manufacturing capabilities in our Keighley factory, and plan to build on this, enabling us to be more self-sufficient and less reliant on importing."
Specialising in everything from shower enclosures and wet rooms to brassware and furniture, the news for Cavalier Bathrooms comes shortly after its acquisition of Tre Mercati in 2021, allowing it to enter new markets with an increased range of brassware for both the kitchen and bathroom.
Harrison, who has been at the company for 30 years, added: "It's a really exciting time for us here at Cavalier and I've every faith David will take the business to the next level.
"The team and our customers are in great hands with David's expertise and encouragement and I'm looking forward to watching the business go from strength to strength under his guidance."