Public inquiry to make final decision on Leeds Bradford Airport expansion
The controversial decision to permit a major rebuild of Leeds Bradford Airport (LBA) is to go to a public inquiry.
The planning application for a new £150m terminal was approved in principle at a marathon Leeds City Council meeting in February last year.
But the decision has continued to face stiff opposition from MPs and campaigners, with objections focusing on the environment impact of extra emissions from increased flights and demanding a public inquiry.
On April 6 the then-communities secretary Robert Jenrick postponed making a decision on this request, to "allow time for proper consideration" of the Leeds Bradford Airport proposal.
However, the BBC has reported that a document seen by the Local Democracy Reporting Service appears to confirm current secretary of state Michael Gove has chosen to establish a public inquiry into the decision.
Chris Foren, chairman of Group for Action on Leeds Bradford Airport, (GALBA) today said he welcomed this news.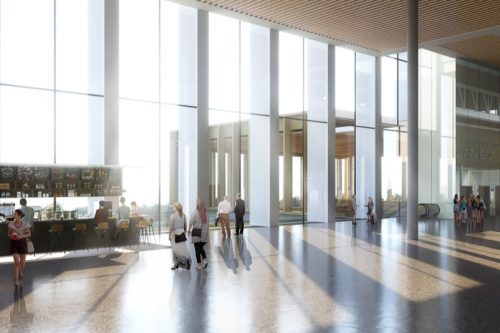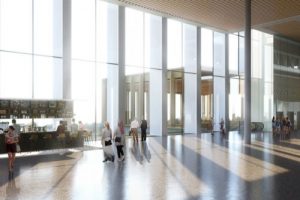 He added: "Airport expansion is obviously inconsistent with tackling the climate crisis.
"Scientists have repeatedly said that we must cut all our greenhouse gas emissions in half by 2030 to prevent a climate catastrophe. If LBA expands, its emissions would double.
"Thanks to the thousands of people who donated to GALBA's campaign, we will be able to use experts in planning law, climate science, health and economics to explain to the inquiry why LBA expansion cannot be allowed.
"We will present evidence to show that expansion would also damage the health of our communities, from the additional noise and air pollution."
Vincent Hodder, CEO of Leeds Bradford Airport, said: "While we are disappointed to see this decision taken after 10 months of deliberation, we remain convinced in the economic, environmental and customer service cases for our replacement terminal.
"Our proposals are robust and we are committed to being an outstanding airport for passengers. We hope this decision does not signal a lost opportunity to level up the North of England.
"The plans not only comply with national and regional legislation, but also present a faster way for us to meet our Net Zero Strategy and a welcome boost for the UK tourism industry to bounce back from the pandemic.
"Our aim with this development has always been to bring the flight operating procedures of LBA in line with other UK and European airports – which are nearly 30 years old – overhaul surface access solutions and deliver a level of passenger experience Leeds City Region is striving to achieve."