Companies remain optimistic but pressures remain, says boss of professional services firm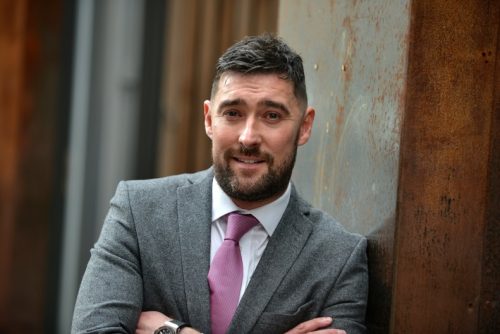 Despite the challenges of the last 12 months, businesses still have many reasons to be confident, according to the CEO of leading professional services firm, Leonard Curtis.
While the pandemic has forced businesses to become more flexible and resilient, many have also grown through innovation and careful planning with plans to maintain pre-pandemic levels of activity, says Dan Booth.
"Those businesses who have spent that past two years working on their plans and strategy have entered 2022 with a much more positive mindset," he said.
"They're being realistic about their situation, facing challenges head on and are working towards bouncing back.
"The businesses we are speaking to are planning to expand operations and increase investment and recruit more people and they're expecting strong consumer demand to provide growth.
"2021 was the year businesses were tasked with getting their affairs in order. And if they have not done that, they will probably require some sort of support be it from a restructuring perspective or talking to their lender."
He added: "Many of our regions have a strong outlook and are being driven by cities such as Manchester, Leeds and Birmingham.
"They are underpinned by a supportive mix of sectors and have significant strengths in the professional support service sectors, which have shown strong growth and resilience in 2021 and I expect to see this continue into 2022."
But Dan warns 2022 will not be an easy journey with the impact of supply chain disruption together with skills challenges, rising energy costs as well as rising inflation posing challenges for business across all sectors.
He also warned that businesses needed to be aware of the government's plan to end the existing freeze on landlord action for rent arrears under the Coronavirus Act, which expires on 25 March 2022.
The extended moratorium restricts the ability of commercial landlords both to forfeit leases for non-payment of rent and to seize goods in payment of rent arrears.
He said: "Tenants and landlords are going to have sit down with each other and decide what's happening with the arears that have been built during the last two years.
"I'm sure landlords are going to be sensible in the main, but businesses need to start having those honest conversations now."
One of the sectors Dan expects to see challenges in is construction due to the availability of labour, supply chain problems and costs of materials.
"It's a sector that has shown resilience through the events of the past two years, but supply chain shortages and the emergence of Omicron has hampered some of that progress and continues to create some uncertainty in the sector."