Expanding marketing firm invests in office transformation
Marketing agency Circus PPC has unveiled a new 2,000 sq ft HQ, housed in the Tailor's Corner building, in central Leeds.
The offices have been transformed by York-based commercial interiors firm, Ben Johnson Interiors.
The renovation was prompted by the growth of the agency, with reported figures showing it has hit £10m in revenue in its most recent financial year, along with increased headcount.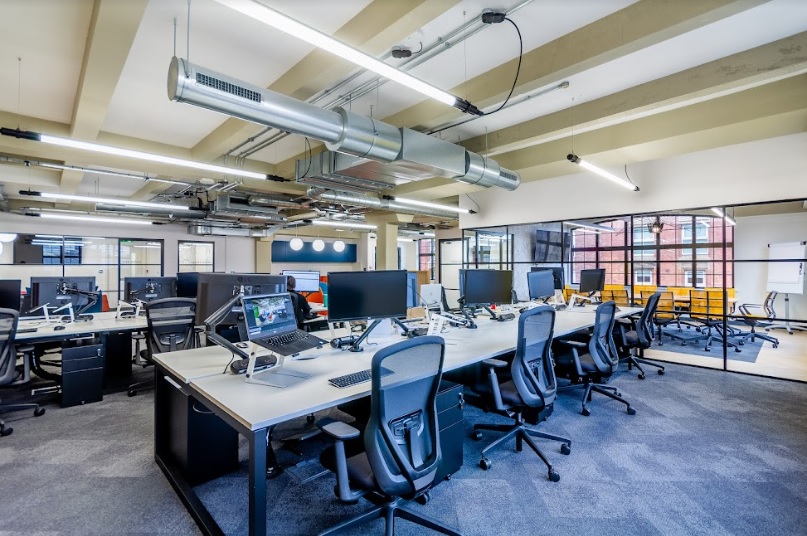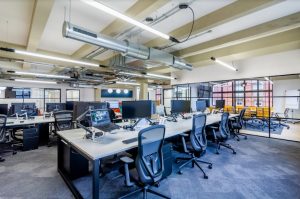 Ben Johnson Interiors director, Emma Dodsley, said: "It's been a pleasure working with the team at Circus to bring their bold, fun and functional workspace to life.
"It's no secret or surprise that the workplace has changed following COVID-19 and Circus MD, Rick Tobin, was really keen to create a dynamic workspace that supported different working styles across his team, as well as comfortably and stylishly hosting clients."
She added the Tailor's Corner building is something of a city centre landmark, so the design of the renovation had to be sympathetic towards this while, enhancing the light and space benefits that come with older properties.
Rick Tobin, founder and managing director of Circus PPC, said: "We're all thrilled with our new office space and feel the bright and light scheme really represents what we're about as a business.
"We have so many spaces to collaborate and work within and several casual areas that reflect the flexible working style of the business, as well as giving us room to grow our team further."