Energy giants in £340m deal to accelerate Humber's decarbonisation ambitions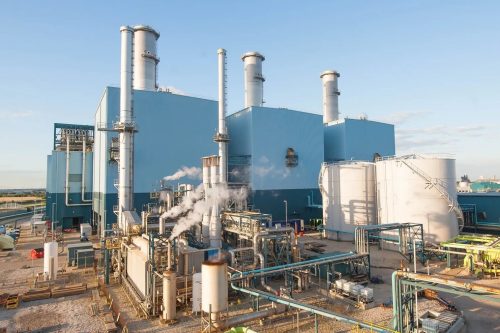 A joint venture between two energy giants has agreed the £341m purchase of the owners of Saltend Power Station as part of their decarbonisation ambitions.
SSE Thermal, which is SSE's flexible generation and energy storage division, and Norwegian energy group Equinor will jointly own and run Triton Power on a 50:50 basis. They have acquired the business from Energy Capital Partners.
SSE Thermal and Equinor will focus on using the Triton Power portfolio as a platform to develop more low-carbon projects to support the transition to net zero.
Triton Power operates Saltend Power Station on the north of the Humber Estuary. The site has a 1.2GW combined cycle gas turbine (CCGT) and a combined heat and power (CHP) power station.
Catherine Raw, managing director of SSE Thermal, said: "Flexible energy will be absolutely essential as renewable energy scales up over the coming years, providing vital back-up while protecting security of supply.
"But the real prize will be how we decarbonise that flexible energy over the longer term, and we are excited, in particular, by the hydrogen and carbon capture opportunities at Saltend."
Saltend Power Station is a potential primary purchaser of renewable energy created by Equinor's H2H Saltend hydrogen production project.
H2H Saltend is part of the East Coast Cluster, one of the UK's first carbon capture, usage and storage clusters, and is key to the wider decarbonisation ambitions in Yorkshire.
Raw added: "Together with Equinor, we will explore every avenue to decarbonise Saltend and create new opportunities at other assets so they can play a continued role in a net zero future."
There are three ambitious development projects within the Humber region in the deal.
Keadby 3 Carbon Capture Power Station could be the UK's first flexible power station equipped with carbon capture, Keadby Hydrogen Power Station could be one of the world's first 100% hydrogen-fuelled power stations, and Aldbrough Hydrogen Storage could be one of the world's largest hydrogen storage facilities.
The portfolio includes Indian Queens Power Station in Cornwall, and Deeside Power Station in north Wales, which provides carbon-free inertia – energy stored in large rotating generators – to the system.