Crypt Factor returns in style with a night to remember
After a three year absence, Crypt Factor took to the stage again last night and was won by the property industry's latest singing sensation Matt Hutton from Bond Bryan Architects, for a superb rendition of I Believe In A Thing Called Love by The Darkness.
A 900-strong audience descended on Elland Road to watch 10 acts perform, who all work in the region's property and construction industries.
The show's organising committee and main sponsors, comprising of GV&Co. (GV), Pinsent Masons and Town Centre Securities PLC, estimate that the event raised over £90,000 for local charities St George's Crypt and The Leeds Fund, which is managed by Leeds Community Foundation.
This will take the total amount raised, since Crypt Factor's launch in 2006, more than £870,000.
TheBusinessDesk.com is Crypt Factor's official media partner and additional support is provided by Candid PR and Anderson Advertising & Property Marketing. The event's hugely impressive stage set-up, lighting and sound is provided by Sparq, which is a division of Saville Group.
X Factor legends Reggie N Bollie also made a surprise appearance and took to the stage to sing. The duo finished second on The X Factor in 2015. The pair then joined the judging panel alongside Craig Burrow, Dawn Allen and Garry Howes. The event was compered by Ben Hall from NorthCap.
Crypt Factor committee member, Garry Howes, from GV & Co, said: "Following a three-year hiatus, due to the pandemic, Crypt Factor 2022 was definitely a night to remember. We're always blown away by the support we receive from the North of England's property and construction industries and to raise such an impressive amount of money for two deserving charities, that have faced numerous challenges in recent years, is very humbling.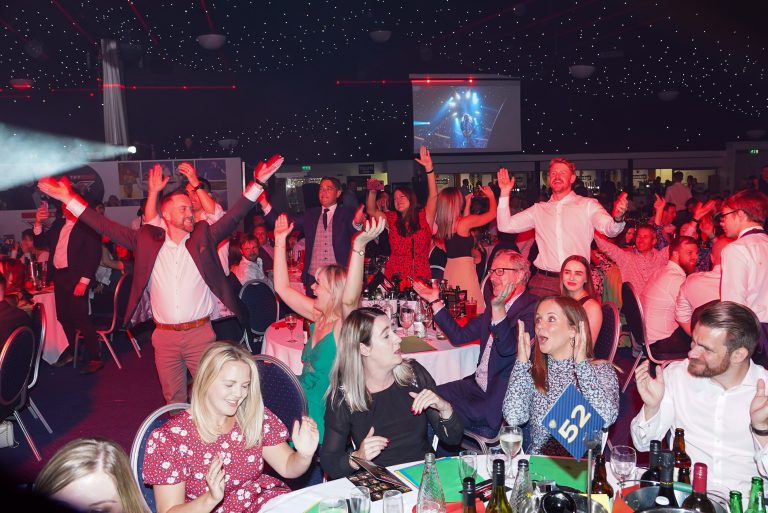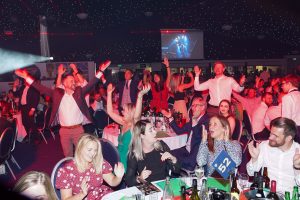 "We also had 10 magnificent solo acts performing and the support they received from the audience was fantastic to see. Matt definitely gave a stand-out performance and we're all delighted to see him win."
Commenting on his winning performance Hutton said: "To win Crypt Factor is unbelievable and especially because it's raised a huge amount of money for two local charities. The whole experience has been fantastic and I'll tell anyone who has ever thought about singing in the competition to go for it!"
Anyone wanting further information about next year's Crypt Factor, can follow the event on twitter @cryptfactor.