People: EY; Deloitte; Pepperells Solicitors; and more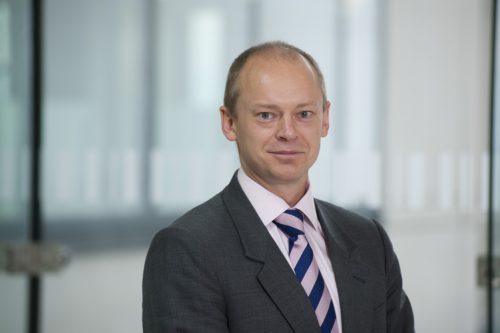 EY has appointed Tim West its new office managing partner in Yorkshire to lead the office and continue its growth in the region.
He takes over the reins from Suzanne Robinson, who has completed a five-and-a-half-year tenure in the role and will continue in the firm as financial accounting advisory services (FAAS) leader across UK and Ireland.
Since joining the Leeds office 22 years ago, West has held a variety of roles, providing tax advice to a wide range of local businesses, and has become well known throughout the North as a result.
As a partner in EY's Business Tax Services Team, he frequently instructs QCs in tax courts and tribunals on some of the region's most high-profile cases.
West said: "Having spent my entire working life in the Leeds and Yorkshire business community where I've made many great friends and acquaintances, it's an absolute pleasure and privilege to be taking on the EY Yorkshire office managing partner role.
"In such a dynamic and changing world as we find ourselves currently, there will be opportunities for all to rapidly enhance commercial and specialist skills and their careers as a result.
"We have a great team spirit and a genuine desire to guide and support our colleagues in a way that very clearly differentiates us from our competitors."
In addition, EY has also confirmed three partner appointments in Yorkshire. This includes the appointment of Rob Skinner, and the promotion of Hayley Carrington and Leo Brown.
Stephen Church, EY North managing partner, said: "These latest partner appointments will help further strengthen our presence across the region.
"Across the North region we now have 105 partners, reflecting a significant investment in our people and business as we seek to meet growing client demand.
"I'd also like to extend my congratulations to Tim on his new role and know he will be a great asset to the region. And to Suzanne, thank you for your commitment and dedication to the office managing partner role."
Brown works in EY's Forensics team, where he has built 20 years' experience providing forensic accounting support to clients.
Working across multiple sectors, his key focus as a Transaction Forensics specialist is to help clients protect and generate value in transactions.
Carrington has been part of EY's audit and assurance team in Yorkshire for 12 years.
During her time at EY, she has worked with a diverse portfolio of companies across the North of England. She has a broad experience auditing both public and private sector companies across a variety of sectors.
Skinner works in EY's Global Compliance and Reporting team. He has 15 years of experience advising Financial Service clients around their corporate tax affairs.
His expertise lies in tax reporting and assurance and he leads some of EY largest and most complex tax audits and tax managed services engagements.
:::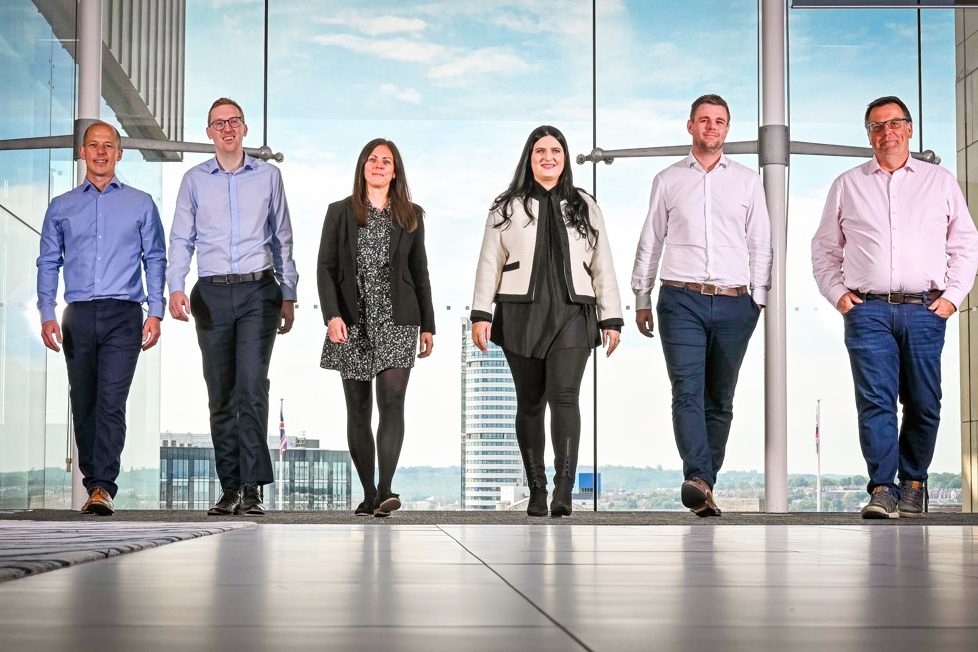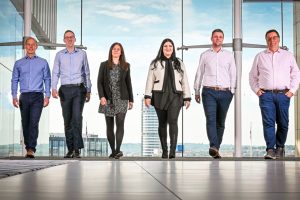 Deloitte has promoted two people to partner, one to associate partner and nine people to director in its Leeds office.
Across the UK, Deloitte has promoted 124 people to partner – a 57% increase on last year.  In the Leeds office a total of 138 people have been promoted.
In Leeds, Louise Cooper and Wayne Kershaw have been promoted to partner and Mark Lewis has been promoted to associate partner (a senior signing director).
The nine people promoted to director are Nick Waring in Consulting, Sarah Anderson and Neil Shaw in Audit & Assurance, Lewis Keating and Michael Maullin in Risk Advisory, Mark Harwood in Global Employer Services, and Katy Broome, Lindsay Taaffe and Dave Taylor in Tax & Legal.
Cooper works in the audit team and joined Deloitte in 2004. She primarily works with large complex listed businesses and larger corporate entities.
Kershaw is a project management professional in Consulting with 20 years' experience working with leading financial services firms in large scale application development, technology delivery, data migration and business transformation.
Stuart Cottee, practice senior partner in Yorkshire and the North East, said: "I am really pleased to announce our promotions for 2022 which are testament to each individual's hard work.  And I'm especially pleased to announce two newly promoted partners for the Leeds office.
"The promotions span the service lines and demonstrate the depth and breadth of experience in our Yorkshire practice. Something I am very proud of as this is what sets us apart.
"I'd like to congratulate all our people who have been promoted in this cohort as we continue to make an impact that matters with our clients and in our local community."
:::
Casa by Moda, the single-family homes platform operated by developer operator Moda Living, has welcomed a trio of new hires including a new director, as the brand continues to blaze a trail in the UK's fastest-growing residential market.
Matthew Townson joins the business as director of development and projects with more than 30 years of industry experience and after 16 years at urban regeneration specialist Sigma Capital Group, where he was most recently its development director overseeing the identification and delivery of PRS homes across the UK.
In his new role at Casa by Moda, Townson will be responsible for the delivery of next generation homes for rent across the UK. Reporting to chief executive Johnny Caddick, he will oversee the land management teams along with the planning and delivery of Casa's pipeline of 5,000 new rental homes worth in excess of £1bn.
Casa has also welcomed Peter Crabbe as a technical manager and Tim Mather as a senior land manager.
Crabbe joins Casa by Moda from Keepmoat Homes with more than 21 years of industry experience, including more than a decade with housebuilder Linden Homes.
A chartered surveyor of more than 16 years, Mather joins the business from Knight Frank having previously held roles at Allsop and Cortland Group.
The trio of new starters bring the total number of Casa employees that have joined the business since the beginning of 2022 to 13 as the brand gears up to deliver its pipeline of homes with the backing of leading global institutional capital.
Casa by Moda chief executive Johnny Caddick said: "The Casa by Moda family continues to grow at pace as we gear up to meet the outstanding demand for quality, resident experience-led homes for rent across the UK. I'm excited to welcome Matthew, Peter and Tim to the business. They bring a wealth of experience to our already outstanding team and I look forward to working with them as we shape the future of the UK's single family homes market."
:::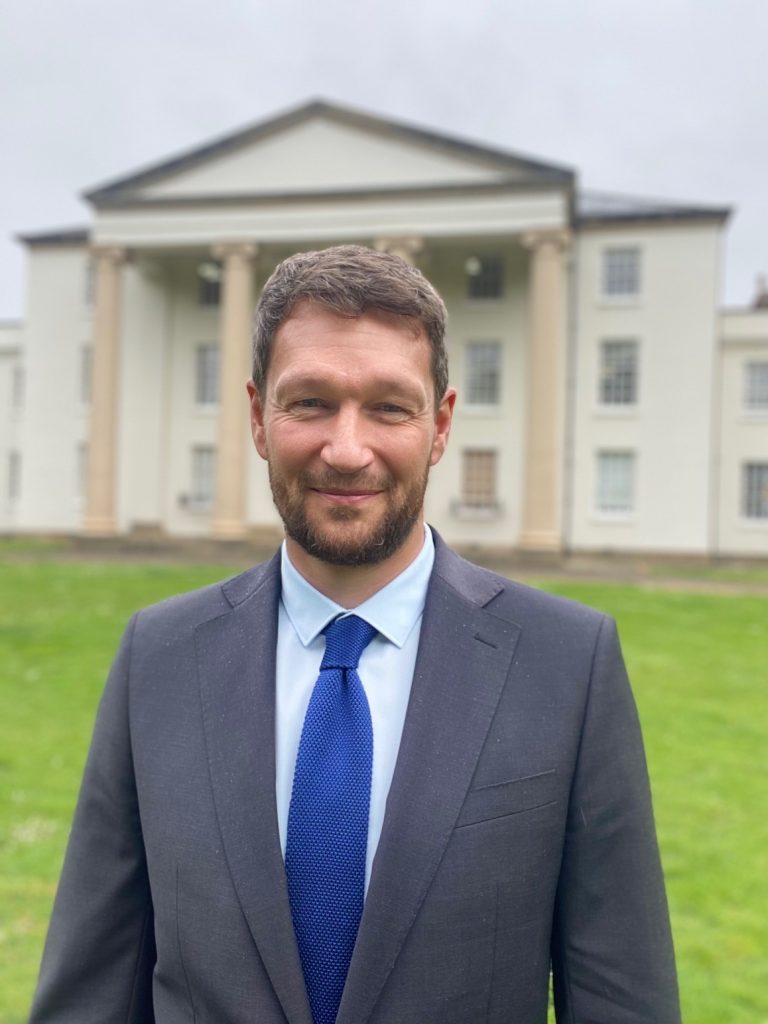 Pepperells Solicitors has welcomed Craig Day to the firm in a newly established role of head of people and culture.
The new role will support directors and heads of service in championing the values of the firm, supporting colleagues through their development and implementing new welfare and culture opportunities for their teams.
Day joins Pepperells following a successful career as a serving policeman, culminating in leadership and change management roles.
He has managed high performing teams for over ten years, often in extremely emotional situations.
He said: "I am passionate about developing a positive culture in the workplace and have many years of experience in supporting teams with wellbeing initiatives and talent management. I am looking forward to being part of the continued success of this modern and fast paced law firm."
Ben Pepperell, CEO, said: "Craig will play a pivotal role in the continued growth of the organisation by developing our unique high performing culture and positive employee experience.
"This will be a standalone position reporting to the chief executive officer and chief operating officer, working closely with the leadership team to develop our people, culture and values of the firm."
Pepperells has offices across the North, including bases in Hull, York, Beverley, Scunthorpe and Grimsby.
:::
Leeds-based IT transformation consultancy, Iridium, has added two new specialist practices to its portfolio of services, to be led by IT industry experts Ray Gearing and Mike Rogers.
Gearing, who joined in June as delivery practice lead, has worked in IT for over 30 years, most recently in consulting roles for institutions such as Lloyds Banking Group, HSBC and Vanquis Bank.
He will set up the firm's Delivery Practice to sit alongside Iridium's expanding range of services.
Joining him is delivery practice lead, Mike Rogers, former program director at Medical Protection Society.
He has also occupied head of technical projects and consulting manager roles at TransUnion and Deloitte respectively and will bring extensive experience in regulatory compliance to his new role at Iridium.
Rogers said: "I can't wait to start building Iridium's regulatory and compliance capability, while leaning in to support the growth of the wider business with new and improved ways of working.
"The business has a network of some of the best people in the industry, so I jumped at the opportunity to be part of its future."
Gearing added: "I'm looking forward to building something new at Iridium. That's not to say that there won't be challenges ahead given the current market.
"Whilst being buoyant, there is uncertainty at the moment, so the task at hand will be to focus on the right things at the right time for our clients, whilst, developing a sustainable set of services centred around change delivery and project management disciplines for the long term."
Iridium founders Ben Dainton and Sinclair Elliott have grown annual turnover from £2.1m in the business's first year in 2018, to £18.5m across 2021, with a projected £24m turnover for 2022.
Dainton said: "Having worked with both Ray and Mike over the years, we have seen the great work they are capable of delivering, and we're thrilled to now have them on board as part of our permanent team.
"We're at an exciting phase of our growth, and bringing in some of the best people in the UK to help us build out the business is exactly what we always set out to do four years ago.
"As a result, we are now recognised by some of the UK's leading financial industry names as a leading service provider."
Over the last few months, the business has also brought in Des Lee, an experienced senior consultant within the Cards and Payment Practice, supported by consultant Rowen Lazarus, who has an impressive IT background in financial services.
And the company has recently recruited two in-house junior consultants, Ibrahim Hussain and Jason Aisbitt, who will be trained on-the-job by QA practice lead, Martin Sutcliffe.