Agency roundup: AdsVentures; This is Distorted; Torchbearer; and more
AdsVentures, a digital marketing agency founded in 2016 and specialising in Google Ads & Social Media advertising, has put the success of its growing business down to its multilingual and tenacious team members.
During the COVID-19 outbreak, the agency saw an influx of new e-commerce businesses keen to operate in many different territories.
Recruiting staff who spoke a number of different languages enabled AdsVentures to deliver digital campaigns across multiple markets from one place.
Director at Leeds-based AdsVentures, Stephane Ganach, said: "When the world moved significantly more online due to the pandemic, we saw an opportunity to support both international and UK based clients, including those looking to expand further and wider and into new territories.
"We recruited local talented individuals who spoke different languages and provided them with training and development programmes to give them the right skill set, knowledge and confidence to deliver successful campaigns for our clients."
Prior to launching the agency, Ganach, originally from Paris worked for Google as a Google Ads Acquisition Manager supporting international online marketing agencies.
AdsVentures grew from a team of three in 2020, to an agency now made up of 10 staff members from countries including England, France, Germany, Poland, Greece, Israel and Latvia.
The team includes two apprentices and the agency is looking to recruit a further two in 2022.
Ganach added: "We've just moved into a new office in the heart of Chapel Allerton which was central to our growth plans.
"With a young and diverse team, I wanted to provide an office that they felt proud and excited to work in and the feedback has been just that.
 "We have also invested in high level technology so that we can adapt to the changing landscape. The future is leaning towards more automation and machine learning, so we want to ensure we are ahead of the game by adapting to new features so we can deliver the very best results for our clients."
:::
Leeds-based content agency, This is Distorted, has signed market research client Boxclever Consulting for a new audio campaign.
Boxclever Consulting is the latest business to utilise the podcast medium to build on and strengthen existing client relationships. Podcast listening has soared in the last three years with audiences growing 40%.
Boxclever prides itself on working collaboratively with clients, which is why it is attracted to the community focused and open nature of podcasting.
Director of Distorted, Alex Jungius, said: "Working with the team at Boxclever has been a real pleasure, they've recognised the potential of community building in podcasting and have committed to it in the long-term."
Marketing manager of Boxclever, Tilly Lewis, added: "We wanted to create an opportunity for people to understand the market research industry and show that it isn't all clipboards and graphs.
"As insight specialists and creative thinkers, we spend our time helping our clients understand what makes consumers tick but with our podcast, we want to find out what makes the people behind the insights tick, what makes them who they are."
:::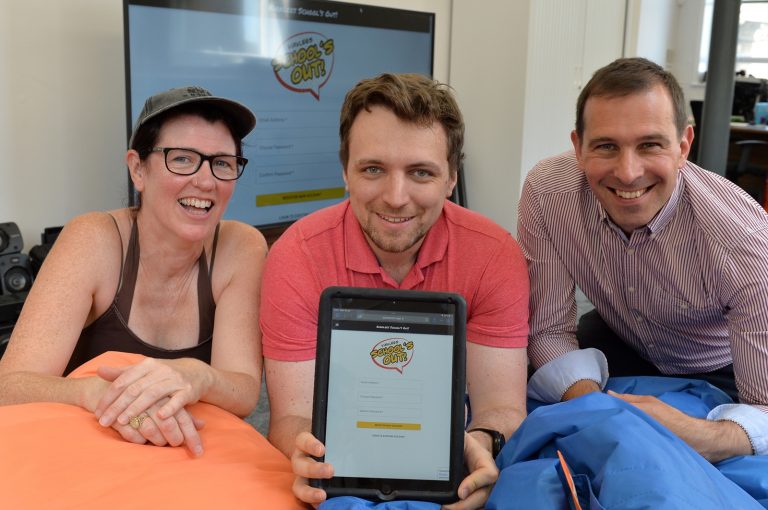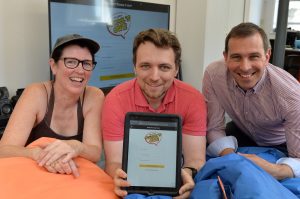 An app developed by digital design specialist, Torchbearer, is benefiting thousands of school pupils in Kirklees with parents on low incomes, by providing them with access to meals and activities during holidays.
It will now be rolled out nationwide, following advice from Yorkshire firm, LCF Law.
The 'School's Out!' app was launched in 2019 and is the brainchild of Kirklees Youth Alliance (KYA), which provides support to a wide network of youth organisations across Kirklees, and was developed by Huddersfield-based Torchbearer.
Parents using the app can book a range of sessions and activities during school holidays for their children which incorporate a nutritious meal, physical exercise and enrichment activities.
Last year alone, 85 organisations hosted more than 2,600 sessions which were attended by about 12,000 children and more than 28,000 nutritious meals were served.
Following this success, KYA and Torchbearer have now enlisted LCF Law to create a licensing model and agreements which will enable local authorities throughout the UK to start using School's Out!.
Pete Waugh, technical director at Torchbearer said: "When KYA initially approached us with the idea for the Schools Out! app, we immediately knew it could be a big success.
"We've designed it with an easy-to-use booking system, so parents can book their children onto sessions quickly and easily. After the session, parents can send feedback and rate events.
"It's also a centralised monitoring tool for the Council's Holiday Activity and Food (HAF) team, negating the need for them to collate information from scores of provider organisations for the Department for Education.
"We're now looking forward to rolling it out to other forward-thinking organisations and seeing it benefit even more children and their families throughout the UK."
James Sarjantson, commercial & digital partner at LCF Law, said: "We've worked with Torchbearer and KYA to create a series of agreements that enable Torchbearer to resell, test and lead the installations, as well as providing relevant technical support to new customers, whilst also ensuring that KYA benefit from the intellectual property rights that they have on the product.
"It's a unique partnership and we're looking forward to watching it develop and grow as more local authorities and end users sign up to use the app."
Susan Greenwood, from KYA, said: "In 2019 Kirklees Council provided KYA with funding to co-ordinate a local 'Healthy Holidays' programme and the idea for Schools Out! was born.
"It was an immediate success and in February 2020, KYA signed a three-year agreement with Kirklees Council to continue the programme.
"Then the pandemic hit and the number of children eligible for free school meals rose significantly.
"Marcus Rashford highlighted the plight of children going hungry in school holidays and that resulted in Kirklees receiving £1.7m from the Government's Holiday Activities and Food (HAF) programme, which provides healthy food and enriching activities to children, with free places for those on free school meals during the school holidays.
"This superseded our Healthy Holidays Programme and now means more children than ever in Kirklees benefit from the scheme, and this has made Schools Out! even more popular."
The Government has committed to providing a further three years of HAF funding from April 2022 which will see KYA continuing to support Kirklees Council with the 2022/23 programme and contributing to planning for 2023-25.
:::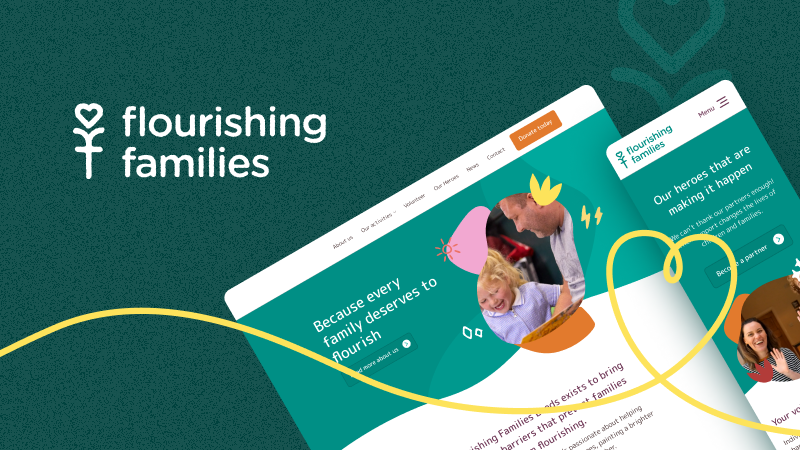 Leeds-based digital creative agency, Tall, has partnered with Flourishing Families Leeds through helping to improve its digital landscape.
The organisation, founded in 2017, works with families living in deprivation across Leeds and the surrounding areas through a wide variety of initiatives.
Tall has aided Flourishing Families Leeds in gaining recognition as a grassroots organisation through refreshing the brand and creating an engaging look and feel that consumers can connect with.
This was applied to a new CMS website with the aim of giving Flourishing Families the digital tools to future proof its marketing and drive the charity forward.
A spokesman for Flourishing Families said: "We are enormously grateful for all the help that Tall have given us.
"Their team have been extremely generous with their time and expertise, and we are absolutely thrilled with the results.
"Five years ago, we started working in West Leeds and have now begun projects in the east of the city. What Tall have done for us will be a catalyst for us spreading across the city and helping many more families to see their lives changed for the better."
Creative director at Tall, Guy Utley, said: "I've been to many charity events in the past, but attending the Leeds Community Foundation really struck a chord with me.
"Richard Colbrook's story of how he and his wife set up Flourishing Families to help the local community to support struggling families through various initiatives nearly brought me to tears.
"The stories they told I'd expect to hear in the great depression of 1929, not in the UK's fastest-growing city with a £64.6bn economy. Which is why we wanted to show our support and help this amazing charity grow and help even more families in need."