7 buildings being reimagined for the future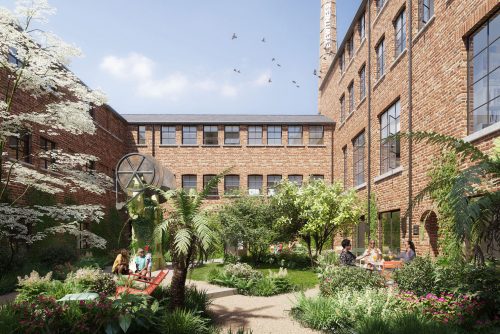 In the latest roundtable in TheBusinessDesk.com's Future of Yorkshire series hosted at Buttress's offices in Leeds and sponsored by by Buttress, Deloitte, Mott Macdonald, Womble Bond Dickinson, the focus was on utilising Yorkshire's industrial heritage to fuel it's new economic renaissance in the 21st century.
Repurposing and redeveloping buildings for commercial and residential use was a key focus and below is our list of seven developments which have/are embracing heritage and delivering a transformation:
1) Lister Mills, Bradford – Urban Splash transformed a 19th Century mill, once the largest silk mill in the world into a mixed used scheme which will feature over 220 new homes as well as commercial space and offers "arguably the very best views in Bradford".
2) Dewsbury Arcade – Originally built in 1899 Dewsbury Arcade closed in 2016 and was purchased by the council in 2020 and now forms part of its Dewsbury Blueprint. Plans look to preserve the original features of the listed building while also bringing the structure into a good condition which can accommodate independent, craft-oriented retailers alongside high quality cafés and bars.
3) First White Cloth Hall, Leeds – A Grade II listed building, it is described as one of the most significant historical buildings in Leeds city centre and was built in 1711 before being replaced by the Second White Cloth Hall on Meadow Lane. It was on Historic England's Heritage at Risk Register from 1999 and developer Rushbond rebuilt the West Wing and northern elevation and recreated the single, undivided assembly room space.
4) The Old Police Station, Wakefield – Forming part of Wakefield's reimagined Civic Quarter the council is working with developer Rushbond to transform the heritage building into 33 one, two and three bedroom apartments with communal gardens,
5) Eyewitness, Sheffield – A 19th century cutlery works that were previously home to Taylor's Eyewitness until 2018 is being transformed into a new build to rent development by Capital & Centric. The development which includes two Grade II buildings and a new six storey new build will be the cornerstone of a new city centre village – Mesters Village – a £200m project being delivered by the developer and the council. Opposite this the Court House will be renovated to create a multi use community space
6) The Fruit Market, Hull – From as early as the 16th century there had been a market near the water in Hull and in the 19th century the city's fruit trade took off. Humber Dock became the defacto home and it became a hub of activity with fruit trade continuing in the area until as recently as 2009. Now it is being reimagined by Wykeland, Beal Homes and Hull City Council as a hub of restaurants, bars, shops, commercial and residential space.
7) The Guildhall, York – Built in the 15th century and situated on the River Ouse, The Guildhall was originally as its name suggests the meeting place for the city's guilds and hosted King Richard III in 1483. Playing a role in various chapters in England's history the Grade I listed building has been refurbished and repurposed by Arup and York City Council to deliver high quality offices, community space, conference and meeting rooms and a restaurant.
James Lewis, studio lead at Buttress which has a new base in Leeds with specialisms in heritage work noted however it's important when talking about heritage work that history is not something we can pick and choose and we cannot only focus on those assets which are listed.
"Heritage work is not just about listed buildings. There are many buildings out there, which councils' have been identifying as non-designated heritage assets. This means the local authorities have identified the building as having something about it, but that it's not got listed status so it's not necessarily completely protected. This new definition means they're watching it, and hopefully they want to make sure that something is done to protect, revitalise and repurpose the site so it's not just destroyed."
---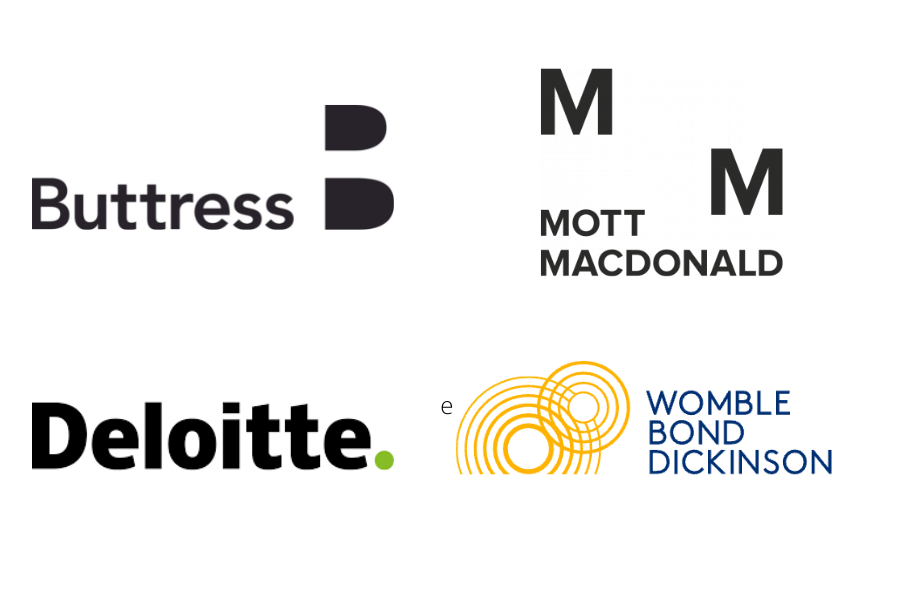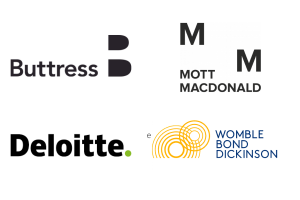 TheBusinessDesk.com's Future of Yorkshire project is a series of roundtables discussing the changes, opportunities and challenges within region and what that could mean moving forward. The series has been sponsored by Buttress, Deloitte, Mott Macdonald, Womble Bond Dickinson.