People: Cortus Advisory Group; Fulcrum; and more
Cortus Advisory Group, a Northern-based business boutique, has recruited financial modeller Ben Whitworth into its Corporate Advisory Team.
The group has seen rapid growth to a team of 22 including three partners, four associate directors and three managers since its launch in May 2021.
Whitworth joins as an associate director based in Leeds, with over 25 years' experience specialising in financial and business modelling.
Beginning his career at KPMG, he spent 14 years working with clients such as Morrisons, JJB Sports, Jaguar-LandRover, HM Treasury/RBS, NHS Greater Manchester, Laterooms.com, Volvo, GFK (Market Research) and Northland Resources.
He subsequently spent nine years at KCOM in a group financial planning capacity and most recently spent his last two years at Medical Protection Society, helping it improve its forecasting and budgeting capability.
James Groot, who leads the Corporate Advisory offering and is also based in Leeds, said: "I am very excited about Ben's arrival.
"Having worked with him in the past I am well aware of the strengths he will bring. Not only that, his particular skill set will greatly enhance the quality of advice we can offer our clients in dealing with the increasingly unpredictable nature of business today.
"Having Ben based in our Leeds office also marks our continued expansion in the Leeds and Yorkshire region."
:::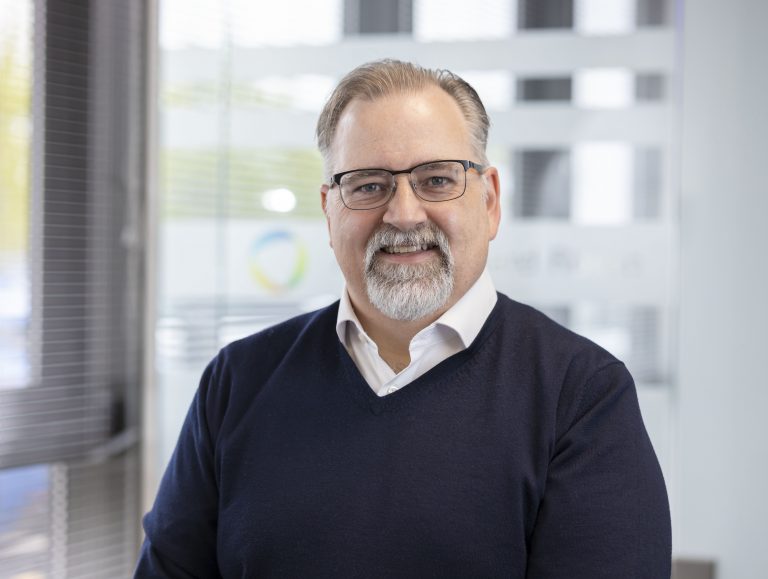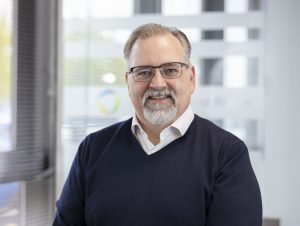 Fulcrum, a Sheffield-based multi-utility infrastructure and services provider, has further strengthened its executive leadership team with the addition of Steven Lynch as its new chief commercial officer.
With extensive experience in strategic commercial activity in the multi-utility sector, he will contribute to growing Fulcrum's position in the Industrial & Commercial (I&C), residential utility and EV charging infrastructure markets.
He joins from Energy Assets Utilities Ltd where he spent six years in several roles, most recently as group sales and commercial director where he was responsible for driving the strategy and culture of the £30m revenue business.
Lynch entered the utilities industry in 1997 joining ECO European Ltd, now known as SMS plc, bringing his sales experience from the flat roofing specification industry.
This enabled the business to enter the emerging competition in gas connections market for the new housing and commercial sectors.
Lynch went on to found Blyth Utilities Ltd in 2003, which, as joint managing director, he helped grow from a start-up to a £10m turnover organisation. He then jointly led the company through its acquisition by Energy Assets.
He said: "This is a really exciting time to join Fulcrum as the business increases its presence in key markets to support the evolving utility requirements across the residential, I&C and EV sectors.
"Fulcrum has always been very highly regarded in the industry and I am keen to bring my commercial and sales experience to the exec team, to both bolster the business and support the group's growth and success."
Antony Collins, CEO, said: "Steven is highly regarded in the utilities industry. He has a reputation for delivering sales growth and helping businesses to scale and evolve.
"His entrepreneurial acumen, coupled with his vast experience in utilities, will be extremely valuable to the future growth of Fulcrum."
:::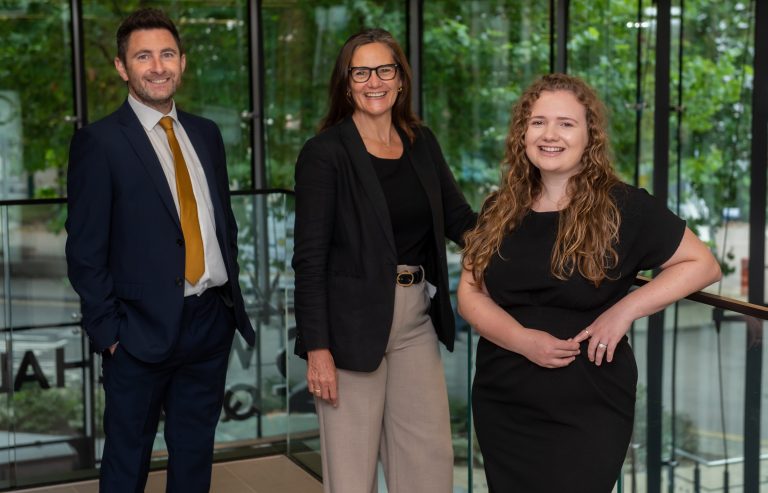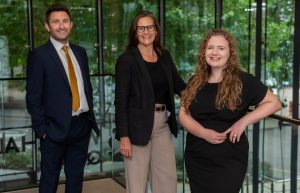 Blacks Solicitors is celebrating the qualification of its first apprentice to successfully complete the six-year long apprenticeship scheme.
Beth Brindley joined the firm as a solicitor apprentice in September 2016 and has spent the last six years securing experience in a legal environment across a variety of teams through Blacks' Level 7 Solicitor Apprenticeship Scheme.
She qualified as a solicitor on 10 September 2022 in the Commercial law team.
Brindley said: "Although it's been a challenging six years, it's been extremely rewarding and I'm so proud of everything that I've achieved.
"I'm grateful to have had the opportunity to qualify as a solicitor without having to go through more traditional routes and the experience that I've had with Blacks has been fantastic. I'm looking forward to continuing my work with the team as a qualified solicitor."
She will specialise in commercial contracts including T&Cs, supply contracts, distribution contracts, and licence agreements. She will also bring expertise on intellectual property and trade mark registrations to the firm and its clients.
Tom Moyes, training partner, said: "Investing in an apprenticeship scheme makes good business sense as it attracts talent from a range of backgrounds, and its inclusive nature allows individuals to train and qualify as a solicitor even if they aren't able to access more traditional routes.
"Beth has achieved so much in her six years with us and her qualification is very well deserved. It'll be exciting to see her continue to progress and develop her knowledge of Commercial law."
Clare Grant, commercial director at BPP Legal Apprenticeships, added: "Legal apprenticeships have become increasingly popular over the past few years with many school leavers realising that being embedded with an employer from day one provides a springboard for their future career.
"Employers too are becoming more familiar with the benefits of taking on an apprentice and developing them internally within their firm's culture.
"This is certainly what Blacks has done, being one of my first apprenticeship clients with whom BPP has developed a great partnership. Beth is a great credit to the firm and I wish her all the success she deserves in her future legal career."