Agency roundup: Boutique; Journey Further; ICONS & MACHINES; and more
Professional haircare distributor,  Salon Promotions, has appointed Leeds multi-channel marketing agency Boutique to manage its digital and traditional PR strategy.
Founded in 2009 by Neil Capstick, Lancashire-based Salon Promotions provides brands to UK hair salons including Alterna, Olaplex and Hot Tools, as well as long-term, hands-on training solutions and educational events for stylists.
Boutique will also manage the PR strategy for Salon Promotion's own brand, Neal & Wolf which specialises in luxury haircare products for everyday indulgence. It also has its own professional colour range available in thousands of salons across the UK.
Simon Bollon, managing director of Boutique, said: "Working with the Salon Promotions' team has been an absolute delight so far, their enthusiasm and love for the business has put them in a fantastic position for significant growth which we're proud to be navigating with PR.
"We have a vast experience of delivering product focused and B2B campaigns and look forward to meeting and exceeding their future business goals while dominating the UK hair and beauty market."
Jack Hutchinson, commercial director at Salon Promotions, added: "We're excited to be working with Boutique to direct our PR strategies for both consumer and commercial audiences.
"The UK hair and beauty market is at an exciting time with leading innovation and product development – we're confident the Boutique team will help tap into this building awareness of our award-winning, salon-centric approach to haircare as we continue our success momentum."
:::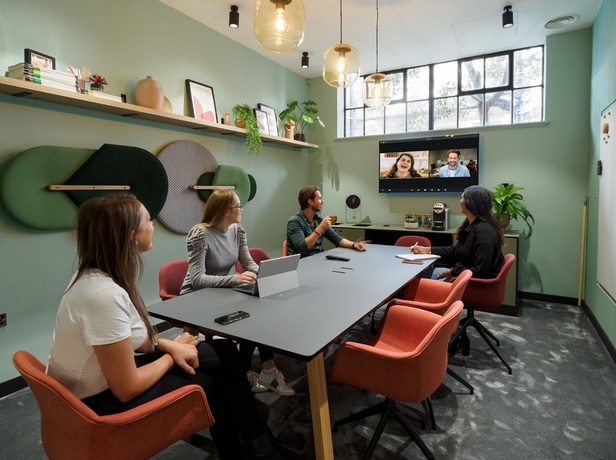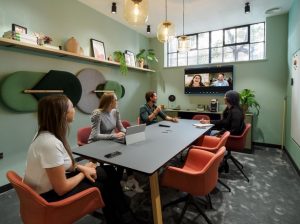 Flexible office space provider, Workspace, has appointed Leeds-based Journey Further to manage its performance marketing activity after a competitive pitch.
Journey Further, which has recently opened its New York office, will be responsible for delivering a paid media strategy to drive growth and improvements across performance channels, which will be elevated with strategic and creative support.
The agency will be providing services across paid search, social, programmatic, strategy, data and insight, and creative.
Established in 1987, Workspace is a provider of flexible space for London businesses. It owns 4.7 million sq ft. of lettable space across 77 properties.
Will Abbott, chief customer officer at Workspace, said: "We're looking forward to working with Journey Further. It was clear through the process that audience intelligence sits at the heart of their approach and the whole team was impressed with their energy and expertise."
James Addlestone, chief strategy officer at Journey Further, said: "We're very excited to be working with the pioneers in flexible working – something we've championed since day one too.
"I'm looking forward to helping them achieve rapid growth while developing their brand to achieve longer-term growth."
:::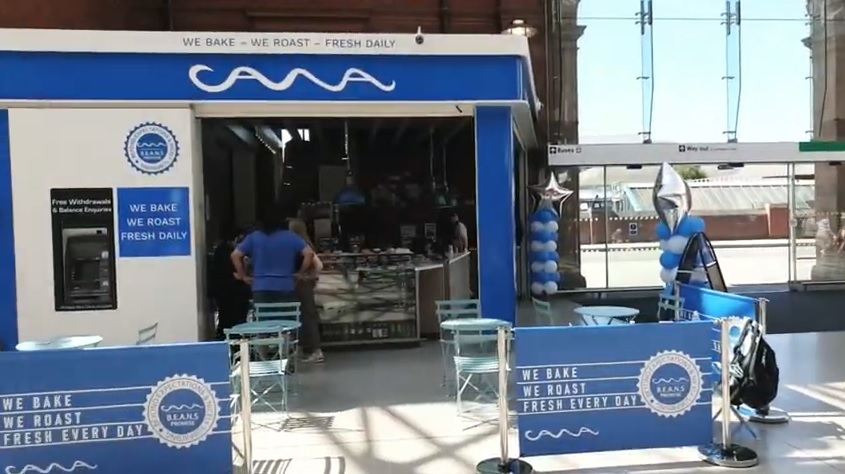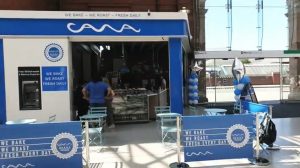 Sheffield-based PR agency ICONS & MACHINES has led a campaign called PLATFORM U, which brought some peace and tranquillity to Nottingham's morning commute.
Hired by artisan bakery/speciality coffee chain CAWA, last month, ICONS & MACHINES was briefed to create an impact around the launch of CAWA's newest coffee shop in Nottingham Railway Station.
The agency conceived PLATFORM U, which was a serene space where travellers could sit, reflect and enjoy a moment of calm.
Located on the station concourse and accommodating one commuter at a time, this featured a Chesterfield armchair, homely carpeting, exotic plants, charging bays for mobile devices, a journal for commuters to share their daily thoughts and a therapeutic over-the-clothes head, neck and shoulder massage.
Travellers could also enjoy some of CAWA's pastries and coffees.
ICONS & MACHINES was founded by writer and documentary maker CK Goldiing. He said: "The campaigns I design for our clients are informed by my personal projects.
"But, the joy audiences have expressed towards my personal work is priceless feedback that I'd be remiss to not let inform my commercial projects.
"It's remarkably easy for people to forget what a brand says, but it's almost impossible to forget how a brand makes you feel."
:::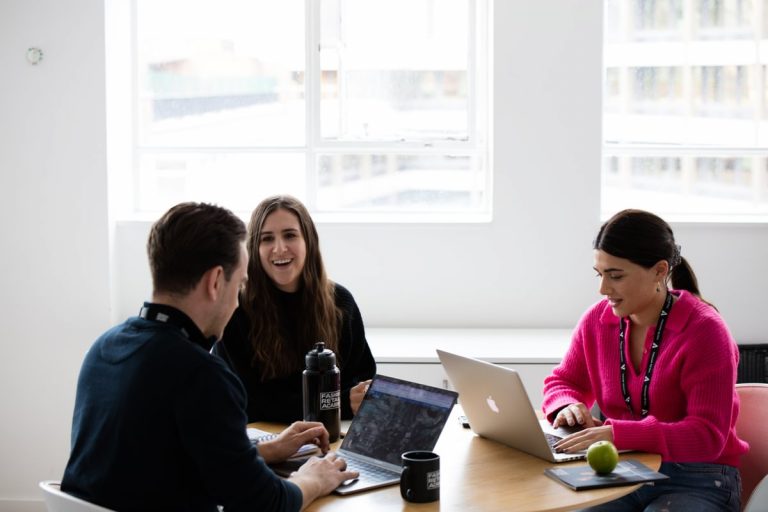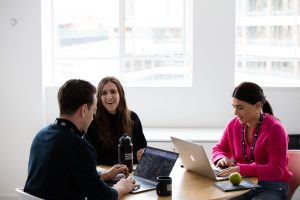 A London based-fashion academy has selected digital agency, The SEO Works, to generate further visibility online.
Fashion Retail Academy is an industry-led college with over 16 years of experience in providing students with a range of courses and industry involvement, ensuring their readiness to begin a career in fashion.
The SEO team carried out an in depth website audit to help the academy identify areas that needed attention. The results of the audit were then presented in a competitive pitch process.
Elizabeth Willis, marketing communications executive at the Fashion Retail Academy, said: "After redesigning our website in 2021, we partnered with The SEO Works to increase our organic traffic and reach more prospective students.
"In the last few months, we've already seen huge successes, including our 2022 Clearing Campaign.
"Our website reached a top five spot on Google's SERP for all our targeted keywords, which has contributed to a significant increase in our UCAS Clearing applications this year."
Alex Hill, sales director of The SEO Works, added: "Our portfolio of clients in the education sector has been one of notable growth recently, so we are very excited by the opportunity to lead a strategy for a college as prestigious as Fashion Retail Academy.
"We believe that our team here will be the best option to make sure we deliver extraordinary results and obtain the visibility level that Fashion Retail Academy desire."