Revenues fall at cyber security services firm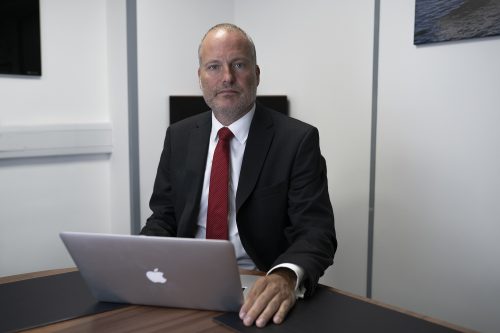 Cyber security services business, ECSC Group, says its total revenues dropped 8% in its unaudited interim results for the six months ended 30 June 2022
The Bradford-based company reports total revenue in the period ended 30 June 2022 of £2.77m, compared to £3.01m in the six months ended 30 June 2021.
ECSC made a pre-tax loss of £784,000 (H1 2021: £302,000 pre-tax loss).
Adjusted EBITDA for the period, which excludes one-off charges and share based charges, was a loss of £0.36m (H1 2021: Adjusted EBITDA profit of £0.02m).
Matthew Briggs, chief executive officer, said: "H1 was a challenging period, however, we have a firm handle on what caused the under performance.
"Some changes have already been implemented. With several more tactical and strategic initiatives now identified and being executed, I am expecting to see improvements in H2 with further improvements during 2023."
Chairman, Ian Mann, added: "Following fresh challenges in H1, I am pleased to see how the group has responded.
"There is now strong evidence that post COVID-19, cyber security has returned as the number one priority for most organisational boards. ECSC is the ideal partner to advise and secure these organisations."
The business notes that its Managed Detection and Response division (MDR) revenue was down by 16% to £1.22m during the period (June 2021: £1.45m).
But it explains this was due to MDR pipeline issues caused by the pandemic which have now been resolved.
ECSC adds that while at a macro level there are headwinds from inflation, cost of living, salary costs and interest rate rises, the cyber security industry remains resilient compared to many other sectors.
Briggs said: "While revenue growth during 2022 will not have been at a level the Board would have wished, one of the overwhelming reasons for me joining ECSC was the opportunity for significant profitable growth, and the early signs are indicating that this is within our gift."