Strong foundations for further growth at healthcare software group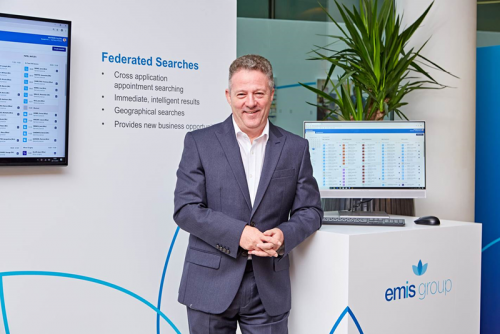 Leeds-based healthcare software systems provider, EMIS Group, has reported robust figures in its half year results for the six months ended 30 June 2022.
Group revenue increased by 5% to £87.3m (2021 H1: £83.5m), including revenue of £1.6m from its Edenbridge and FourteenFish acquisitions completed during the period. Recurring revenue increasing by 9%, representing 82% of total revenue.
The group made pre-tax profits of £15.4m (2021 H1: £16.4m), with cash flow returning to a more normal level following one-off working capital factors in 2021 H1.
Andy Thorburn, chief executive officer, said: "It has been a positive first half of the year with good performance from the business.
"Our focus remains on developing our technology strategy in alignment with healthcare policy and market trends, most notably in the areas of connected care and data and analytics.
"Our strategy will address the needs of the healthcare sector as it moves further into the digital future and we look forward with confidence."
As previously reported, the group is still set to be acquired in a deal worth about £1.24bn.
The recommended cash acquisition will be by Bordeaux UK Holdings II Ltd, (Bidco) an affiliate of Optum Health Solutions (UK) Limited and a wholly owned subsidiary of UnitedHealth Group Incorporated.
EMIS says the acquisition process is moving forwards well, subject to court approvals and the satisfaction of remaining scheme conditions.