People: Multitask Personnel; equation; The Wild Swan; and more
Emma Watkin is the latest new recruit to join the South Yorkshire-based specialist recruitment consultancy, Multitask Personnel.
She has been working in recruitment for 10 years, starting out as a branch administrator, and has a vast amount of experience working on different contract types and industry sectors.
She said: "Over the years I've worked in recruitment I've worked on all different types of contracts and industries so I can bring a lot to the table.
"In my new role as resourcing consultant I will primarily be looking after social housings contracts, and I'm looking forward to speaking to different candidates and employers.
"I've had such a warm welcome into the office here at Multitask Personnel. The team spirit, and shared passion for recruitment is amazing."
Claire Lee, managing director, said: "Our business is built on driving performance to ensure we are on track with our growth plans, and having Emma onboard as our latest new recruit provides another piece of the jigsaw into our long-term plans and goals.
"The foundation of Multitask Personnel is to ensure we have a great team of people working within our office, and it is great to have another new member on board who has dedicated many years of her career to recruitment."
:::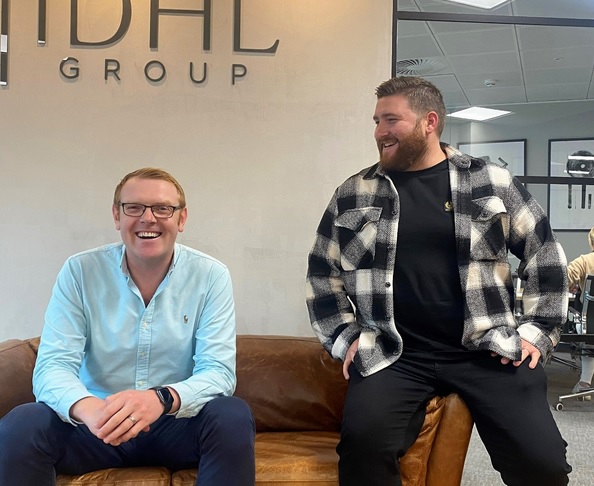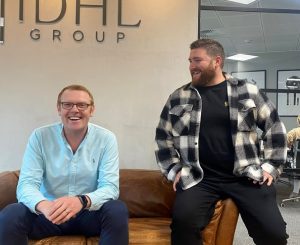 Yorkshire and London-based digital marketing agency, equation, has appointed Jamie Pollard to the newly created role of sales director.
He joins from Leeds-based Journey Further, where he spent the last three years working with brands such as Abercrombie & Kent, Missguided, Matalan, and Oliver Bonas.
Pollard said: "Since their launch, equation have seen outstanding growth and I look forward to making a contribution to their continued ambitious plans.
"Being part of the idhl Group provides access to a wealth of in-house expertise as well as high profile partnerships that raise the bar for client delivery."
Richard Ellis is the managing director of equation, an agency which is approaching 50 'paid media' experts.
Ellis said: "The impact of recent global events has positioned digital marketing at the forefront of most retail business strategies.
"Our people are our strength, with a wealth of expertise delivering campaigns that perform for our clients. Bringing Jamie on board only strengthens our proposition and adds a much-needed resource to support our growth. We can't wait to get started."
:::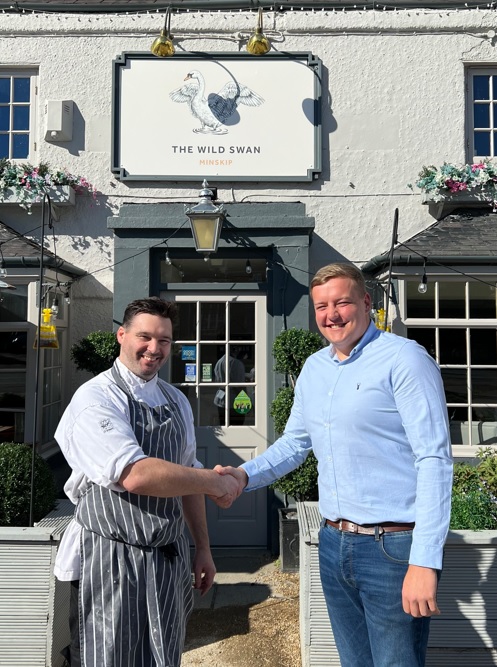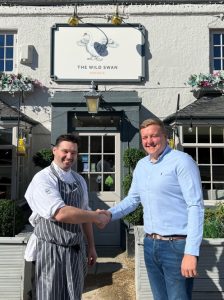 The owners of the Wild Swan, a 19th century inn at Minskip, near Boroughbridge, have hired one of Yorkshire's most talented chefs.
Alex Bond and Stephen Lennox, who bought the Wild Swan last year, say the arrival of chef Paul Murphy marks the start of a new era for the inn.
Bond said: "Paul's appointment is crucially important for the future of the Wild Swan. He has a superb reputation and we are in doubt that he will take the Wild Swan to a completely new level in terms of the quality and the presentation of our food."
Murphy, whose previous experience includes building up the Timble Inn near Otley into five-star hotel from scratch and working with legendary chef Frances Atkins at the Michelin-starred Yorke Arms near Pateley Bridge, said he been made to feel at home by the Minskip community.
He added: "I have had such a wonderful welcome from the village. I are determined to give Minskip and the surrounding district, an inn to be proud of.
"I have completely revamped the menu and am determined to create enjoyable and imaginative food at competitive prices. I haven't been here long, but the reaction so far has been brilliant."
"I am aiming to replicate the success I had at the Timble Inn, which my wife and I ran from 2009 to 2014.
"The pandemic made life very difficult for country inns like the Wild Swan, but now Alex, Stephen and I have the chance to make the Swan one of the finest inns in the county and we are going to seize that chance with both hands."
Bond added:  "We are fully committed to helping the community, supporting both the church and the village hall in their fund-raising activities.
"At the same time, we are looking to establish the Wild Swan's reputation for excellent food and drink in relaxed and informal surroundings, making it a destination location for food lovers across the county."
:::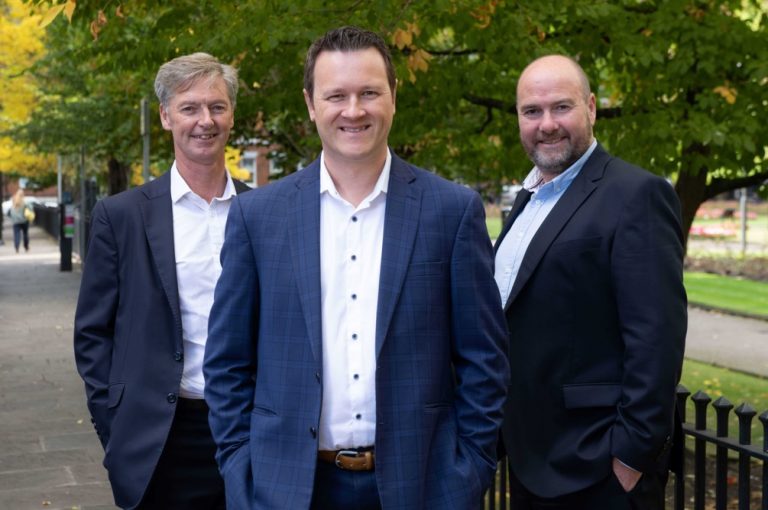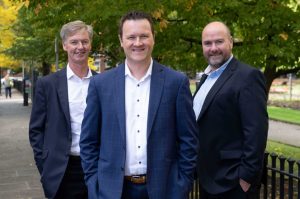 Growing critical business services group, AAB, has appointed two new partners based in its offices in Leeds and Aberdeen.
Joel Topham joined Sagars, an AAB Group Company, in 2004 on the graduate programme and has progressed through the firm to hold the role of business advisory director.
He heads the Professional Practice team and is also responsible for leading the Sagars' dedicated Family Business support team.
Based in Leeds, Topham develops and runs specialist training for solicitors and sits on the ICAEW solicitor specialist team.
Callum Gray, who joined AAB in 2007 as a graduate, has most recently held the position of corporate finance director, based in the Aberdeen office.
He now leads the specialist deal origination offering and is known for initiating opportunities for companies and shareholders across mergers, acquisitions and fundraising projects.
Graeme Allan, chief executive at AAB Group, said: "Both Joel and Callum are experts in their respective fields and have repeatedly demonstrated their dedication to awesome client service as well as their commitment to growing the Group across our regional hubs."
Chris Jones, managing partner at Sagars, added: "These promotions recognise the achievements of Callum and Joel while also demonstrating the commitment of the Group to our people.
"To see long-standing team members reach partner level is truly rewarding and I look forward to working with Joel and Callum to achieve our ambitious growth plans for the months and years ahead."