Female business pioneer to be keynote speaker for Yorkshire Finance Leaders Awards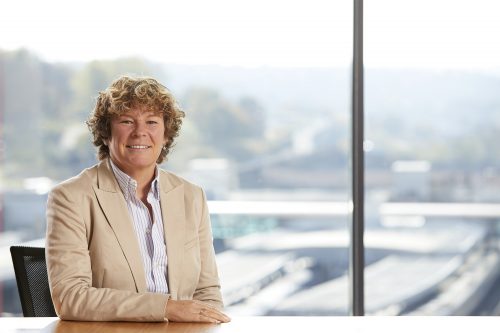 The first woman to head a top 30 law firm will be the keynote speaker at this year's Yorkshire Finance Leaders Awards.
Born and raised in Sheffield, Suzanne Liversidge is the global managing partner of Kennedys law firm and is recognised as a pioneer in the global legal sector.
She made headlines when she became the first female President of the Sheffield Chamber of Commerce in its 242-year history and was twice named Sheffield Business Woman of the Year.
Splitting her time between London and Sheffield, Suzanne is a regular keynote speaker at events in the UK and overseas. She is an active member of Link, the professional network for members of the LGBT+ community and their allies.
Suzanne also leads Kennedys' global sponsorship of Dive In, the Festival of Diversity & Inclusion in Insurance run by Lloyd's of London.
Suzanne said: "I am very proud of my northern heritage and I am delighted to hear that there are so many women nominated for this year's Yorkshire Finance Leaders Awards, showing the North is leading the way in senior roles for women in finance."
Kennedys is a global law firm with 72 offices across the world including Asia Pacific, EMEA, Latin America and the Caribbean, North America and the UK.
The Yorkshire Finance Leaders Awards are sponsored by accountancy and business advisory firm BDO LLP, leading global professional services firm Aon plc, recruitment group Marks Sattin and Lloyds Bank and celebrate Yorkshire's finest finance directors, chief financial officers, financial controllers and in-house finance teams.
Tracey Threlfall, regional managing director of Aon plc, said: "We are absolutely thrilled that Suzanne has agreed to present the keynote speech at this year's awards dinner. Suzanne is a fantastic example of a regional business leader and the achievements of women in business. I am very much looking forward to hearing her views on what makes a great leader."
The awards winners will be announced and celebrated at a black-tie ceremony on Thursday night at the Royal Armouries in Leeds.