Agency roundup: twentysix; Fox Agency; Propaganda; and more
Adam Powers has been appointed chief experience officer at twentysix, a Leeds-based digital experience and performance agency.
Prior to that, he was chief experience officer at global agencies BBH and Tribal DDB, leading experience design for an array of clients including Google, IKEA, British Airways and Volkswagen.
Prior to his decade as an agency executive, Powers spent 11 years with the BBC as head of user experience and design.
He will have responsibility for twentysix's creative and experience design teams in this newly created position.
He will also play a pivotal role in shaping the evolution of the agency and expanding its experience design capabilities both strategically and creatively.
Powers said: "Over the years I've led very diverse teams of UX and UI designers, researchers and service designers, Information Architects and Creative Directors.
"These teams have delivered ground-breaking digital product, service and platform experiences for every sector imaginable.
"I want to bring all that experience to twentysix, helping our clients, the team and the agency to achieve further success and the accelerated growth that brilliant customer experience can deliver."
CEO Ryan Scott added: "Adam joining twentysix underlines our commitment to being the visionary agency of choice.
"Adam shares our ambition and will support us in opening up the aperture of opportunity that great experience design creates for our clients. His appointment levels us up in this regard and that's really exciting.
"The skills and experience Adam will be bringing will offer even greater value for existing clients while also increasing our appeal to prospective clients as we continue with our aggressive growth plans."
:::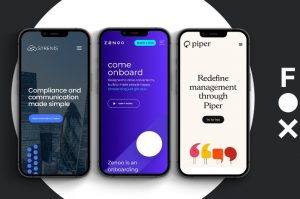 Leeds and London-based B2B tech marketing specialist, Fox Agency, is expanding its SaaS portfolio further with a trio of new client appointments.
The integrated agency welcomes Zenoo, Syrenis and Piper to its portfolio.
Zenoo is an onboarding platform which facilitates smooth customer journeys for organisations within global markets; including legal, financial services, and wealth management.
The Piper platform provides managers with integrated tools, data and contextual learning resources.
And for Syrenis, Fox Agency will be working on its company's flagship consent and preference management solution – CASSIE.
The agency will be providing services including brand strategy and development, PR, content creation, social media management, demand generation, performance marketing and web design and development.
Julian Horberry, head of strategy, said: "Our expertise within these specific tech markets and our focused brand and demand approach means that we are able to drive growth for ambitious tech brands.
"Our experience and specialism in SaaS enables us to hit the ground running from day one, and we anticipate cultivating some long and fulfilling relationships with Piper, Zenoo and Syrenis."
:::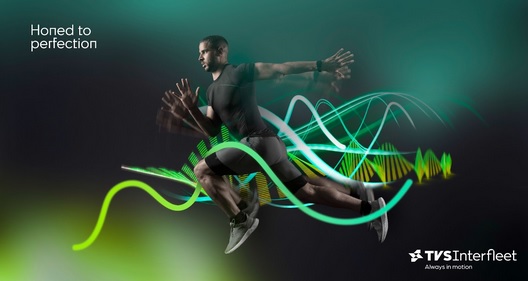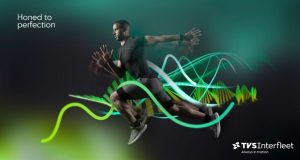 Brand and creative consultancy, Propaganda, has delivered a full rebrand for TVS Interfleet, a commercial vehicle bodybuilder group.
Appointed to drive sustainable growth for the group, Leeds-based Propaganda's brand refresh includes a new name, corporate identity, brand campaign and collateral to effectively communicate the group's proposition.
Formerly known as Total Vehicle Solutions Group, the new TVS Interfleet will consolidate the functions of the group and better enable the brand to future-proof the industry, working alongside the big players for fleet electrification, intelligent controls and lightweighting.
Created by private equity firm, Elaghmore Partners LLP, TVS Interfleet aims to combine specialist vehicle bodybuilder expertise from across commercial sectors including agriculture, construction, infrastructure, transport, and logistics.
The group's goal is to enable the growth of high-end specialist manufacturing firms that deliver solutions for the commercial and industrial vehicle industry. The group is made up of Priden, SB Components, McPhee, Wilcox, and now Purpose Bodies – a new bodywork service launched alongside the rebrand.
Craig Harrold, managing director at Propaganda, said: "This rebrand demonstrates TVS Interfleet's capabilities to help their clients keep up with changing needs and market forces, from light-weighting to emission reduction to electric and gas-powered vehicles.
"A leading brand in modernising the industry and creators of the UK's first electric mixer in collaboration with Renault, we are pleased to be working with TVS Interfleet – continuing our heritage of purposefully building brands that aim to improve the world."
Craig Harris, CEO and chairman of TVS Interfleet, added: "Having been introduced by Elaghmore, the team at Propaganda have blown us away with their expertise.
"Their insight showed us we needed to articulate our proposition in a different way. This new consolidated brand identity better represents the great work we do across all stages of the bodybuilding industry, and reflects the leading position we are taking in building sustainable solutions."
:::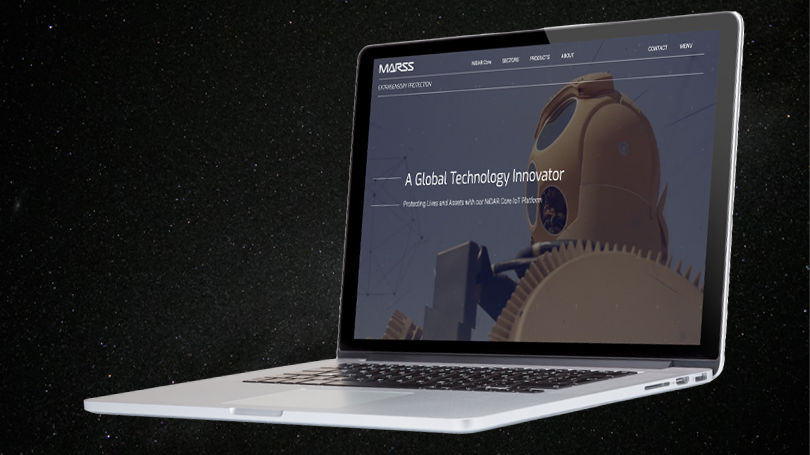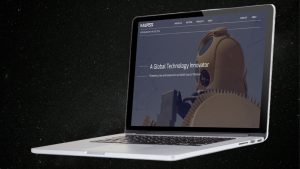 West Yorkshire-based digital marketing agency, Discovery, is celebrating the launch of its latest client website for global technology company MARSS.
Discovery won the tender to rebuild the MARSS website in July 2022, beating several other Leeds-based competitors and securing a partnership for 2023.
MARSS was founded in 2005 based on the idea that leveraging innovation and technology could help protect what mattered most.
What started as a concept for an autonomous vessel docking system, has evolved into a diverse company now protecting millions of lives across the globe in all domains, from critical infrastructure to military and civil assets.
Discovery founder and MD, Steve Harrison, said: "Winning this contract was key to the agency's growth for 2023, it has given us the opportunity to work with a major global brand and really flex our creative muscles.
"We are also keen to showcase the fact that this is the first .net Umbraco site we have built on Linux (rather than Windows) and are really impressed with the speed of the site as well as other server-side benefits of hosting on a Linux box."