People: Ramsdens; Chatter Communications; SmartSearch; and more
Yorkshire-based law firm Ramsdens has boosted its specialist Dispute Resolution team, with the appointment of solicitor and partner, Dean Hill.
Joining the firm's Leeds office, he brings more than 20 years' experience as Ramsdens continues to expand into Dispute Management.
He joins Ramsdens from Freeths LLP, where he was well known for providing risk mitigation advice to businesses as well as obtaining urgent injunctive relief for his clients.
Hill said: "It is exciting to be joining Ramsdens as a partner in their expanding Dispute Resolution team. I am a firm believer in the adage 'prevention is better than cure', and am keen to support and assist all companies and individuals within the region in relation to dispute management."
The team has also recently welcomed newly qualified solicitor, Aamir Arif, on-board. Arif completed his training contract with Ramsdens, in September 2022 and qualified into a role within the firm's Dispute Resolution department.
Nick Armitage, partner and head of Dispute Resolution, said: "These recent appointments will help support our wider growth strategy and build on the services that we already provide to our clients. Dean is an exceptional, highly-skilled lawyer, and I am happy to add his experience and knowledge to our team.
"I am also pleased to appoint Aamir. He has worked very hard over his two-year training contract, and demonstrated real drive and enthusiasm for litigation.
"At Ramsdens, we continue to invest in attracting, retaining and developing the best talent, and I am excited to see how these latest appointments can help boost our growing practice."
:::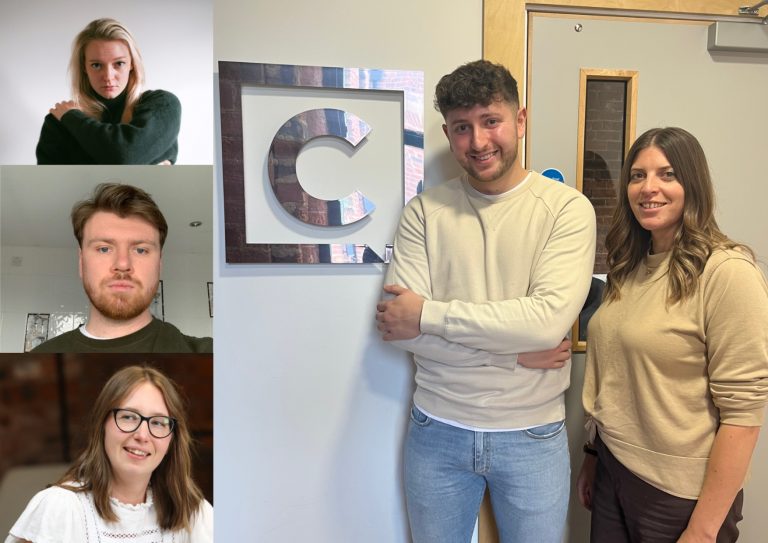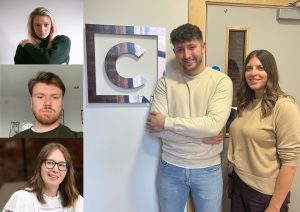 Leeds head-quartered employer brand agency, Chatter Communications, has made five new appointments.
The agency, which helps businesses attract, recruit and retain the best talent, has seen demand for its services grow. It works with organisations including ASDA, the NHS, Yorkshire Building Society, Morrisons, ITV and O2.
It has welcomed Jess Thorp as a new account manager. She spent years within the property industry in project and operation management roles, before joining an all-service creative agency working on a range of experiential, marketing and events projects.
Her most recent role was at internal communications agency H&H.
Alex Keaney has joined the Chatter team as a project manager. For the last four years he has worked in the language service industry at TBW Global (part of thebigword group) as a project manager.
A new creative artworker has also been appointed to the team. Jo Fowler has been working in the creative industry for seven years, earning the nickname "The InDesign Wizard" with her in-depth knowledge of the software.
Her most recent role was as creative artworker at an electrical wholesaler, but she has also worked in print houses and global agencies.
Arriving as account executives are Kelly Shortland and Harrison Smith. Shortland has been employed at the University of Leeds for 14 years, most recently as a senior communications and events officer, working with a variety of stakeholders.
Smith has graduated from Manchester Metropolitan University and has been employed in a role at online retailer Fanatics, working on the football team with Adidas and Puma.
Thorp said: "I immediately knew Chatter was a team I wanted to join, everyone's so full of energy and genuinely excited about the clients and projects they are working on.
"I'm hoping to initially bring the team an extra pair of hands and a fresh perspective while the business is growing quickly."
 Nadia Pluck, head of agency operations, added: "It's fantastic to welcome these five new starters to the team, who have already got off to a flying start.
"They have all come from such a variety of backgrounds and we love that, it helps bring new thinking and insight to the table."
:::
SmartSearch, an Ilkley-headquartered provider of anti-money laundering (AML) software has appointed Zowie Lees-Howell as its new vice president of enterprise sales.
She is a respected name within regtech, fintech and financial services, with more than 25 years of experience with global, publicly trading data and analytics firms.
She joins from Equifax where she most recently served as sales director, with previous tenures at Dun & Bradstreet and over 13 years at Experian.
Lees-Howell will use her insight and diverse experience to head SmartSearch's enterprise sales team and will be responsible for the firm's continued expansion into markets such as banking, financial services, crypto, utilities and telco.
SmartSearch provides anti-money laundering software to one in three of the UK's top 200 law firms and 30% of top 100 accountancy firms.
Lees-Howell said: "Joining an innovative and agile firm like SmartSearch that's been hugely successful is a fantastic opportunity and one I'm really excited by.
"Over the past decade, SmartSearch software has set the standard for digital compliance, not only delivering an efficient and cost-effective solution, but a competitive advantage to businesses of all sizes.
"Fraud and money laundering presents a very real threat to all sectors, with electronic verification and digital monitoring offering the only viable way to mitigate that risk."
Martin Cheek, managing director, said: "We are really pleased to welcome Zowie to the team. Her skills and wealth of experience across vertical markets will be a huge asset as we look to expand and continue our ambitious growth strategy.
"As the complex world of money laundering continues to change rapidly, I am proud that we haven't stood still.
"Not only has our product offering constantly evolved to meet the growing compliancy burden, but we've continued to strengthen, both by harnessing the potential of our talented team and by making key strategic appointments."
:::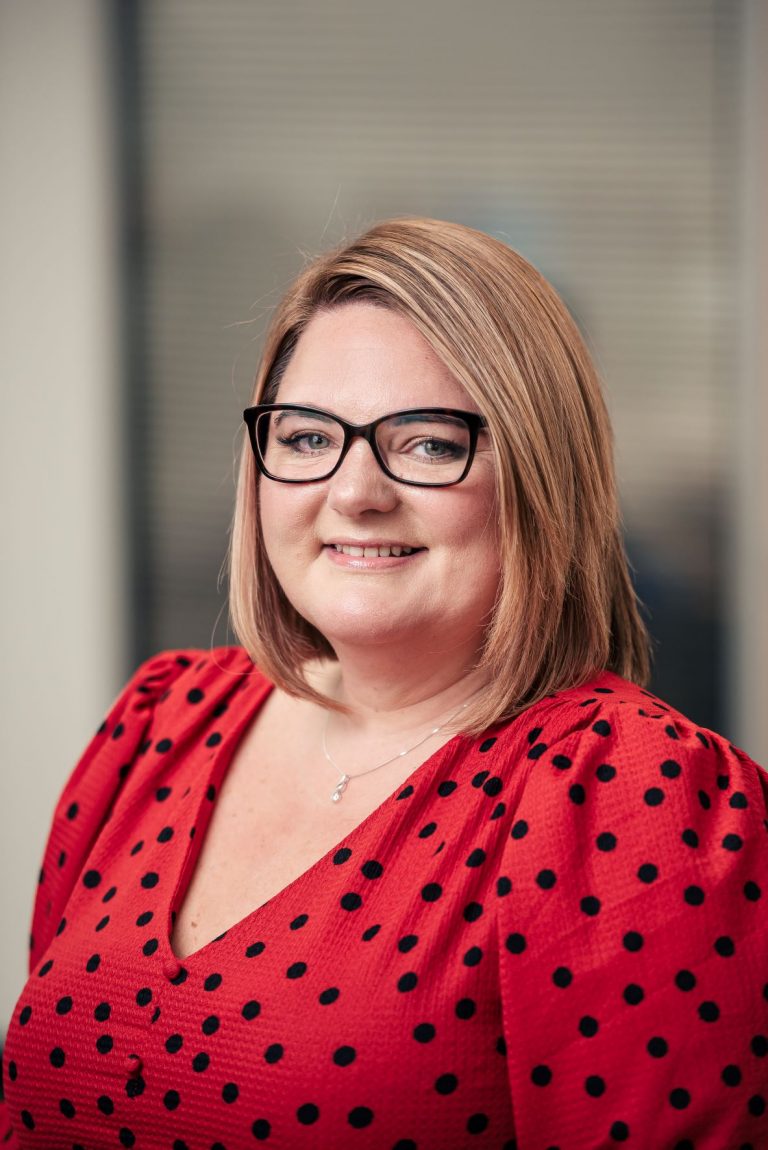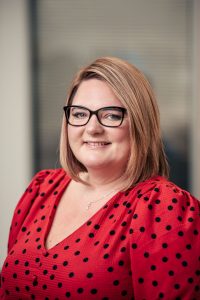 Leeds-based manufacturer, ARC Building Solutions, has confirmed the appointment of Becky Partridge as product analyst.
The former customer support team leader, who has been with the company five years, has joined the commercial team to drive forward technical documentation, fire testing and market trends analysis for ARC's cavity fire barriers and cavity closers.
Her previous experience and technical knowledge mean she will continue to lead the technical enquiries for customer support but also focus on technical documentation and fire testing for the business.
Partridge said: "I am really looking forward to developing my skills within the team.
"Having spent five years with the company in my former customer support role I have built up a great deal of technical knowledge on our product ranges and I am now able to use that knowledge to create training and marketing materials which will be used across the company.
"Although different to my previous customer service roles I am really looking forward to the challenges and opportunities it will bring."
One of her first roles will be to update the firm's training and product information to roll out enhanced training resources across the ARC team.