New chief exec taking over at ITM Power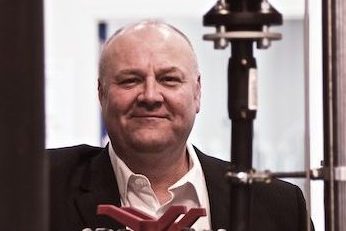 Energy storage and clean fuel business, ITM Power, has today confirmed the resignation of Dr Graham Cooley as chief executive officer with immediate effect.
As previously reported, as part of the planned succession process, Dennis Schulz will succeed Cooley as CEO with effect from today.
Sheffield-based ITM Power says it is in discussions with Cooley about their ongoing relationship which, while not yet formalised, is likely to take the form of a consultancy arrangement.
Cooley said: "Leading ITM Power over the last 13 years has been the greatest of privileges and I am immensely proud of the achievements of the team during my tenure.
"I warmly welcome Dennis to ITM Power and as a major shareholder I look forward to continuing to support the company in any way I can."
Sir Roger Bone, chairman, said: "We remain highly appreciative of all that Graham has done as CEO over the last 13 years.
"He has immense experience and expertise in the hydrogen sector, and we look forward to drawing on that expertise as we move forward to the next stage of our development under Dennis's leadership."
To provide Schulz with sufficient time to properly assess the company's operations and identify his near-term priorities, the business has elected to defer its planned trading update, originally scheduled for 8 December 2022.
ITM Power says it expects to provide an initial strategic and operational update at the time of the half year results, to be released by the end of January 2023.