Medical supplier buys Yorkshire vet supplier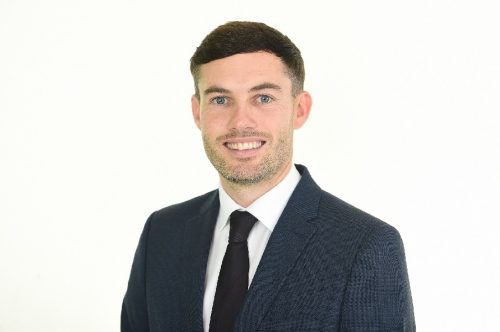 A Bolton-based supplier of veterinary laboratory diagnostic, human laboratory diagnostic and medical equipment has purchased a supplier of animal handling and medical equipment based in Yorkshire.
Woodley Equipment has three premises in the North West in addition to sales and distribution facilities in New York. The company supplies veterinary laboratory diagnostic, human laboratory diagnostic and medical equipment to both the veterinary and human medical markets and employs around 75 staff.
In the veterinary market, the company supplies an extensive range of laboratory diagnostic products and designs and develops new systems with its manufacturing partners. In the medical market, it supplies a range of equipment to the pharmaceutical clinical trial industry through its brand Woodley Trial Solutions.
The company has purchased J.A.K Marketing based in York. J.A.K, founded in 1995, supplies an extensive range of products required by veterinary practices, from instruments and day-to-day consumables to sophisticated equipment. The company has a turnover of around £8.5m and employs around 40 staff.
The acquisition will allow the shareholders of J.A.K to retire and is expected to provide growth for both companies by offering J.A.K's products via Woodley Equipment's additional routes to market both in the UK and overseas.
The shareholders of Woodley Equipment were advised on the purchase by North West accountancy and business advisory firm MHA Moore and Smalley.
Mike Wickham, owner and director, Woodley Equipment said: "We're delighted that we have been able to purchase J.A.K, an established and highly reputable company. The deal merges two strong veterinary supply companies which supply different product ranges, we share common values and a strong desire to supply the best product solutions to enable veterinarians to provide the best care to their patients.
"We believe J.A.K will benefit from Woodley Equipment's routes to market and likewise. We expect both companies to experience sustained growth over the coming years.
"We would like to thank the sellers for their transparency throughout the acquisition process and also MHA Moore and Smalley for their valued advisory support."
Kevin Ingram, on behalf of the sellers, said: "Having built J.A.K over the past 27 years, we're pleased to be able to hand over ownership to a reputable and growing firm which already has vast knowledge of the veterinary supply sector.
"We look forward to watching the continued growth of J.A.K."
MHA Moore and Smalley's support included financial and taxation due diligence advice as well as transaction advisory services related to the purchase of J.A.K Marketing shares. The advisory team was led by corporate finance director, Simon Carruthers, alongside Robert Holgate, Sam Singleton and Hasan Hashmi.
Holgate, associate director, MHA Moore and Smalley, said: "We are pleased that we have been able to support the completion of this deal, which will allow J.A.K to benefit from improved routes to market and additional expertise in the veterinary sector.
"We are looking forward to seeing our client Woodley Equipment continue its growth journey over the coming years."
Ralli Solicitors provided legal advice to the buyers. Azets, led by corporate finance director Nick Barker and Andrew Jackson Solicitors, led by partner Matthew Smith, advised the sellers.