Accelerating demand for digitisation fuels growth at software business
Huddersfield-based Software as a Service (SaaS) provider, Adventoris, has welcomed six new staff and 28 new clients in its tenth year of trading.
Among the six new hires are internal business development managers, Brooke Roberts, Jacob Bates and William Power, as well as external business development manager Ben Rafila, customer support Marcus Severin-Lelitte and Hayden Redmond the latest member of the marketing team.
Adventoris is the creator of SwiftCloud, a B2B mobile app for distributors and wholesalers that provides businesses with a platform that enables their customers to see products, communicate with the company and make orders 24/7.
The firm now has a turnover of £2m, with an annual cumulative growth rate of 80% over the last five years.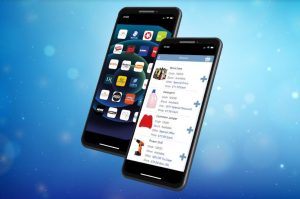 Adventoris says it is on track to facilitate over 750,000 orders in 2022, worth more than £400m in goods value.
CEO, James Clarkson, said: "It has been a fantastic year of growth for Adventoris, and I am so proud of the team for their continued support and hard work. We would like to welcome all six of our new employees to Adventoris and we hope that their future will be a bright one with us.
"I'm overwhelmed with how far the company has come since we were established 10 years ago. In recent years, we have seen the projected demand for digitisation accelerated, which in turn has contributed to our growth.
"It has been a privilege to support and partner with firms through these challenging times and ensure that their operations are safeguarded for years to come.
"It is a credit to our CTO, Aman Shergill, and the incredible team we've built that the SwiftCloud vision is now a reality."
Rafila added: "I was first attracted to Adventoris because of the product. Learning about the technology, team and ethos behind SwiftCloud inspired me to be a part of its incredible journey.
"This is such a pivotal time for the SaaS sector and I am thrilled to be joining the SwiftCloud team at such an exciting time."