Finding the talent to unlock Hull's growth
Hull, like other cities, needs people with the right skills to drive growth – and while it has unique challenges, it has several advantages in developing its human potential.
One of its assets is the Ron Dearing University Technical College (UTC), founded in 2017 as a joint venture by local businesses and the University of Hull.
"What we've tried to do with the UTC is to ensure that the students with the companies that partner with us have an understanding not only of the companies within our region but of the types of skills and opportunities they're going to need in the future," said Glenn Jensen, the college's senior assistant principal for employer engagement.
"If we don't start sowing that seed into the young minds of the students, they're not going to know what they want to be when they come out. Unless other students – the talent pipeline of the future – know about that, and know what those opportunities are, we'll never be able to fulfil them."
Jensen was speaking at TheBusinessDesk.com's Invest North Hull round table, a gathering of local business leaders and experts discussing what Hull and the Humber need to drive growth.
Tim Rix, chairman of Hull family firm JR Rix & Sons, said college-trained recruits were able to design products that had taken a week in an hour. "I think that brings home to me how important it is that the university, the tech college, Hull college, work with industry. If we can bring people together so they understand what can be offered from one person or one organisation to another, that goes a long way."
Jeff Leininger, operations manager for Phillips 66, which operates the Humber Refinery, highlighted the importance of trade skills. "From a government standpoint, we either need to support people that go into the trades, or post-Brexit we need to allow foreign labour to come in on some of these projects.
"It's really important to invest in technology and everything, but we also need those people who aren't afraid to get their hands dirty to actually do some of the work and get it completed."
Cat Smith, senior manager with the British Business Bank, said she had recently returned to Hull to find the same issues she had dealt with six years earlier. "The same problems in skills and resources are very prevalent. It's the main feedback I've had from every business, not just in this area but across Yorkshire.
"I think in terms of funding, the European money is drying up. It's all going to change. It's where that money is going to come from, for skills, for growth, for innovation, for all these things that businesses want to do."
Tom Kirby, director of planning group Local Transport Projects, said that to invest in skills, businesses – and potential employees – needed stability.
"It's really difficult to get the confidence to upskill because you're looking at five years before you start seeing any return on that. So until you start to see some kind of certainty, it's really difficult to get that going."
A shortage of skills will limit growth, warned Jason Speedy, chief operations officer of Groupe Atlantic. "In my industry there's a big reskilling issue. Talking about decarbonisation and heating, they're going to go with heat pumps and probably hydrogen. They've got an aspiration of 600,000 installs by 2028. Who on earth is going to install them?"
To attract and retain talent, Hull needs to be the kind of place people want to live. Property developer Wykeland Group has helped regenerate the area around Hull's fruit market in a public-private partnership with Hull City Council.
Managing director Dominic Gibbons said, "You can invest as a developer. We're sort of giving things away like an amphitheatre next door. It cost £650,000 and there's absolutely no economic justification to do it. But we're spreading that investment over a much wider area – those arts studios down Humber Street we don't get any rent from but you gain from the residential, the offices down the street or some of the restaurants who would pay more commercial rent.
"That's key moving forward. It's getting the best out of the public sector and the best out of the private sector, where the private sector can be innovative, creative, and gets on with putting investments in.
"That's what helps the wider area. We're taking the long-term approach. We aren't going to regenerate it tomorrow, it's going to be a number of years. Over the next few years we'll look to so something far more."
---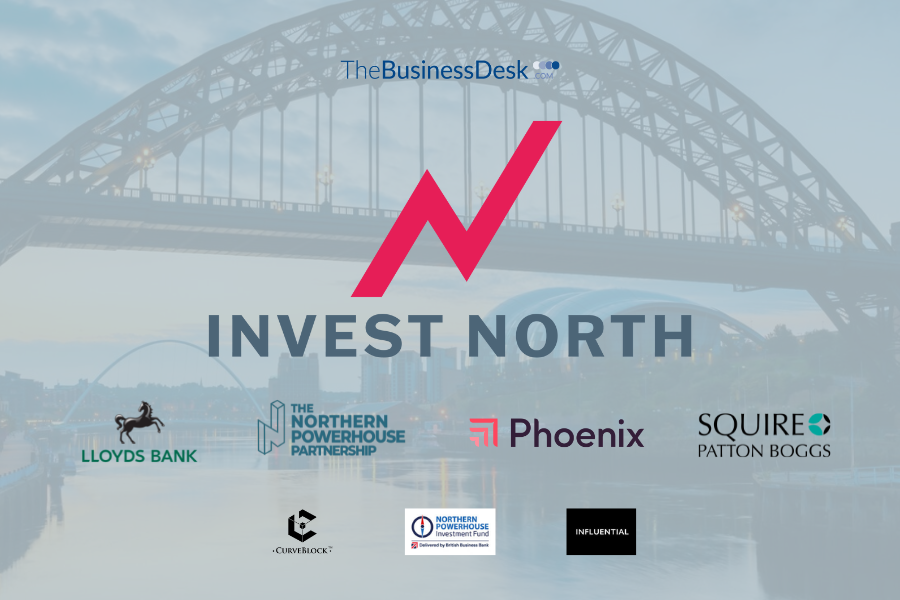 The North is full of investment opportunities and world-class economic strengths. Accelerating progress and unleashing its full potential can rebalance the national economy and change the lives of the people who live and work here.
Invest North is being led by TheBusinessDesk.com, in partnership with Northern Powerhouse Partnership, Squire Patton Boggs, Phoenix Group, and Lloyds Bank. It is also being supported by the Northern Powerhouse Investment Fund, Curveblock and Influential.
Through a series of round tables, research and interviews it will identify the investment opportunities and policy requirements that can make a significant difference to the economy of the North.
Visit investnorth.thebusinessdesk.com to find out more.