Pre-tax profits expected to dip below expectations at property group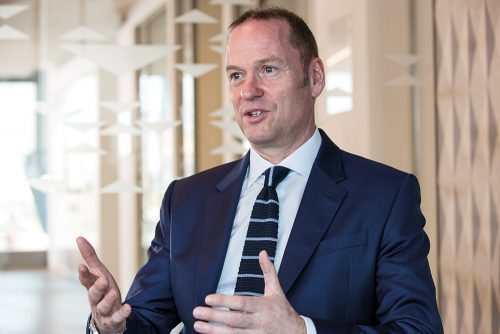 Sheffield-headquartered property group, Henry Boot, is expecting its pre-tax profits for the year ended 31 December 2022 to be slightly below market expectations – at £48.1m.
The group explains this is because its investment portfolio has reduced in value, in line with the wider fall in UK commercial property values.
However, the business also notes that over the same period it benefited from strong sales within its property development and strategic land businesses, driving the group's best ever financial results on an underlying profit basis, which excludes unrealised valuation movements on investment property.
Tim Roberts, chief executive, said: "Reflecting a particularly challenging backdrop as the year progressed, during which a noteworthy £30m of accretive sales was achieved in a weak market, the year-end valuation movements in our investment portfolio have had an impact on our 2022 profit before tax.
"While it's too early to predict the outturn for 2023 at this stage, the group expects this year to be more challenging than 2022.
"We remain convinced, however, that in the medium term our three key markets, and the resilience of our business model, will allow us to continue to meet our strategic growth and return ambitions."
Hallam Land Management, the strategic land and planning promotion arm of Henry Boot Group, traded strongly in 2022, exceeding its strategic target of selling 3,500 plots per annum, with sales materially higher than in the prior year.
Its total land portfolio has increased to 95,407 plots (2021: 92,667) of which 9,325 plots have planning permission.
Demand for land from the national housebuilders reduced in H2 22 against the backdrop of a slowing economy, but the business expects the ongoing challenges of the planning system combined with critical housing shortages will ensure demand for its stock of permissioned sites remains robust.
Meanwhile, the Henry Boot Developments (HBD) arm of the group has also performed well, completing developments with a Gross Development Value (GDV) of £117m, of which 92% have been pre-let or pre-sold.
Henry Boot's company, Stonebridge Homes, (SBH) has continued to grow and during 2022 delivered 175 completions (2021: 120).
In common with many in the industry, material and supply chain challenges have impacted SBH with completed sales below its target of 200 but strong selling prices means the business is in line with budget.
Finally, Henry Boot Construction is trading in line with management expectations, delivering its order book for 2022 despite a difficult environment for labour and material supplies. It began the year with 68% of its 2023 order book secured.
In its outlook statement, Henry Boot Group notes: "There are encouraging levels of pre-sales for both land and houses, providing the business with a degree of insulation to a slowing residential market in the early part of this year.
"Whilst the investment market has slowed, occupational demand continues to hold up with the group experiencing robust appetite for high-quality industrial space."