Innovation competing on a global scale – powered by Yorkshire
Creating an innovation hub in the heart of the North
According to recent research from Dealroom for The Digital Economy Council, Yorkshire is one of the UK's most significant technology hubs, housing more than 2,500 start-ups and scaleups.
West Yorkshire is a major player counting the likes of Switch Mobility, Event Genius and XR Games as local start up superstars.
The region also hosts the number one location for scaleups, outside of London – Leeds. Demand for digital occupations [in Yorkshire and the Humber] is dominated by West Yorkshire.
The tech sector transcends a number of industries and feels like the natural place for innovation to thrive.
Businesses are harnessing the power of technology to drive innovation forward in both processes and products, whatever their size.
Yorkshire Water for example use innovative technology to forecast climate changes which will affect water levels, leak detection systems to prevent water loss and waste water treatments that reduce carbon emissions.
The Venari Group – a premium quality builder of emergency vehicles and equipment based in Brighouse, worked with the Department of Health and Social Care in 2020 on a Covid test centre concept.
They went on to manufacture £32m worth of mobile test centres which helped the rollout of the Government's test and trace programme.
Innovation in your business – are you the next unicorn?
This year are you looking for ways to do things differently in your business? Perhaps you can see new technologies emerging and have been wondering how to harness those developments to adapt and grow what you do?
This is where Connecting Innovation comes in.
Connecting Innovation is the specialist innovation programme delivered by the West Yorkshire Combined Authority.
It provides SMEs with the connections they need to innovate.
Whether you are looking for new technologies to streamline your processes or diversify your offering, need an IP expert, a research organisation or a pathway to grow and develop an idea for your business, our team have the local connections to make that happen.
We have extensive experience supporting local SME's like yours to harness innovative ideas to grow and strengthen your business.
Ecoblockcrete – a pioneering concrete manufacturing firm based in Leeds accessed support from Connecting Innovation. They process non-recyclable plastic to replace aggregates used in the building trade.
The company were looking for support to test materials for their new construction concrete Ecoblocks and started searching for what was available in West Yorkshire.
A referral from Kirklees Council led to them having an initial consultation with the Connecting Innovation team at the West Yorkshire Combined Authority.
Dan Herman, Business Support at Ecoblockcrete comments "Working with Connecting Innovation really opened our eyes to how we could achieve our goal of developing the Ecoblock and bring it to market.
Without their support and knowledge it would have taken us much longer and we would not have been aware of all the support available in the local area."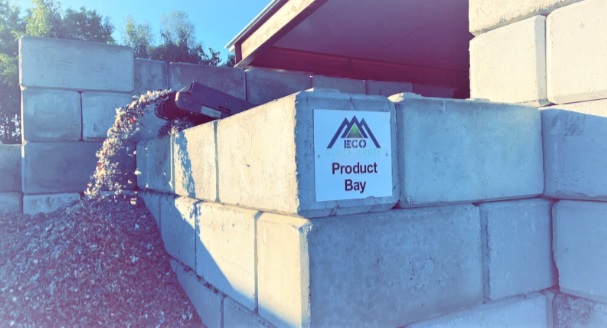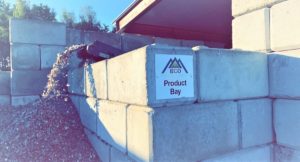 Are you ready to get started?
This support ends in March so there is no time to delay. Get in touch with our team and get the ball rolling. Email:
innovation@the-lep.com