People: West Yorkshire Mayoral Combined Authority; Hawkswell Kilvington; Aon; and more
A new appointment has been made to the senior team at the West Yorkshire Mayoral Combined Authority following open recruitment.
Simon Warburton will join as executive director of transport in May and will oversee activity across three transport directorates, bringing his experience of mass transit development and delivery, in addition to the case for bus franchising.
In his current role as director of strategy at transport for Greater Manchester, he has also led on Government liaison to secure devolution deals, transport funding, including leading the Greater Manchester City Region Sustainable Transport Settlement programme.
Mayor of West Yorkshire, Tracy Brabin, said: "I'm thrilled that Simon will be joining our senior team. His extensive experience and understanding of the opportunities and challenges we face will be invaluable as we strive to cement a stronger future for our region.
"I look forward to working closely with him to deliver my vital pledges, which will benefit communities and businesses throughout West Yorkshire and beyond."
Chief executive of West Yorkshire Combined Authority, Ben Still, added: "Simon's expertise will be invaluable in driving forward the ambitions we have for growth and prosperity across the region.
"I'm happy to welcome him to the team as we enter the next phase of our journey."
:::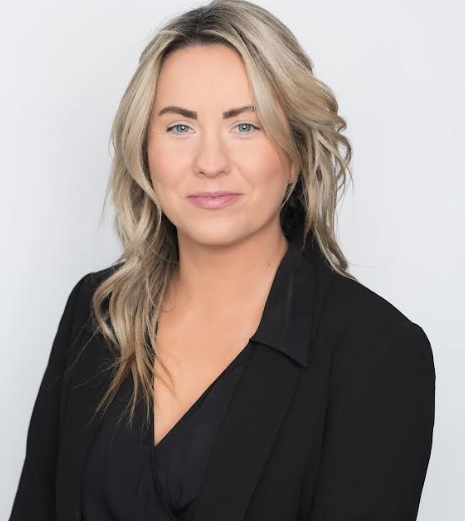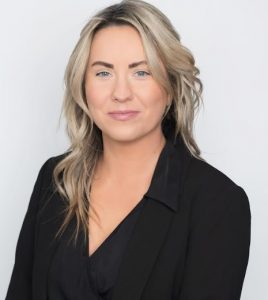 Hawkswell Kilvington, a niche firm of specialist construction and engineering solicitors, has continued the expansion of its practice with the appointment of a new associate, Rebecca Jackson.
She brings considerable expertise and in-depth knowledge of construction law and specialises in resolving complex construction disputes via all forms of dispute resolution, including litigation, adjudication, and arbitration. 
David Spires, a partner at Hawkswell Kilvington, said: "Hot on the heels of our office move, this is an incredibly exciting appointment for us. Rebecca is a vastly experienced solicitor who I am confident will be a great addition to the team and will further strengthen our offering."
Jackson said: "I am thrilled to be joining Hawkswell Kilvington not only because of the firm's continued investment in growth, but also because of HK's unique position nationally as eminent construction specialists.
"My litigation experience and focus on delivering excellent client service aligns well with HK's outstanding reputation and I look forward to contributing in every way I can to the growth of the firm and the breadth of expertise that HK offers."
:::
Aon plc, a global professional services firm has appointed two new Leeds-based partners to its Wealth Solutions team.
The new partners are Susannah Calder and Jonathan Craven.
Calder is the trustee retirement consulting lead for Aon's Leeds and Manchester offices, a team of around 50 colleagues across both locations.
She is scheme actuary to eight pension schemes, ranging in size from £40m to £4bn. She is responsible for new business initiatives in the UK Northern region, and set up and co-leads the Trustee Retirement Consulting Women's Group to inspire future female leaders.
She said: "We have a fantastic team of industry leading experts at Aon, who are all focused on helping our clients to protect and grow their business.
"Even after 17 years with Aon, I still find the breadth of the role engaging and challenging and I'm excited about my new role and what the future will bring."
Craven has over 20 years of pensions industry experience and leads a portfolio of Aon's Retirement clients.
With his breadth and depth of expertise, he helps clients set and execute strategies to solve their most complex pension and benefits-related challenges.
Alongside his direct client service roles, he leads Aon's Leeds location, which has approximately 250 colleagues delivering client services across Pensions, Health & Benefits and Commercial Risk.
Craven said: "I've spent my entire 27-year career with Aon and have benefited hugely from its commitment to staff development and the wealth of job opportunities available.
"This is an organisation that is forward-thinking and where employees are at the heart of the business, so it was wonderful news to be promoted to partner.
"I'm looking forward to leading the regional pension teams with Susannah, and delivering a first class service for our clients."
:::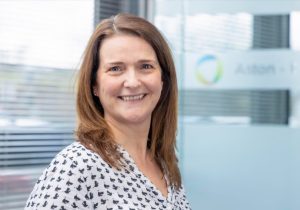 Fulcrum, a Sheffield-based independent net-zero focused multi-utility infrastructure and services provider, has promoted Katie Yates to head of compliance.
With over 15 years' experience in quality and accreditation, she takes on this role after less than a year with the group.
She joins the leadership team to continually evolve Fulcrum's behavioural safety culture and work with teams across the group to achieve and maintain recognised quality standards.
Having worked in the distribution and logistics and contact centre industries, as well as more than two years in the utilities sector, she has brought best practice from different industries to Fulcrum as she has developed her expertise in quality and compliance.
It was as an associate director in the Direct Marketing services sector, which encompassed call centre and distribution services, that Katie first became involved in the compliance field, with a project to deliver new and leaner processes and secure multiple ISO accreditations.
This led her to embark on a career in compliance, achieving recognised safety qualifications and an expertise in the implementation of ISO standards.
Her first full-time compliance role was in the utilities sector, before she joined Fulcrum in 2022 as compliance and quality manager.
Yates said: "Compliance is at the heart of Fulcrum's values as it contributes to the safety and wellbeing of our people, our customers and the public.
"Achieving accreditations is an important validation of the approach we take, but beyond the quality standards, it's about instilling a culture that everyone in the business buys into.
"I am really proud to be joining the leadership team and help drive quality and safety across the group."
Stuart Crossman, chief operating officer, said: "Katie's passion for compliance and quality has been highly evident in the short time she has been with the group and she is the perfect person to take on this new role.
"Her contribution to the safety culture at Fulcrum and the professionalism of our approach to industry and business compliance ensures we can maintain and build upon the high levels of quality engineering and service we offer on every project."