Agency roundup: Lucky North and Engage; Tribus; Paladin Marketing; and more
Leeds-based specialist PR agency, Lucky North, has been appointed to handle the PR and media strategy for homebuilder Keepmoat.
The agency, established in 2019 by directors Lucy Baird and Kiran Watson, worked with partner digital agency Engage, also based in Leeds, to pitch an integrated social media and PR strategy to raise the profile of Keepmoat whilst showcasing its partnership delivery model.
Liz Dimitrijevic, head of communications and marketing at Keepmoat, said: "We are looking forward to working with Lucky North and Engage as we begin a new chapter in our communications  strategy.
"At the heart of the Keepmoat ethos is our dedication to working with partners to build sustainable communities across the UK.
"By appointing Lucky North and Engage, we hope to build our audience in new ways with fresh ideas to build the Keepmoat brand."
Kiran Watson, director at Lucky North, added: "Keepmoat is a dream client for us, and we're thrilled to be working with Liz and her team on a brand new PR and social media programme.
"It's the latest success for us in a long line of exciting developments for the agency as we continue to grow and expand our business, and 2023 is shaping up to be a very big year for us."
Yasmin Russell, head of marketing at Engage, said: "This is a brief we're just itching to get our teeth into. We're so pleased to secure Keepmoat and welcome them to the Engage client roster so we can begin driving tangible results that really deliver against business objectives."
:::
A Leeds digital agency has launched a new division to help companies unlock the potential of their data.
Tribus has appointed Chris Smith to lead and grow the new team.
Smith joins the agency from Asda, where he managed data analytics to help the retailer improve corporate decision-making.
Tribus helps companies accelerate digital transformation through web and mobile applications, websites, and content.
Adam Spry, director, said: "Data has the power to help companies make more informed decisions with an accurate view of today and, through predictive analytics, tomorrow.
"The new team is already working with our existing clients to develop analytics tools that better understand real-time data."
Tribus works with clients across various industry sectors delivering digital solutions for businesses, including Willmott Dixon, John Adams, SIG plc (Sheffield Insulation Group) and Christians Against Poverty.
Smith said: "We've had a hugely positive response to the launch. It's clear that companies understand the need to track, analyse and use data in real-time.
"As the economy faces headwinds, it's important that every business is equipped to make fast and accurate decisions."
:::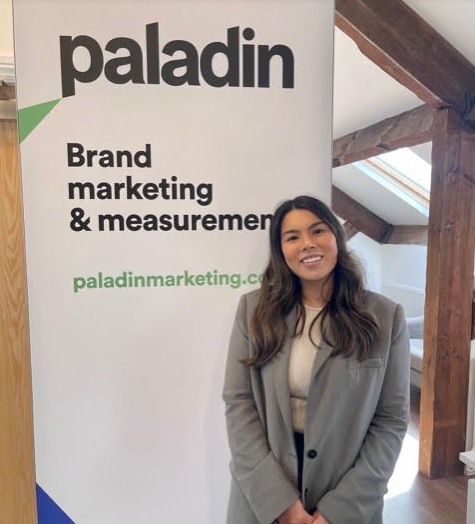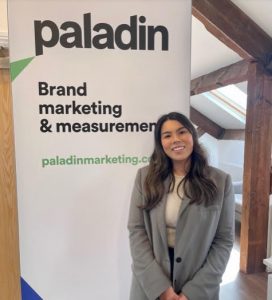 Marketing agency, Paladin Marketing, has recruited Shannon Liu to its growing team of marketing professionals.
She joins Paladin's Huddersfield office as social media manager, having worked in-house in the recruitment sector and in agencies in Leeds.
Liu has on and offline marketing experience including organic and paid social media, brand strategy, personal branding and campaign management.
She will work on a range of Paladin accounts across sectors such as retail, fashion and professional services with a specific focus on sports marketing.
Managing director, Alisdair Straughan, said: "Shannon has the right mix of in-house and agency experience and the right skills to help us do more for our clients.
"We are growing rapidly and Shannon will play a key role in the next stage of the Paladin journey."
Liu added: "It's a pleasure to join the talented team at Paladin Marketing to support the company's continued growth.
"Alisdair has a wealth of knowledge and experience to share, alongside my experience both in-house and agency, I am excited to work closely with the clients to generate impact and add a creative-flair to their marketing and social media strategies."
Paladin's areas of expertise include digital marketing, branding and sponsorship. The agency works directly with brands in Yorkshire and London, as well as white labelling its digital services for other UK-based agencies.
:::
Leeds-based brand consultancy, Thompson, has been appointed by Kent County Council (KCC), following a competitive pitch, to deliver branding and content for Kent's Drug and Alcohol Treatment and Recovery services (D&AR).
The council has tasked Thompson with aligning all current services – West Kent Adult Drug and Alcohol Service, East Kent Adult Drug and Alcohol Service, Young Persons Drug and Alcohol Service, and East Kent Recover Housing – under one recognisable brand identity for service users.
The project involves the creation of brand assets, written content, videos and digital content applied across a range of platforms to ensure service users are clear about the programmes available.
Funded via the SSMTR Housing Support Grant and the Rough Sleeper Drug Treatment and Recovery Grant, the win adds to the brand consultancy's growing portfolio of charity and NGO partners within the mental health and wellbeing field.
Rachel Cook, managing director at Thompson, said: "Drug & Alcohol Recovery Services provide critical care for a hugely varied audience, yet research shows those in need are finding it difficult to navigate services available to them.
"We're pleased that KCC recognised that that's our area of expertise; bringing user-led insights at the centre to create clear positioning and messaging, proven to change behaviours and provide measurable returns.
"In this case, our work will help increase an uptake in the D&AR services KCC provides.
"We want to help unravel the stereotypes that stigmatise drug and alcohol misuse which prevent services users – particularly women and some ethnic minority groups – getting the care they need."
KCC public health consultant, Jess Mookherjee, said: "Addiction is destructive, no one should battle it alone and working with Thompson to make our vital support and treatment services easier to find and use will mean more residents get the help they need.
"As well as saving lives and improving the health and wellbeing of Kent communities, getting more people into recovery will ultimately save taxpayers' money and ease pressure on our already overstretched NHS."