Triumph in the Big Quiz and win a silver suite for The Prodigy
Win Schofield Sweeney's and TheBusinessDesk.com's Big Quiz and get a silver suite experience for 16 people to see rave and EDM legends The Prodigy at First Direct Arena on Saturday 18 November.
The top prize, courtesy of First Direct Arena, includes:
Private suite for up to 16 people
16 concert tickets
Entry through the VIP doors
Private bar and waiter
Delicious food options and fully stocked bar available (at an extra cost)
How will you use this incredible experience? A reward for your team's friends and family? A treat for your colleagues? A thank-you to your top clients and customers? The choice is yours.
Even if you're pipped to the post you'll still have the fun of testing your wits against the business communities sharpest brains, enjoy a delicious buffet, and engage with others in a networking event with a competitive edge.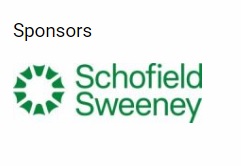 The Big Quiz takes place from 5.30pm on Thursday 26 October at Banyan Bar and Grill, Leeds City Square. 10% of ticket sales will be donated to Age UK in Leeds. Click here to book tickets.
The Big Quiz is sponsored by the top brains at Schofield Sweeney. Can you outsmart them and bask in the glory of being the Leeds business community's undisputed trivia champions?
Gather their sharpest colleagues and form a dream team for a night of brain-teasing challenges and mind-boggling trivia which will put contestants' knowledge to the ultimate test.
From pop culture phenomena to business brain-teasers, our diverse range of questions will keep you on your toes and and get your neurons firing.
Included in the ticket will be: the interactive quiz; complimentary glass of prosecco upon arrival plus two drink vouchers to redeem at the bar; a buffet style menu; and prizes for the winning team and best team name.