Deals agreed for another 20,000 sq ft of workspace at converted mills
Dean Clough, a 22-acre mixed use commercial destination in Halifax, has completed a series of deals on nearly 20,000 sq ft of office accommodation following significant investment in its mill buildings.
The majority of new occupiers are specialist service providers in the digital sector helping to grow the reputation of Dean Clough as a centre for excellence and innovation.
Greenarc, which provides solutions for commercial, residential, and public sector clients in transitioning to clean energy, relocated to Dean Clough after outgrowing three previous offices in the space of a year.
It has secured a 6,000 sq ft suite on the first floor of G Mill with a dynamic new working environment for its teams with room for expansion.
SSP, which provides advanced software for the insurance industry worldwide, has also secured a 5,000 sq ft workspace in D Mill.
Established for over 35 years SSP has its UK headquarters at Dean Clough with further offices in the UK, Europe, Africa, Asia Pacific, US and Caribbean.
Online education technology company Frog has taken 3,478 sq ft of prime Grade A workspace in the newly renovated Bowling Mill.
Established in 1999, Frog delivers education solutions to schools, colleges and adult learners with multi award winning technology used by 12 million people across 20+ countries.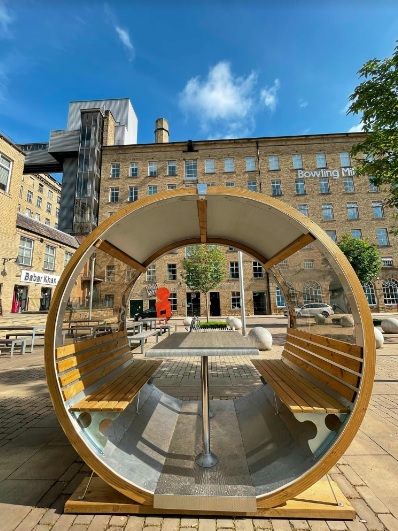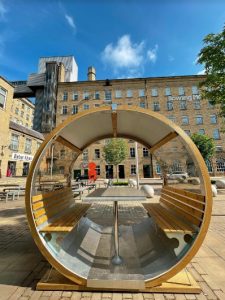 AND Digital has secured the entire 3,204 sq ft first floor of Fearnley Mill.
The business which aims to close the digital skills gap through building products and platforms for its clients selected Dean Clough to become one of 20 independent units across the UK and Netherlands that it brands as 'Clubs' that are bespoke to each region.
A 1,500 sq ft unit in K Mill has been let to UMA. Working with global brands including Microsoft, Google and Webex, UMA offers hybrid solutions that integrate Office365 and Google Workspace to connect workplace calendars, collaboration software and technology.
UMA is currently working with the Dean Clough team to significantly upgrade its workspace technology for occupiers.
Other new occupiers include Crest Employment Services, EZOO, Block Compliance, Kirklees and Calderdale Rape and Sexual Abuse Centre, Calderdale Talking Newspaper, and movie sounds designer Jameson Leigh.
Dean Clough is already home to around 150 businesses employing over 3,000 people.
Last year the family owners of the complex unveiled investment plans to create more Grade A workspace as well new spaces to expand its retail and leisure offering.
New facilities include flexi-space, unique outdoor pods with enhanced public realm, and the reopening of an historic courtyard that is filling up with new shops and food outlets. A vision for residential apartments is also on the horizon.
Jeremy Hall, chairman and managing director at Dean Clough Ltd, said: "There is such a vibrant breadth of amenity on site now, with a fabulously diverse range of cafes, bars, restaurants, hairdressers, beauticians, therapists, retailers, galleries, theatre and student facilities.
"With the enviable combination of landscaped space, engaging public realm, and ample onsite parking, we feel Dean Clough has become even more popular since the pandemic reset.
"We truly believe a vibrant and diverse amenity and cultural experience – as we have at Dean Clough – is so vitally important in creating the environment that people want to come to and work within."
Cushman & Wakefield, Savills and Walker Singleton are appointed agents to the scheme.
Adam Cockroft, partner at the Leeds office of Cushman & Wakefield said: "Given the quality and availability of office space at Dean Clough, combined with company requirements to attract and retain the best talent, the site epitomises all that is desirable in a diverse commercial environment."