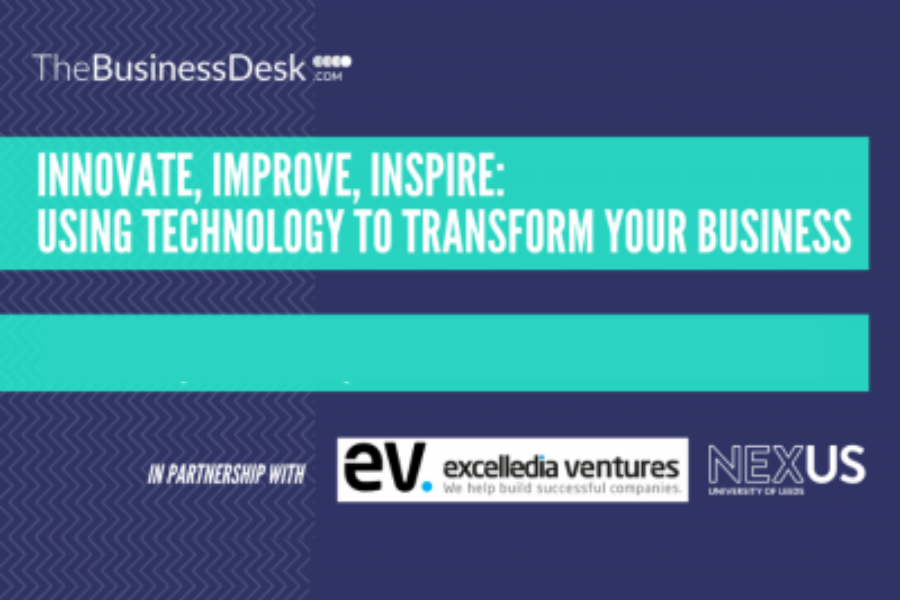 Innovate, improve, inspire: using technology to transform your business
Yorkshire is a hotbed of technology and innovation and Excelledia Ventures is looking for the next big (or small) idea/business to come from the region.
The latest seminar from TheBusinessDesk.com in partnership with Excelledia, will see the launch of the £100,000 Innovation for Everyone Everywhere competition by Dezign Space. Excelledia Ventures has committed to helping create 300 new businesses over the next three years through embracing the transformative power of innovation.
To help find the best new digital business ideas in Yorkshire, we're bringing together experts from across the region to discuss what is already happening here, share their own innovation journeys and highlight why being innovative and disruptive needs to be encouraged across all sectors.