Leicester law firm to highlight impact of divorce and separation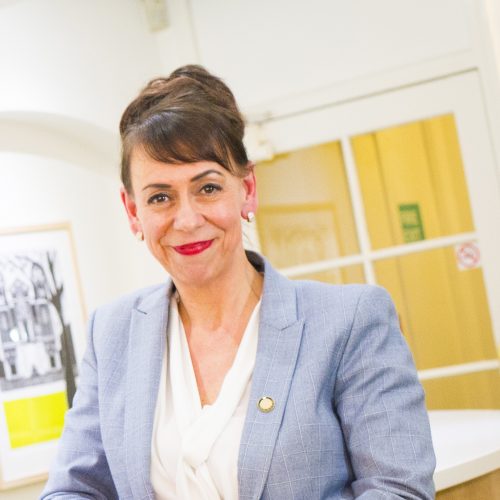 Leicester-based family law firm Glynis Wright & Co and charity Soft Touch Arts have joined forces to help raise awareness of the effects of divorce or parental separation on children.
The initiative aims to highlight the emotional impact of divorce and separation on children. The joint project, called 'Pulled Both Ways', involves schoolchildren creating thought-provoking short films which highlight the emotional effects of divorce, particularly when parents argue over custody and children are literally pulled both ways.
This is the second year of the groundbreaking youth project, which has been made possible through financial support provided by Glynis Wright, Head of Practice of Glynis Wright nd Co Family Solicitors and a Santander Discovery Grant secured by Soft Touch Arts.
Children who have experienced parental divorce, from Woodstock Primary Academy and Babington Academy, are producing two short films with the help of Soft Touch Arts and local film maker Keith Allot. The films reveal the emotional trauma that young people experience when their parents split up.
Both films will be available for use by family lawyers when working with families facing relationship break-up and divorce to highlight the importance of managing the process sensitively, and to encourage parents to consider the feelings of their children.
The project was nominated for a prestigious EMCEES Excellence in Arts Fundraising Award in May 2018 for the best corporate partnership category alongside the Royal Welsh School of Music and Royal Northern Ballet.
The Pulled Both Ways films will be shown at a special event sponsored by Glynis Wright & Co and Soft Touch Arts at the charity's premises in New Walk, Leicester, in October 2018.
Furthermore, national charity Voices in the Middle, which helps young people and families going through divorce and separation, will use the films on its website.
Glynis Wright, head of practice at Glynis Wright & Co, said: "Divorce and parental separation can have a devastating and lasting effect on children and it is of paramount importance that we, as a family law practice, do whatever we can to minimise the impact.
"Pulled Both Ways gives young people who have experienced parental divorce an opportunity to express their feelings in a supportive environment. I hope that by working through the issues they have faced by making these short films, they will learn that they are not alone, there is continuing support available and that this will help them move on to live happy, rewarding lives."
Christina Wigmore, director of Soft Touch Arts, said: "This project has been a groundbreaking approach to tackling an issue which faces so many young people today.
"Soft Touch Arts has used film as a way to involve young people in expressing their opinions and ideas on important issues for many years.  The students from Babington and Woodstock have done an amazing job in producing two very thought provoking high quality short films that will benefit other young people who are going through difficult times during family divorce.
"The impact of their work will be far reaching and a great example of a social action project by young people for young people."
The films will be added to the set of three films produced in 2016/17 by New College Leicester and Leicester High School for Girls which focused on raising awareness of mediation as a more positive option for families going through divorce.
The films will be available for family solicitors and mediators to download from the Soft Touch Arts website, Glynis Wright & Co website and Voices in the Middle website from October 2018 onwards.
The two films will be shown in October, on a date to be confirmed, at Soft Touch Arts, 50 New Walk, Leicester, LE1 6TF. Drinks and canapes will be provided by the charity's sMASHing sustainable food programme volunteers.