Boutique booze becoming tipple of choice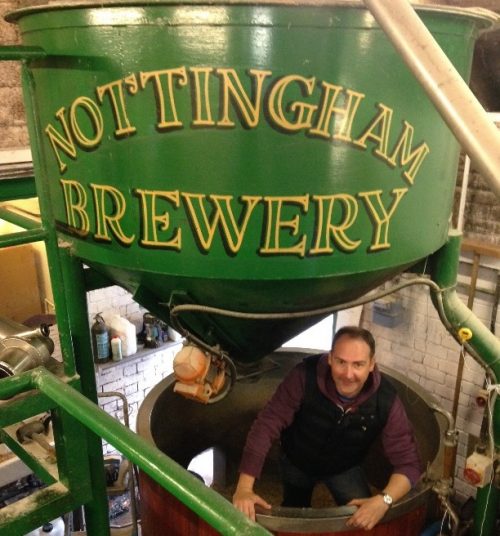 Artisan drinks brands are stealing a march on their big name competitors according to a Nottingham financial expert.
James Simmonds is a partner at accountancy group UHY Hacker Young who specialises in advising independent distilleries and breweries across the region.
Research conducted by the firm found that 53 new distilleries opened in the UK last year – including Redsmith Distillery in Ruddington, the first to open in Nottinghamshire for 150 years – as artisan beverages continue to take market share from the global giants.
Simmonds said: "Both the craft spirits and craft brewery sectors are going through a period of explosive creativity; you can see that in everything from the logos, branding and advertising of these products.
"The independent food and drink scene in Nottingham is absolutely thriving, which echoes what we are seeing in the alcohol industry. The quality of these artisan products – and those independent bars and restaurants popping up across the city – is streets ahead of their big brand competitors.
"In Nottingham, we are really celebrating independent producers. Last year, Redsmith Distillery in Ruddington became the first gin producer to open in the city for 150 years. The inception of events like the Nottingham Gin Festival and the upcoming Nottingham Loves Cocktails as well as the ever-popular beer festival is indicative of the move towards more local, independent brands.
"It is no wonder that the global drinks giants are worried, and this is why we have seen many acquisitions during the last year. The best way to deal with the competition is seen to be by getting out the cheque book and buying them."
Research conducted by the firm said that start-up activity in the sector is being spurred by the number of merger and acquisition deals taking place in the 'artisan' alcohol sector.
Examples of acquisitions in the last year include:
· Sipsmith, one of the leaders in the new wave of boutique gins in the UK was acquired by Japan's Beam Suntory in December 2016
· Scottish-based Edinburgh Gin was acquired by Ian McLeod Distillers (10th largest Scotch Whisky producer) in September 2016
· French conglomerate Pernod Ricard acquired Monkey 47, a German gin produced in the Black Forest, in January 2016
UHY Hacker Young says that the £1bn valuation put on craft beer brand Brewdog by an investment from US private equity firm, TSG Consumer Partners, is likely to spur more activity both in the craft distillery and craft beer segments.
UHY Hacker Young adds that England saw a 25% increase in new distilleries over the last year, jumping from 28 to 35. The 'Gin-naissance' has seen many new gin distillers pop up as consumers become more discerning when it comes to spirits.
Recent research shows that in 2016, UK sales of gin broke the £1bn sales mark for the first time.