Derby and Leicester restaurants remain under threat as Byron CVA is approved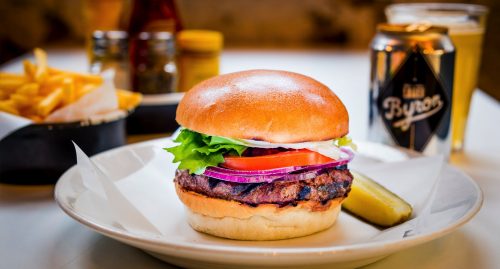 Byron Hamburgers could still close its Derby and Leicester restaurants despite a Company Voluntary Arrangement (CVA) being approved by 99% of its creditors.
The firm was bought earlier this month by Three Hills Capital Partners who unveiled a plan to focus the business on a smaller, more profitable core estate. It is thought that the firm will close 20 venues.
Simon Cope, chief executive of Byron, said: "We are very pleased to have such strong support from our creditors. Our landlords have been both understanding and positive throughout this process and we look forward to working proactively with them in the coming months. As a result of this restructuring process, a number of our restaurants will close and we will do everything possible to redeploy staff to other sites and initiatives.
"With the support of our new owners, Three Hills Capital, I'm confident that a new Byron can begin to take shape. Byron's brand and offer remains strong and distinctive, and with a smaller and more efficient restaurant estate we can continue to provide an outstanding burger experience for our customers and to develop and grow a sustainable and innovative business for the long term."
Will Wright, restructuring partner at KPMG and joint supervisor of the CVA, said: "The creditor vote in favour of the CVA proposal will allow Byron to conclude its previously negotiated financial restructuring and is a key step in the directors' turnaround plan.
"As with all CVAs, more than 75% of creditors had to vote in favour in order to pass the resolution. Today's vote saw us secure significantly more than this majority with 99% of all voting creditors choosing to approve the CVA."